I haven't seen one of these yet so I figured since I was starting out my operation, I would snap some pics and publish my schematics.
These are basic plans for building a rock solid 2x4 foot 3-layer reloading/work bench at a comfortable height to use a 29" bar stool.
*NOTE––I recommend using a proportionate amount of beer to measuring tools according to your level of woodworking skill.
Basic plans: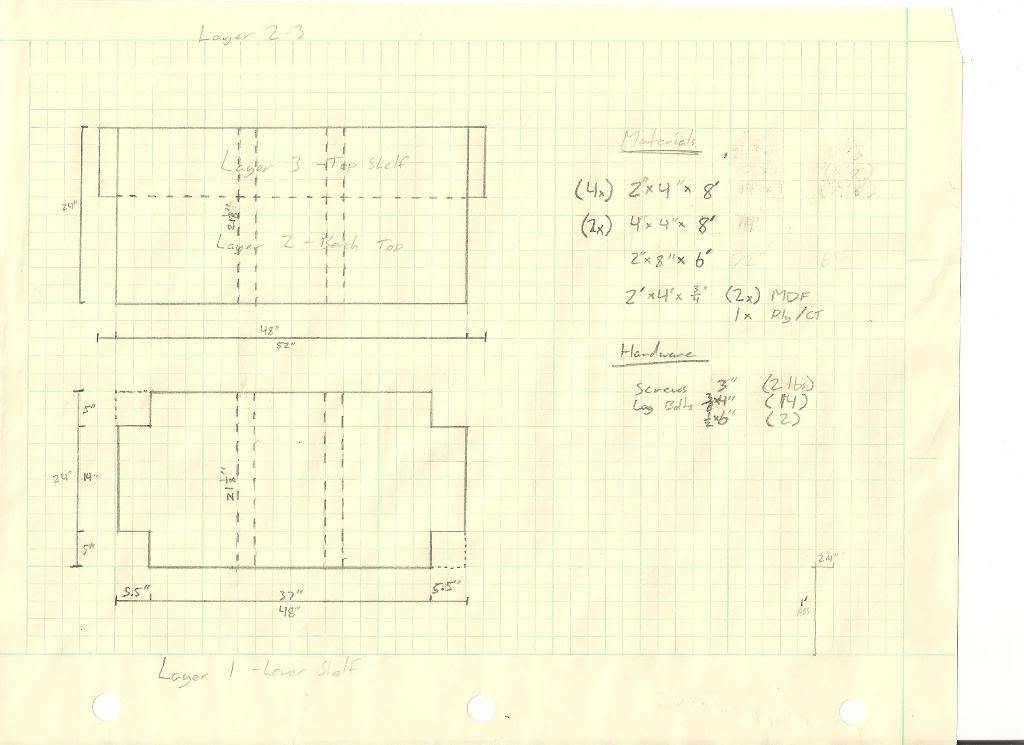 Redrawn and donated by a member that wants to remain anonymous. AeroE :
Materials:
(4x) 2"x4"x8'
(2x) 4"x4"x8'
(1x) 2"x8"x6'
(3x) 2'x4'x 3/4" plywood or MDF
(2lbs) 3" drywall screws
(14x) 3/8"x4" lag screw w/washers
(2x) 3/8"x6"lag screws w/washers
Recommended Tools:
Power Miter Saw
Drill
Framing Square
Level
Tape Measure
Get everything measured and cut to make the upper and lower frames
Assemble upper and lower frames using 3" screws. Be sure to use a framing square on hard level surface (I assembled these on the cement porch)
Attach frames to corner posts with 4" lag screws. Drill pilot holes and use washers. Again, use a square and level so everything comes out strait. (note extra block attached where press will be mounted)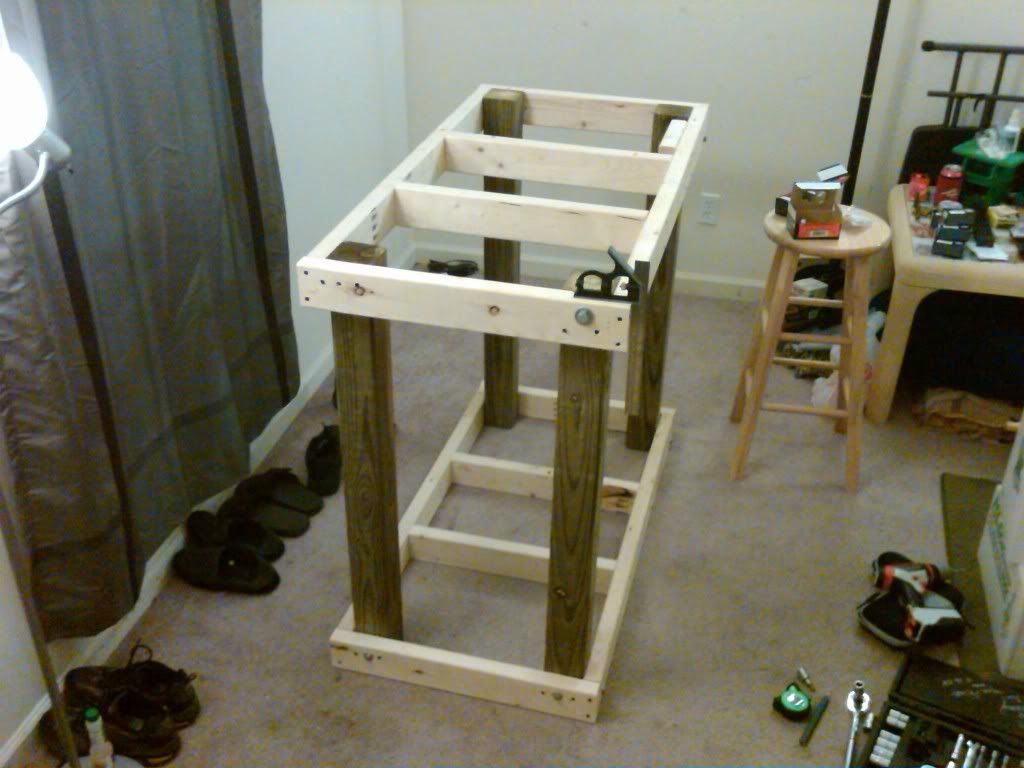 Attach shelf risers with 6" lag screws. Square up and secure with 3" screws. Level and attach shelf with 3" screws
Square up and attach lower and upper ply/MDF surfaces. I used 3/8" rough plywood for the lower and 3/4" rough plywood for the upper. Then I laminated a piece of smooth sanded 3/4" birch plywood on the top for the work surface.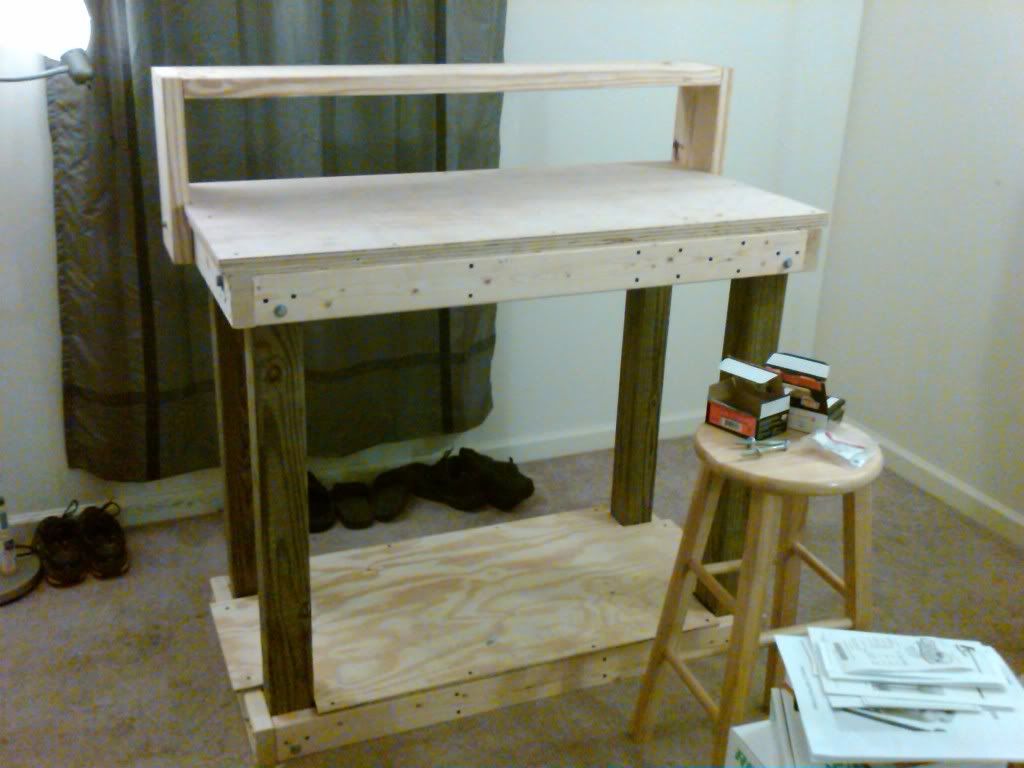 Now just attach your favorite accessories and load up with supplies. If necessary, secure to wall studs with lag screws to eliminate any wiggle during resizing operations on large calibers.