I haven't posted in here for a very long time...
So I figured I'd come show off my 870 HD!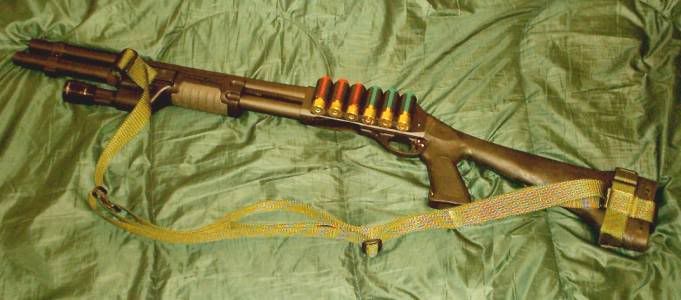 It's a Remington 870 HD (model 5077)
I came from the factory with the +2 magazine extension. While it
IS
an Express, it does not have the dimples in the mag tube...
Features I have added include:
Surefire 618FA forend light
SideSaddle 6 shell carrier
Choate pistol grib shoulder stock
CQB Solutions/Specter 3 point sling
Sight is the standard bead sight. I know folks like fancy ghost ring set ups, but I can shot this as good as you can shoot those