I posted in your GD thread but I'll be a little more detailed here. I had no intention of getting a KSG, I felt that Kel-Tecs were cheaply made and overhyped.
And then I had a chance to handle a KSG that a LGS had just got in and tossed all my preconceived notions out the door, It felt pretty damn good and the overall coolness and fun factor won me over.... It came home with me.
The plastic pic rail on the bottom has had an issue with breaking while using a VFG on some of the KSGs, I believe this has been corrected on the current production guns with some reinforced webbing in the hand guard.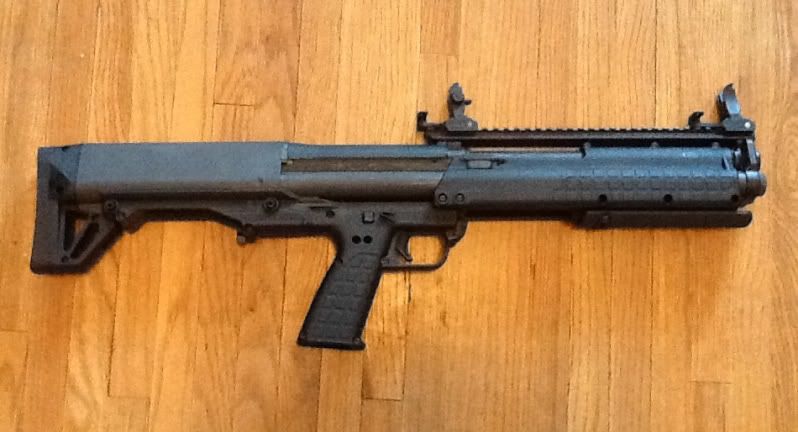 Overall my experience has been good with mine, good luck with your decision...neither choice is a wrong one.