First thing to try is the electrical connections. You did that.
Second is to lube the "lubed for life" motor.
I use Break Free, try to get some to both sleeve bearings.
If this works, tumbler may go for another month, on three Midway tumblers I have,
#1 didn't work.
#2 got another week out of it.
#3 got another month of use.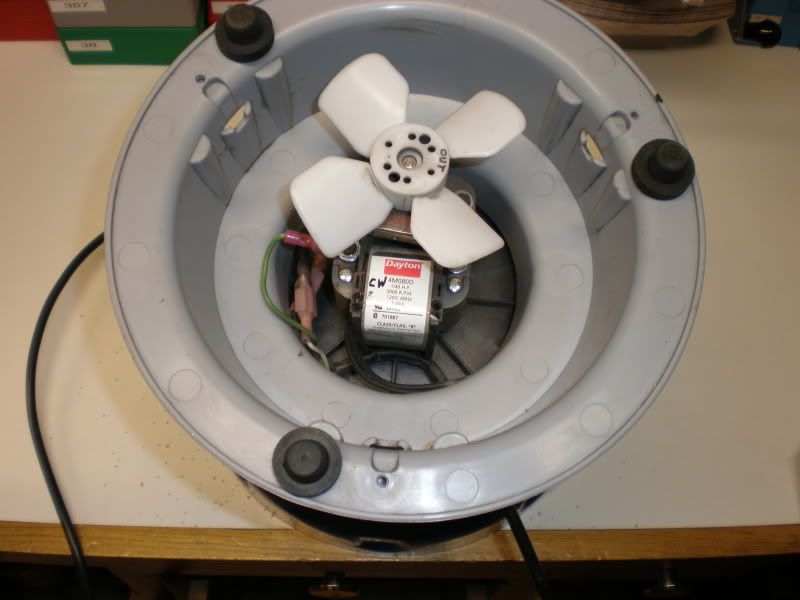 I used a high quality Dayton motor with ball bearings. I have about 3 years on it.
First thing to know, I was stubborn like you OP, and considered this motor change a challenge.
You really need to be handy, because this is NOT a bolt on fix.
I ordered the motor from Granger,
Link
Motor, #4M080, 1/40 HP, 120 vac, 3,000 rpm, ball bearing, $52.
You have to tap new 6/32 threads in motor frame. Motor has 2 studs, You need 4 studs to connect motor to tumbler.
You have to come up with a couple of 6/32 studs about 3 inches long for the other 2 stud mounts.
Good news is the holes are in the motor frame at the right place, just need to tap the holes.
You will need misc 6/32 nuts and washers.
The motor shaft will be smaller (1/4) than the original motor (5/16), so the original fan will not work.
You need to get a new fan blade. Granger calls these "propellers" in their catalog. Don't have a number, I scrounged for one.
Depending on the fan blade you use, you may have to reverse the rotation of the motor. (see motor instructions)
The fan should blow air across the motor. Throw away the bottom plate.
Since the motor shaft is smaller (1/4) the weight that causes all the vibration (5/16), won't work either.
Simple fix, drill a 1/4 inch hole in the other end of weight and drill and tap for the set screw. Reuse set screw.
Final touch I did was to get #2NPF9 Vibration Isolator feet, 3 each, $ 1.72, to raise the height of the bottom of the tumbler for better air flow.
It really doesn't make economic sense to change the motor, much easier to buy a better quality tumbler.
But if you like a challenge, this is it.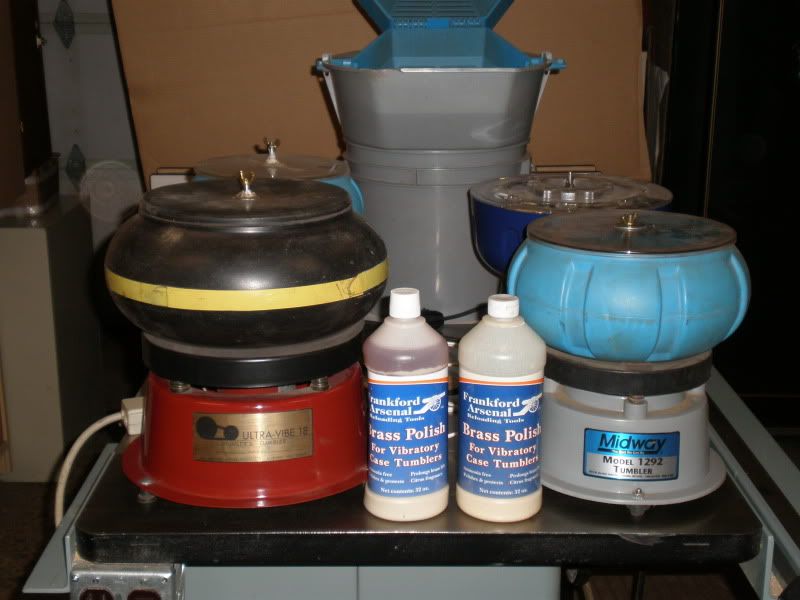 One of my 1292's I changed the motor on, and my recommendation on a tumbler, an Ultra Vibe 18.
Good luck and happy wrenching.
edit to fix link.