Case are not ruined. When you shoot them the dents will disappear. Clean your new dies. Q tip and alcohol.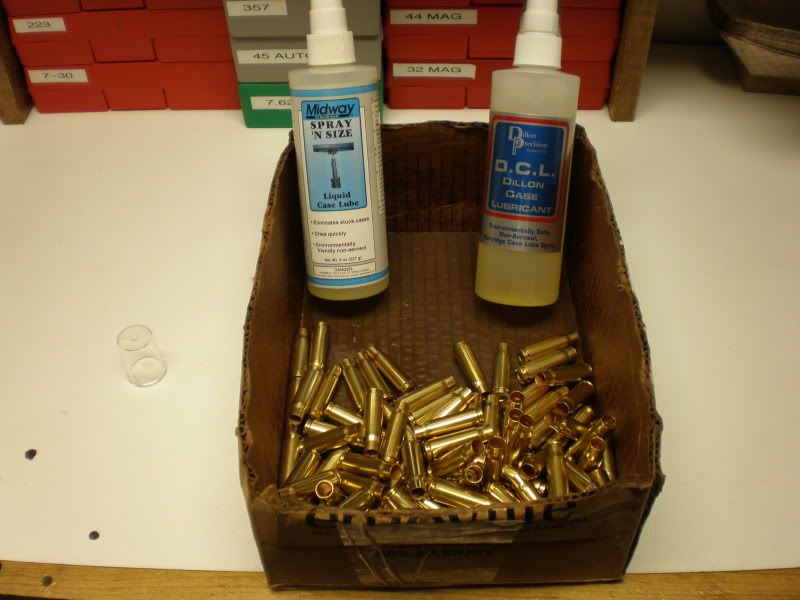 The best, easiest and fastest is spray lube from Midway or Dillon.
Put clean tumbled cases in box. Shake box and tilt so about half of the cases are neck up.
Shake up lube and spray twice.
Shake box again, 2 more sprays. Done. The lube gets on the necks, but is thin, and no neck dents.
Wait a minute for the lube to dry (alcohol to evaporate) and start sizing.
After sizing, clean off lube by tumbling in
plain
corn cob.
If you don't have a tumbler yet, you can use a clean rag to wipe cases clean in either step.