Originally Posted By nozzleman671:
I havent heard of anyone having any luck stabilizing the 77's with a 1 in 9". I have only loaded up to 69's with a 1 in 9" and I load 77's for my 1 in 7". Call Sierra Bullets
As you say, you have only loaded up to the 69 grain weight in your rifle, good for you and I hope they shot better than your expectations.
That said:
With all due respect PLEASE SPEAK from EXPERIENCE.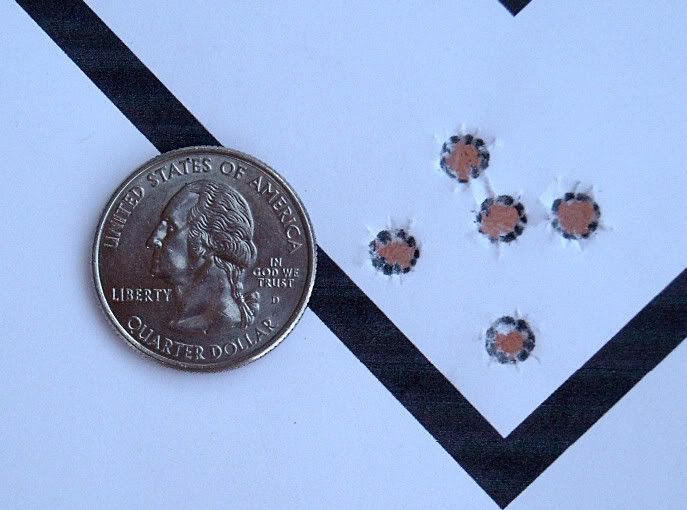 The above target was shot with 77 Sierra's and TAC powder... witnessed by 2 AR15.com members, range 405 yards. Rifle, Colt CR6724, 1 in 9 twist 24" barrel 5.56 chamber.
Sierra 77's, Hornady 75 A-Max, Nosler 77 Custom Competitions all stabalize in my Colt 1 in 9 twist rifles. I have posted results with some amazing targets numerous times over the past year. I should add that the witnesses to the above target also shoot 1 in 9 twist RRA, and LaRue rifles with no problem shooting 77 grain Sierra bullets, clear on that?