Whenever I sight in a 50 yards I'm usually off a few clicks 200 yards (windage and elevation), enough so I might just miss the meat of the target. Sure, get your initial zero at the shorter distance but make sure you correct it at the greater distance.
What I would do is lower your rear sight all the way down to its mechanical zero. Then zero in at 100 yards using just the front sight post. The front sight is opposite the rear sight. Lower the sight post down to raise POI, raise the post to lower POI. You may need to use the rear sight to adjust windage.
Now move to 200 yards and count your rear-sight come-up clicks to 200 yards. Then again at 300 and beyond. You may need to adjust windage a few clicks as you reach out to further distances. Record your come-up clicks. After sighting in the rifle, lower the rear elevation dial to the mechanical zero (100 yards). Also record your non-wind windage dial position. Refer back to your come-ups when you shoot at those distances.
Also don't bother benching your zero on a battle rifle, I think you'll find you'll have different zeros for the bench and prone position due to different sight picture alignments.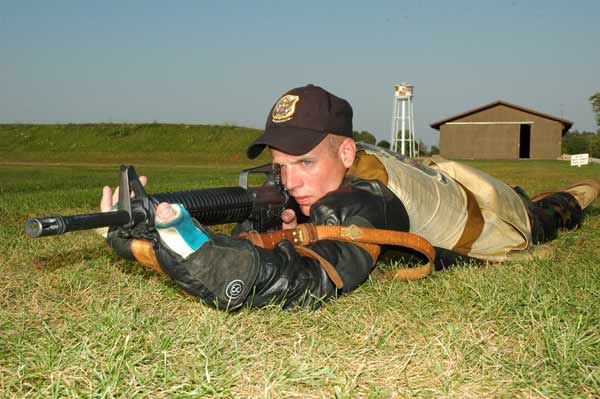 CMP Photo
All ammo brands and bullet weights will have different trajectories (sorry), your best bet is to try the stick to one mil-spec ammo type, M855, M193, etc. But if you want truly accurate and consistent ammo you'll need to load your own and experiment with different loads to find what your rifle shoots best.