---
Originally Posted By scottryan:
The military doesn't distinguish between the two. They are both USGI M4A1s, but there are two Colt model numbers for them.
---
Agreed, Colt's model numbers are typically more descriptive then military nomenclature. Here is a RO921HB box label (M4A1):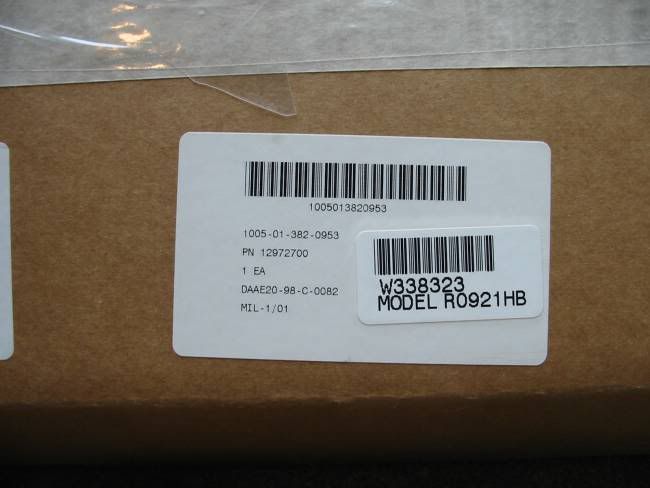 ---
Originally Posted By Thatguy96:
Okay, so if the M4 and M4A1 now are the 920 and 921/HB, what was the M4 before? The rifles that were designated XM4 and those initially adopted as M4 were definitly not detachable carry handle guns, and were seen with both S-1-3 and S-1-F trigger groups.
---
The first M4 contract was awarded in 1994:
www.colt.com/law/history.asp
The burst carbines were M4's, and the full auto M4A1's, same as today. There were a few (about) 2,000 delivered with fixed carry handles (flat top not standardized until 1995). Don't know the Colt's model name for the carbines they delivered in 94/95 with fixed carry handles.
In regards to carbines delivered prior to the 1994 M4 contract we debated what these were called here:
ar15.com/forums/topic.html?b=3&f=118&t=245465&page=3
Here is a picture of some M16A2 Carbines in service in Somalia:
I am inclined to refer to them as M16A2 Carbines, in that is the roll mark. The MOD pattern room has an example of one of these, just like pictured above, Tokoi refered to it as a Colt's Model 727.
ETA:
Forgot that I have a 1990's Colt's Carbine manual, I will check and see if it has model numbers listed.