So here she is so far, Im getting extremely excited, as its almost complete.
Heres the lowdown so far, Im running a;
Bushmaster Lower
CMT Upper (Standard FeedRamps)
Denny's 16" SS 1/7 WOA RECON, Wylde Chambered Barrel
CMT Headspaced Bolt
Magpul M93B OD Green/Black, built specifically for Color Match
Larue 9" Free Float
Magpul MIAD, OD Green/Black
Vortex FH
This is the debate I cannot come to a conclusion on....Should I Norrell the Barrel OD Green or leave it Matte SS? Im also debating whether to go with a PRI Flipup front sight or LT Low Profile.
What do you guys think?
New Pics!: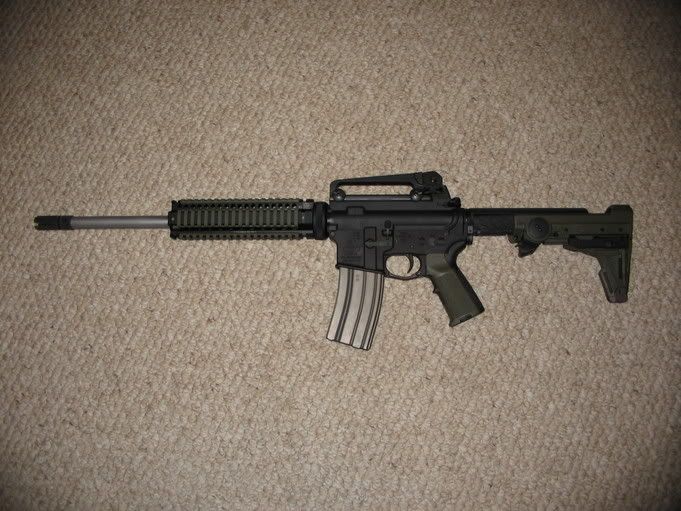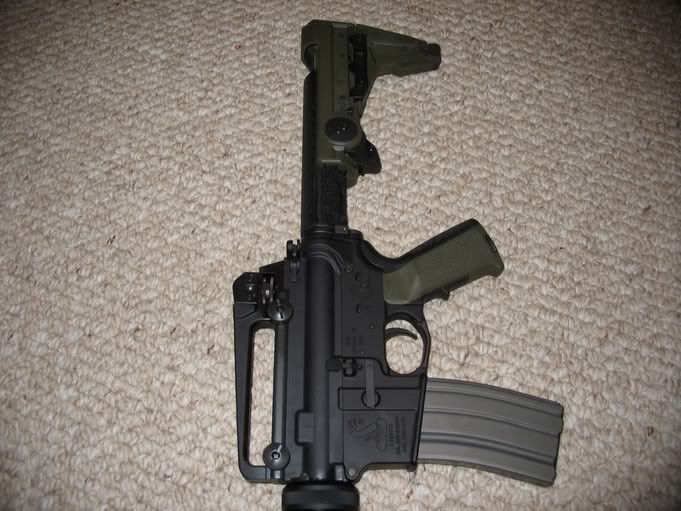 Update- I have decided to Leave the Barrel SS for now, Ill probably just wrap it in OD Green Ghillie. And I think im going to go with a Larue Low Profile Gas Block since a Leupold Mark 4 is going to be permanently mounted.