I just snapped a new picture of my rifle and my main pack. Rifle details are RRA doublestamped lower, LMT M4 upper, Samson rail, and y'all should be able to figure out the rest. The pack is a Camelback Talon in Coyote Brown. The knife is a Glock G81 field knife. The woods are my back yard.
Picture one, photo is cropped only:
Picture two, same photo cropped and in black and white: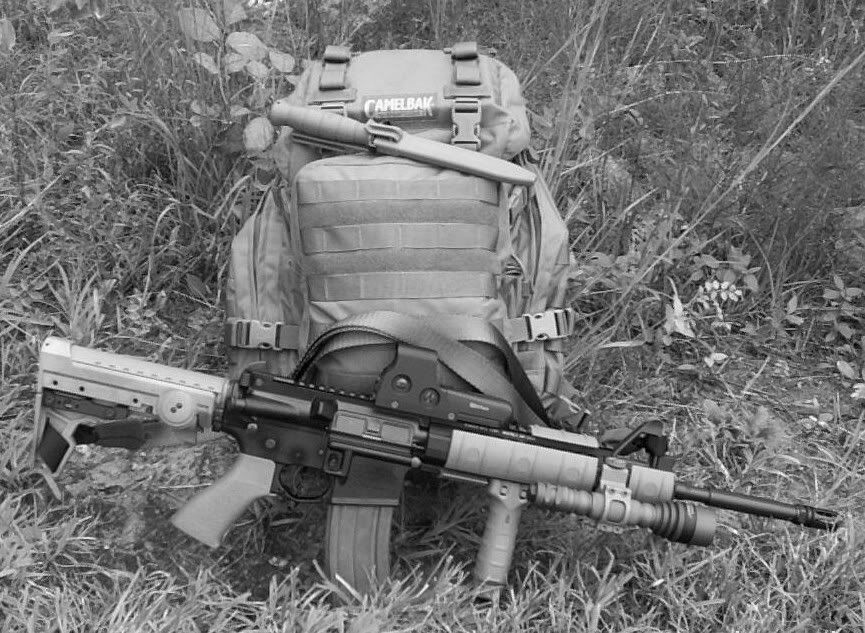 Picture three, same photo cropped and "cartoon" effect:
Picture four, same photo cropped and "coloring book" effect.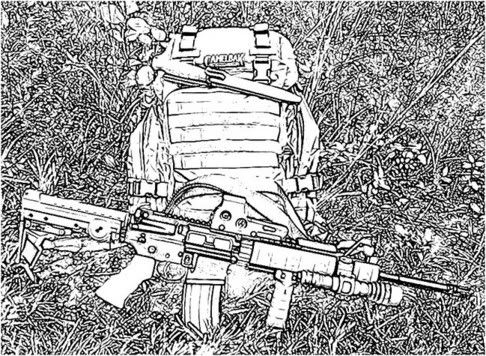 So which one do you guys like better? Feel free to critique my photo skills too (they're not nearly as good as my bow staff skills or hacking skills. lol.). I need practice with my pictures, I know. The effects are just from Kodak easyshare . All comments are welcome.