OK, its almost done. Still trying to decide on the optic...scope or AA Eotech.
Anyways, I'm totally impressed so far and no, I have not shot for accuracy yet. I'm just trying to break it in correctly.
I can't stress enough my thanks to Paul at BravoCompanyUSA for the hard work on the upper! Do not hesitate to do business with him...he is definitely a class act!!
Thanks to Rich at Magpul for hooking me up with the stock...I was hooked on Vltors but this one is definitely growing on me!
And the lower was from the great guys at CMMG. A friend from DPMS and my local shop asked them for a favor knowing how impatient I am and they certainly delivered!!!
So here it is (so far)...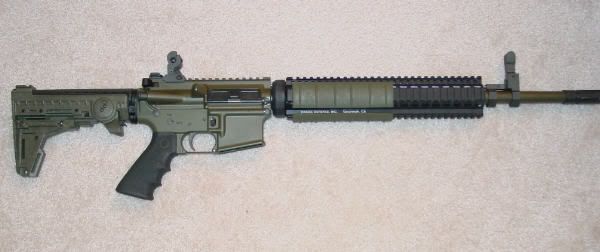 Hope you enjoy the pics!