I know the Captured detent for the rear take down pin has been posted before, and there was some mentioning of a captured detent on the Safety Selector or buffer tube. I couldn't find a post about it, so I figured I would make my own.
My modification replaces the regular detent with a 1/8" hard chrome ball bearing.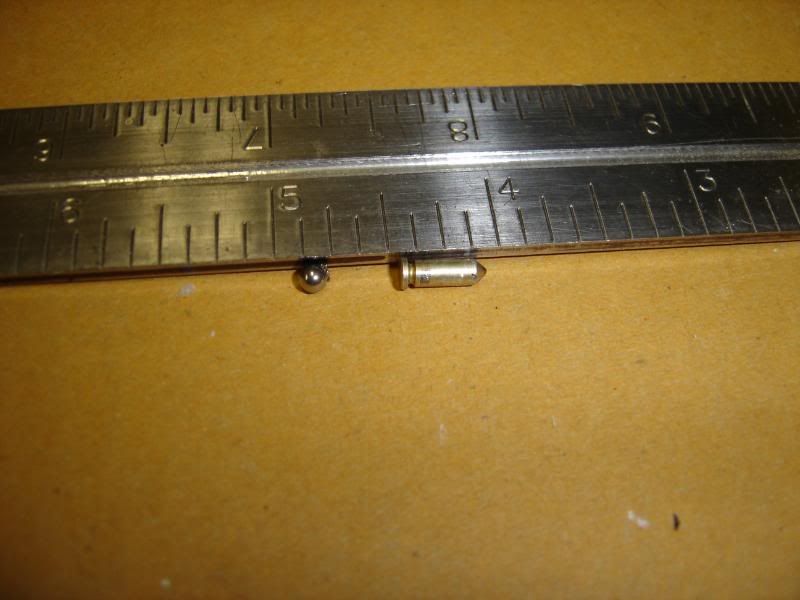 Tools Required: Flat Head screwdriver, 8-32 Tap and Tap Handle, 5/64 allen wrench, a 1/8" drill bit, and a set of diagonal cutting pliers (dikes).
Materials required: 1/8" ball bearing, 8-32 x 3/16" set screw, cutting oil.
So here it goes.
First things first, remove the pistol grip, detent spring, and detent. Then remove the safety selector. Use the 8-32 tap and tap out the hole from the bottom. Go slow and use some form of cutting oil.
Then put the 1/8" drill bit in the tap handle and use it to clean out the hole all the way into the area where the selector passes through. This ensures that all the rough edges left from the tap are gone as well as smoothing out the hole for the ball bearing.
Insert the selector lever, then insert the ball bearing. Using the detent spring, ensure that the bearing is making contact with the selector surface. If not, try cleaning the hole with the drill bit again.
Now it's time to trim the detent spring. I start off at 3/8".
Insert the spring and set screw. Test the tension on the selector lever. It's probably too tight at this point, so remove the spring and trim it a little bit more. Go 1 coil at a time to avoid taking off too much. I usually end up with a section that's a tad longer than 1/4".
Once youve got the tension where you want it, put a small drop of oil in the tip of the spring, reinstall the spring and set screw.
Most of you are probably thinking this is a waste of time, and for most people it probably is. What I do know is that on the two lowers I have done this to, they show substantially less wear on the selector lever than the two other lowers that I haven't done yet. My theory is that down the road I will have to replace the detent/selector less often. As always YMMV.