In celebration of the sunset I decided to redo my LMT rifle.
The upper is an LMT 14.5" mounted to a PWA lower with an LMT 2 stage trigger.
I made the following mods:
Permanently installed a YHM 51C Phantom
Added a La Rue BUIS
Unpinned the Magpul stock
Painted the Magpul Receiver Extension with Coyote AlumaHyde2
Replaced the MRF-CX with a DD 7.0
Replaced the EO Tech 551 with an Aimpoint Comp M2
I'm really pleased with the results: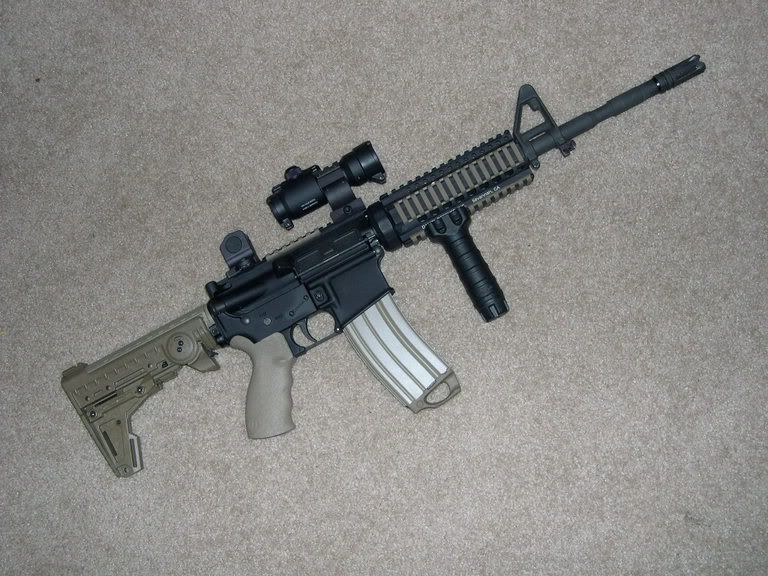 I also have a Blue Force Gear sling coming in to try out in the next week or so.
GIFFMANN