This is my J&T upper with Shaw 1:9 upper on a DPMS lower. This is my first and only build. I put it together before the ban was out and as you can see alot has changed since then. The only other thing I want to do it put a railed handguard on.
The accessories are:
NCSTAR 4x scope with Illuminated recticle (cant remember model#)
YHM BUIS
ARMS Scope mount (#5 I think)
RRA 6 position stock
Houge Grip
Sling is one I picked up at a gun show cant remember the brand.
I also just got my trigger worked on. 90% of the creep is gone and pull is 40% of what it was when I got it from J&T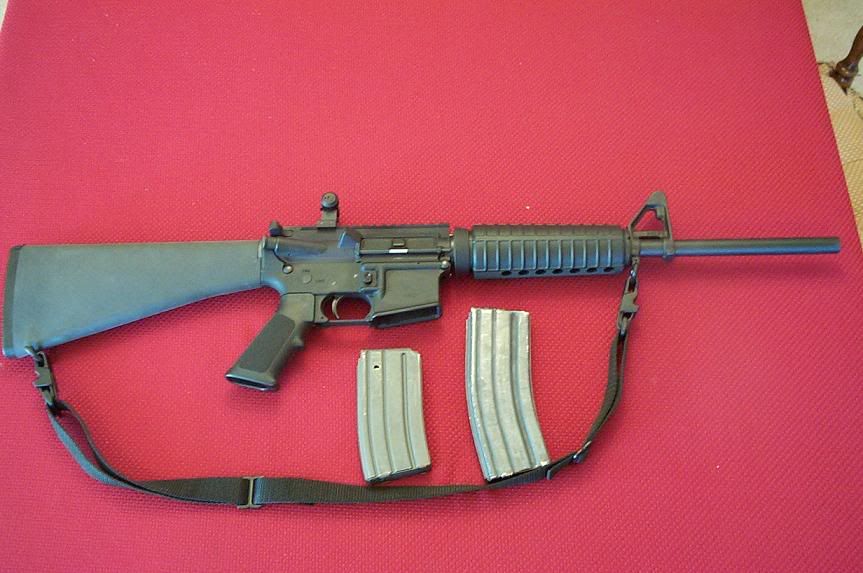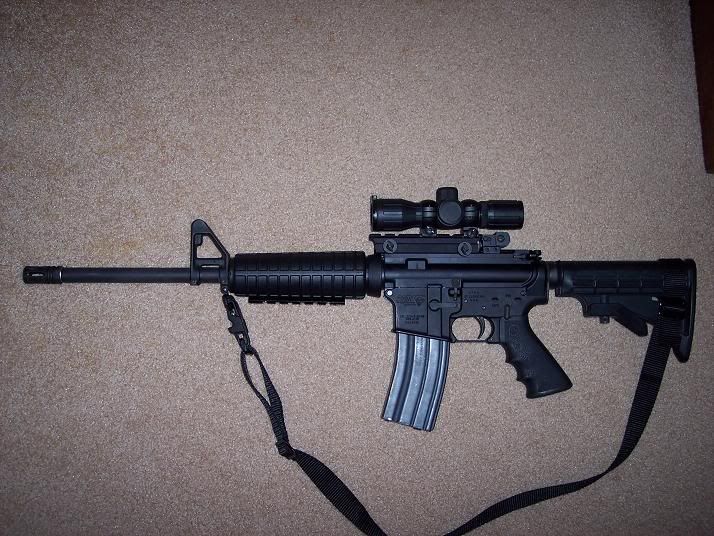 Just thought I would share.