I don't think it's a problem mounting it on the rail. This is what you see when you do.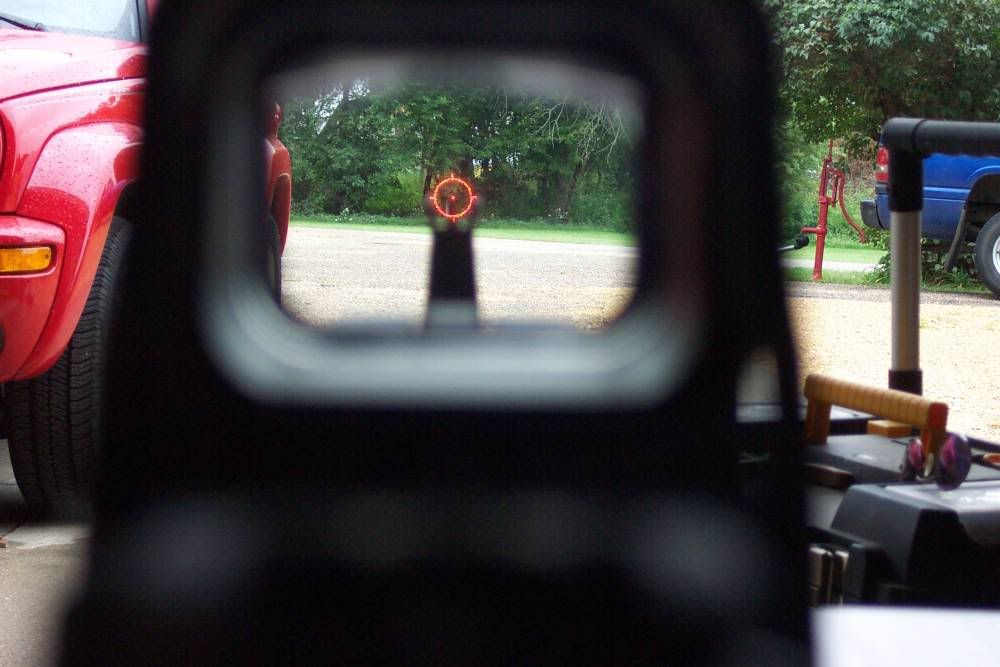 The FSB blurs out when shooting with both eyes open and I really don't notice it anymore.
If it's still too low for you, you can get a mount from Larue, YHM, RRA (Dominator, includes fixed rear site), and others I'm forgetting.
I'd say try it out on your rail and then decide for sure if you want it taller. If so, there are plenty of risers out there designed to raise the EOTech enough to get it up higher, but still allow you to use the iron sites if the barreries go dead or the EOThingy breaks.
WIZZO