Ok, so while I was shooting the other day, my range buddies and I noticed that sometimes my trigger would not reset. When jiggled or if the upper was popped and the hammer pressed it would reset, and be shootable again.
But when it's not reset. the trigger just won't move back, and obviously won't shoot. I can't replicate this through the function check or dry fire, but I did simulate it by getting the hammer to hold back on that notch on the trigger. Sorry if I don't know the names, it's been a while since I've messed with lower parts. Pics of the issue: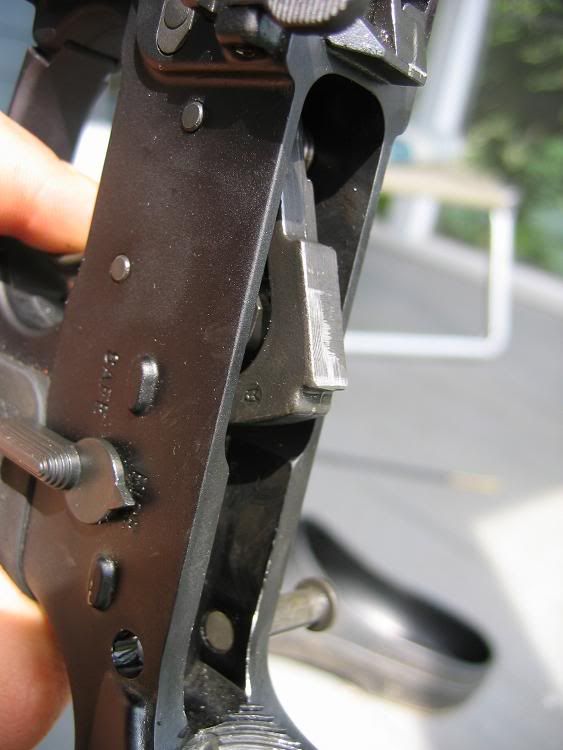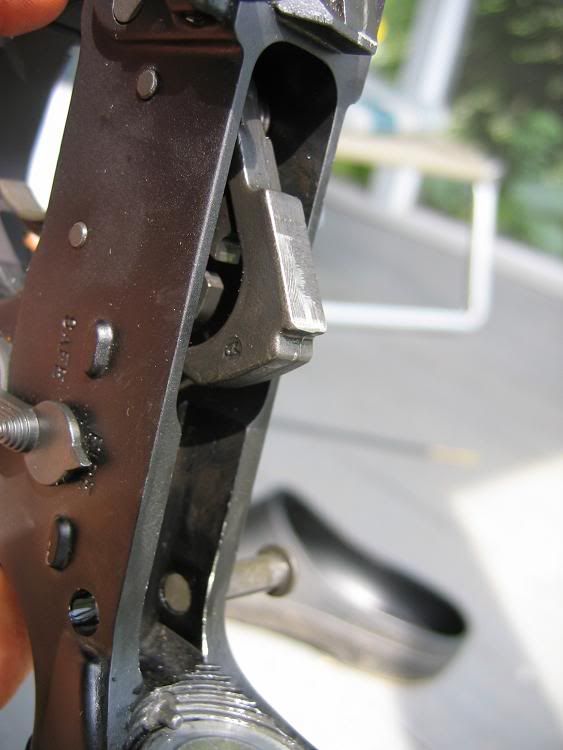 The first picture is what it looks like when the problem is there. The second pic is how the hammer looks normally. In the picture I have to hold down the trigger, but when shooting this seems to happen here and there. I'm not sure if it is happening when I am shooting slowly and holding back after each shot, because I only had it happen to me when I was shooting fast.
I'm not sure if a part is worn or not, but any ideas on what I might need to do will be greatly appreciated.
I hadn't cleaned the lower out but it just had mostly a lot of CLP in there that dripped down from the bolt carrier group, which I dried out now. Would that affect anything?