I was looking for some cheap lowers for hoarding. The Sharps and Plum Crazy ones looked too iffy, so I looked around and found some blemished ones from DSA for $65 each shipped.
http://www.dsarms.com/DSA-ZM4-Stripped-Lower-Receiver––-DSZM4R/productinfo/DSZM4RBLM/
It took about 3 weeks for them to be shipped, but I couldn't complain too much because of the price.
They have the standard matte finish. As compared to the shinier Spike's:
Mine came with pictographs instead of Safe and Fire. Other than the pictographs, there is no writing on the reverse side.
They appear to be dimensionally identical to any other standard lower.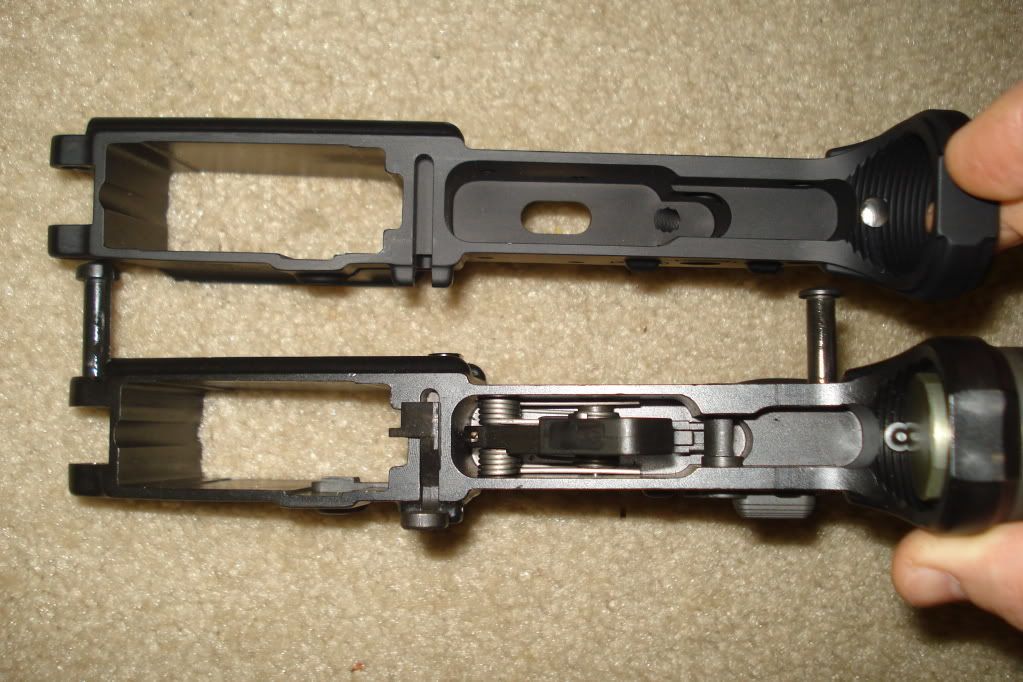 The D&H aluminum mags from Bravo Company had plenty of room. My new Pmags were a little sticky - use should smooth things out.
They fit well with this BCM upper. Finish should be identical once the lower gets some oil on it.
The blemish was a shallow roll mark on both lowers.