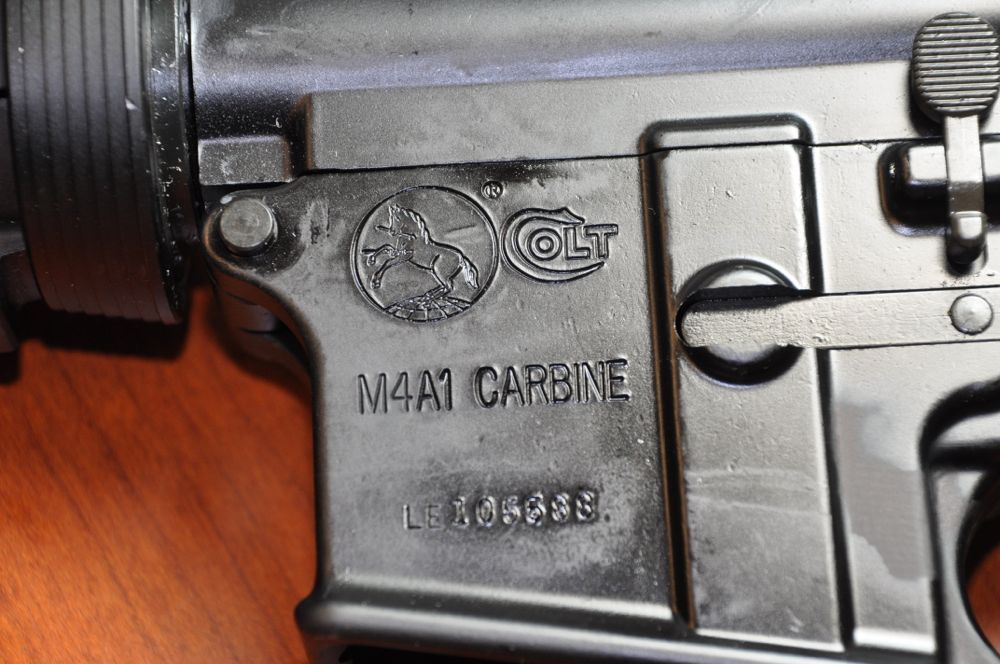 Ref. Colt model LE6920 SOCOM roll markings "M4A1 CARBINE" (
Ref. archive LE6920 SOCOM thread link - click here)
My Colt model LE6920 markings "M4 CARBINE"
Originally Posted By itownfirefighter:
Besides the rear sight and rail system, what are the differences between the 6920 and the 6920 SOCOM?
Between the two barrel length are the same 16" except the LE6920 have a government profile barrel under the handguards and the SOCOM have the medium profile SOCOM.
Other differences are roll markings as shown in the pics, SOCOM have a new ambidextrous selectors with a short right side lever, standard LE6920 have the standard reversible selectors, the LE6920 have H buffers and Colt Defense-Rogers SuperStoc (and rear push button sling swivel) compared to H2 buffers and standard M4 buttstock for the SOCOM model.
The LE6920 are also supplied with two Colt 20rd USGI mags while the SOCOM are with two 30rd USGI mags.