My goal is to provide a detailed review on the MK-3 to include a range report. There isn't a lot of info out there about it and what there is, seems to be hard to find, answered across several posts.
CMMG is the manufacture but the MK-3 and it's 18" brother the SASS can only be purchased from
CDNN Investments
. CDNN does not sell guns online but can be reached at 800-588-9500. I've spoken with at least two employees and both were very helpful and courteous. When I last spoke with them (week of 11/7/2011) black was the only color available despite their ad saying Olive Drab and Dark Earth were also available.
Ad, see page 30.
There was also no ETA on colors other than black.
Being that you can purchase any other CMMG made part from their website,
http://www.cmmginc.com/
, I'm not sure why the MK-3 and the SASS can't also be purchased directly. Hopefully CMMG will give us some insight.
General Info:
A2 Birdcage flash hider
16" SST 1-10 twist lightweight contoured barrel
Mid-length gas system
WASP Coated
FF ~10" CMMG tube
3 - 2" rail pieces
T marked, M4 feed ramped
"high" profile (3/16" top portion)
upper
MOE MIL stock
MOE grip
1 Magpul 20rd magazine
CMMG 2-stage trigger
Ambidextrous sling plate
34 3/16" long (stock fully collapsed)
37 7/16" long (stock fully extended)
Price - $1099.99, otherwise known as $1100
Weights:
Complete rifle (no mag) - 7.616 lbs
Complete Upper - 5.370 lbs
CMMG FF tube - 11.2 oz
Upper no tube/BCG/CH - 3.0135 lbs
BCG - 1.172 lbs
CH - 1.3 oz
BCG/CH - 1.256 lbs
Compete Lower (no mag) - 2.246 lbs
Buffer - 3.7 oz
Buffer and spring - 5.25 oz
Barrel Info:
From muzzle to chamber
.0710 between muzzle and gas block
.075 (assuming) at gas block
.0840 behind the gas block
.0710 taper
1.184 chamber
The overall fit and finish is very good. The upper and lower fit well together, with only a slight amount of play. This is my first manufactured purchased rifle in quite a while and I was impressed with it.
Sorry, for the crappy P&S camera pics, it's the best I have right now.
As it came out of the box (minus or plus, depending on how you look at it, the bottom 2" rail section I installed).
Lower section - Seems to be your typical AR-15/variant lower. The castle nut is not staked. The MOE grip does not sit completely flat on the back of the lower, there is a slight gap between them.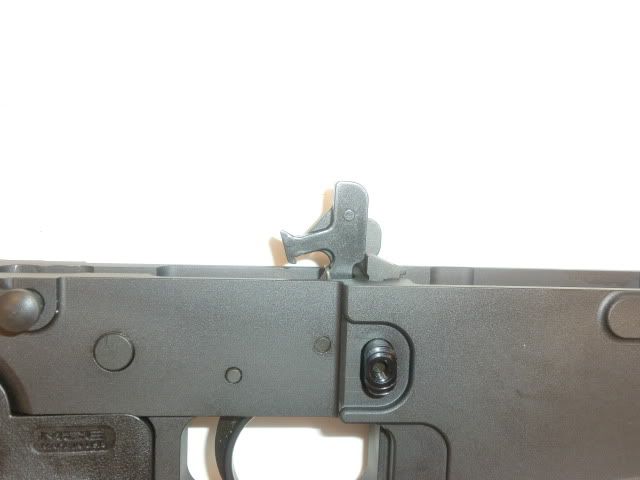 The plastic disc of the end of the buffer spring was different....
Upper section - It took 4 screws (two different sized allen heads) to get the FF tube off. It looks like it takes four more bolts to get the barrel nut. The gas key is staked. Only one of the gas block set screw locations were dimpled into the barrel. This was a little disappointing that they couldn't take the extra 30 seconds to dimple the other location too. If removing the rail, be careful, the dinky allen head screws they use are round out VERY easily. The barrel nut is some weird pattern, I used the
LR-308 side of this wrench
to get the barrel nut off but the lugs were not fully engaged.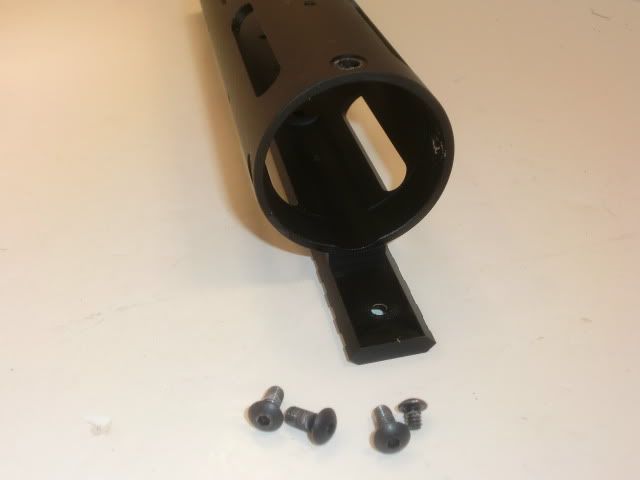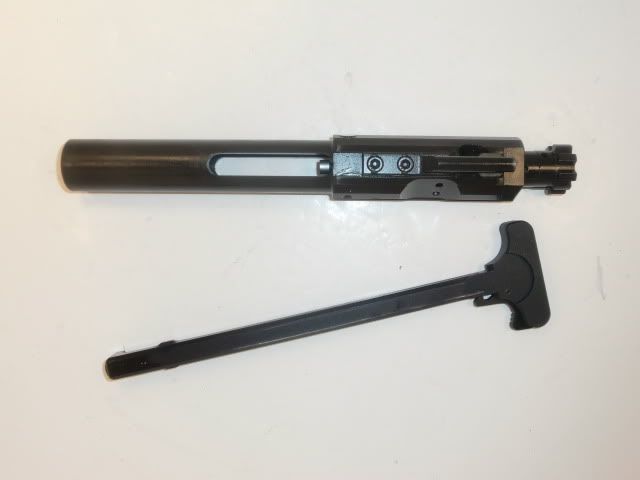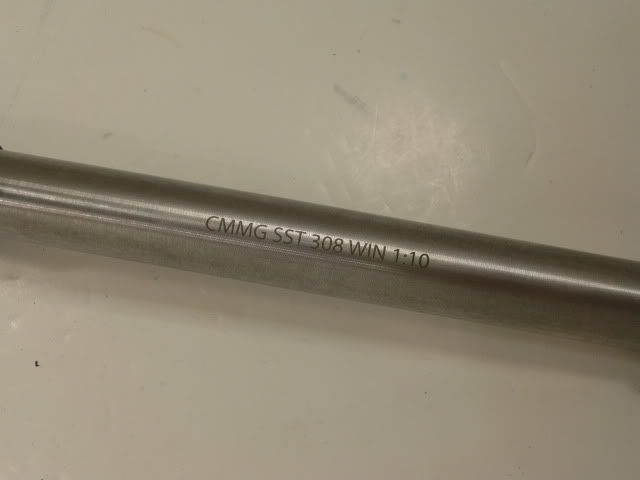 If anyone has any question please let me know, I'm happy to try to help.
I hope to get to the range tomorrow for the range report portion.
Thanks
ETA: More info about the barrel and rail.