Ok Ok so everyone knows I'm a little slow but please look at these pics.
I put a piece of white paper behind the sights to show up a little better. . . my camera can kiss it . . . but anyway.
The (LEFT PIC) Colt A2 sights are obviously different between close 0-2 and far 2+
The (RIGHT PIC) Bushy sights on this A1 are the same. . . . no difference between close and far. . . . Why have the flip apertures if they are the same size???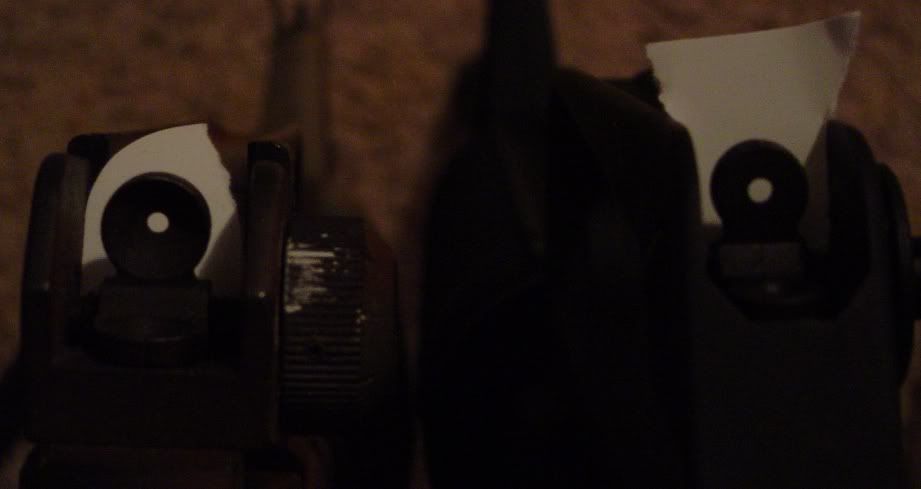 WHAT GIVES
Did I get a screwed up sight piece? Or do all Bushmaster sights look like this? Any Bushy guys onboard tonight? Maybe I'll get the drill out and fix her myself har har har.
Who do I need to email at Bushy to get a new part in? Can I install it myself?
Thanks guys.