Here are two new muzzle device options for the big bore variants:
On the left, a muzzle brake, opened up to .458, fitted with 5/8 x 24 thread. Due to the deep grooves, best I can tell 5/8 x 24 is about as large a thread as it will take, you MIGHT get away with 11/16 ... in its current guise, a perfect fit on a 0.75" diameter barrel. CrMo steel. Have not shot it so not sure how well it works.
On the right, the YHM 5C2 version, 5 slots, no bottom slot. They come 5/8 x 24 but one should be able to open that up quite a bit. We have opened them up to 458 without issue. We have used these on 338 and 458 uppers.
Both are originally intended for .30 cal work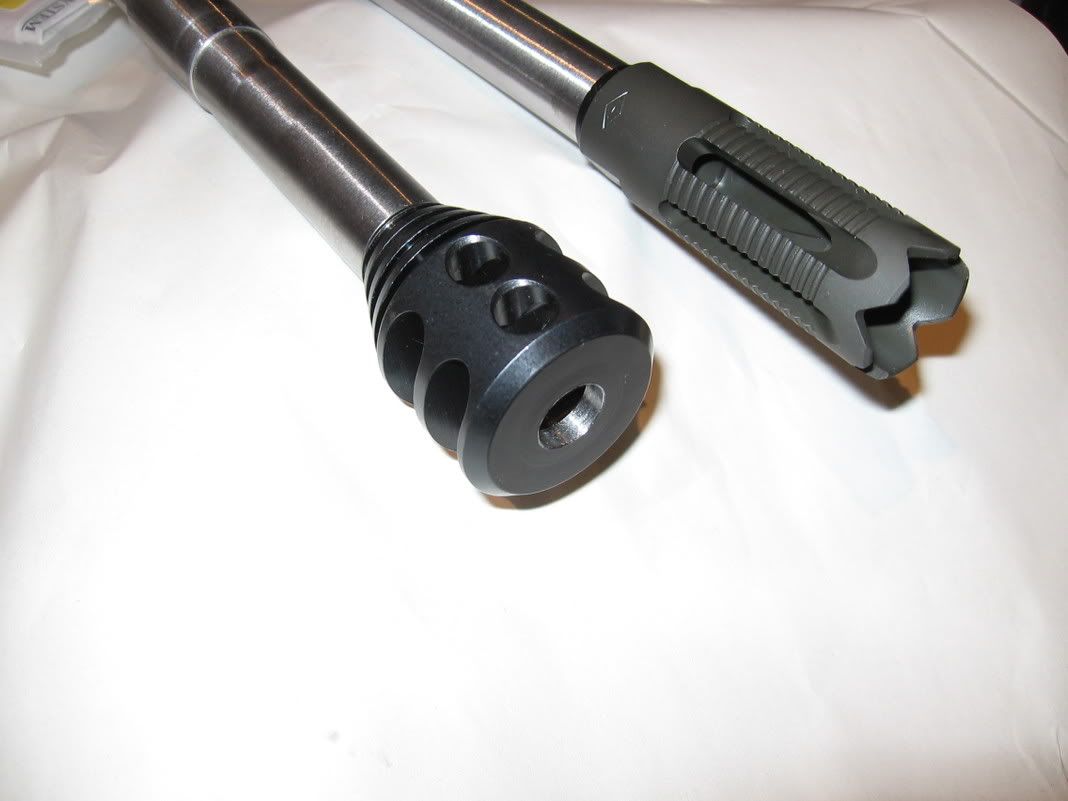 Wanted to show these three as well, they are older ones but just so folks would have an idea
SEI Vortex
Shrewd
Tromix A1