Not a pistol...but close enough.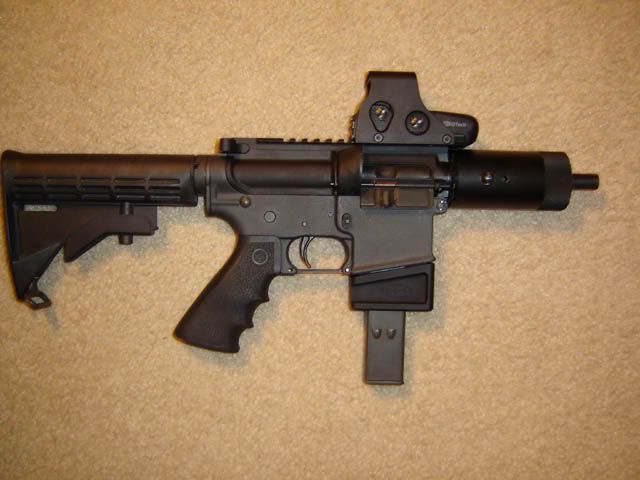 Barrel is 4 inches long with a TROS M-11 thread adapter for my suppressor.
I picked up the barrel of the EE. Tros also sells 5 inch 9mm barrels. I believe there is another website that sells short 9mm barrels, I'll look into it.
ETA - I belive it was www.9mmar15.com but it seems to be down right now.