---
Originally Posted By GHPorter:
SBR7_11, how do you like your magblock? I've wondered how sensitive to barrel length (and thus blowback speed) feeding is. (Not really a thread hijack, honest!)
---
Could not ask for a better "plug-n-play" magwell filler. I bought mine out of the first run in 2003 I think it was.
It locks in place via the existing mag catch, the ramp, mag height and all other important measures are set from there, and use plain old every day 25 round IMI military mags (those with the rib on the back).... If you want to use the comercial mags, you will need to open the mouth on the block, as the Hy-Tech John did not duplicate the std Uzi SMG magwell dimensions we all know and love to his block... or his backwards Uzi mag release, not a big deal.
I spent some time and now I have mine opened up to same size as the std Uzi magwell, so I can easily use the IMI 32 round mags.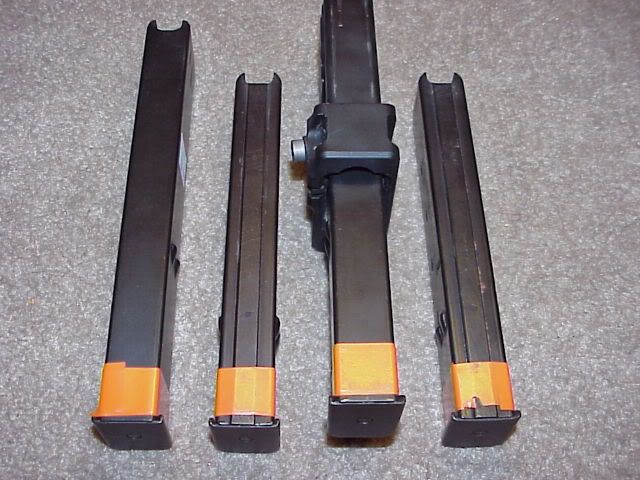 EDIT-- removed duplicate pic, it is seen above a couple replys.