Any companies out there make 8" barrels?
7.5 too short and 8.5 too long. Here's the issue:
I have a custom AR15 SBR with 7.5" barrel & extended Samson rail for the Adams Arms piston kit: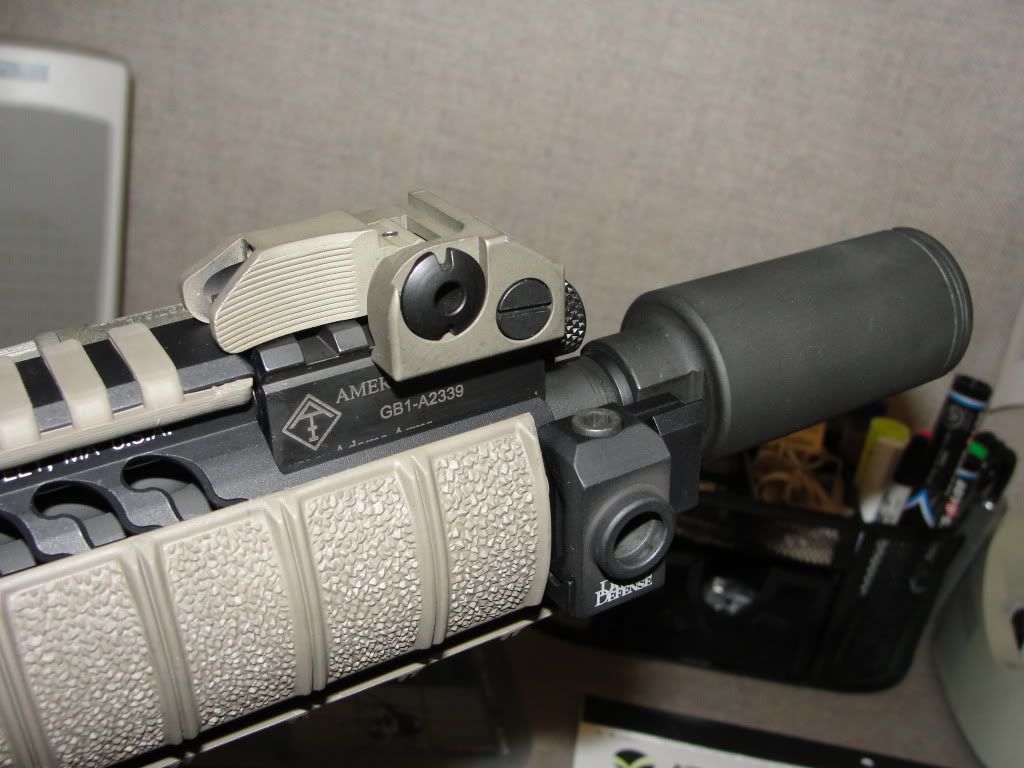 Just got my Surfire FA556-212 suppressor and it won't fit because the QD Surefire flash hide is too far into the front of the rail. I've tried to add a few more washers, but it's still too far in the rail. Don't want to use anymore washers. Afraid not enough threads are being used and may cause baffle strikes.
So, I either need an 8 inch barrel or I need to cut and shorten the front of my rail...