Yesterday, I shot for groups using a bench for the first time with my RRA NM build. I got it back in August to shoot in Highpower competition, but always shoot at steel plates from 100-400 yards from prone--I hate shooting at paper. Here's the best group from the day:
6 rounds in exactly 1 inch at 100 yards using irons with Remington UMC 55 grain.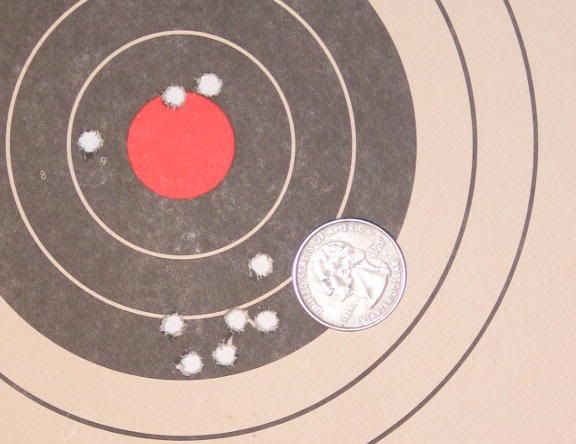 This was the first time I shot it since getting the trigger tuned be John Holliger of White Oak Armament. Very nice trigger for being 4.5 pounds.