Huskydog; that's a good catch! That's actually the main reason I ordered the illuminated reticle model. The non-illuminated reticle version looks like it pushes the scope further up the carry handle. Look at the mounting hardware.
Non-illuminated reticle version -
click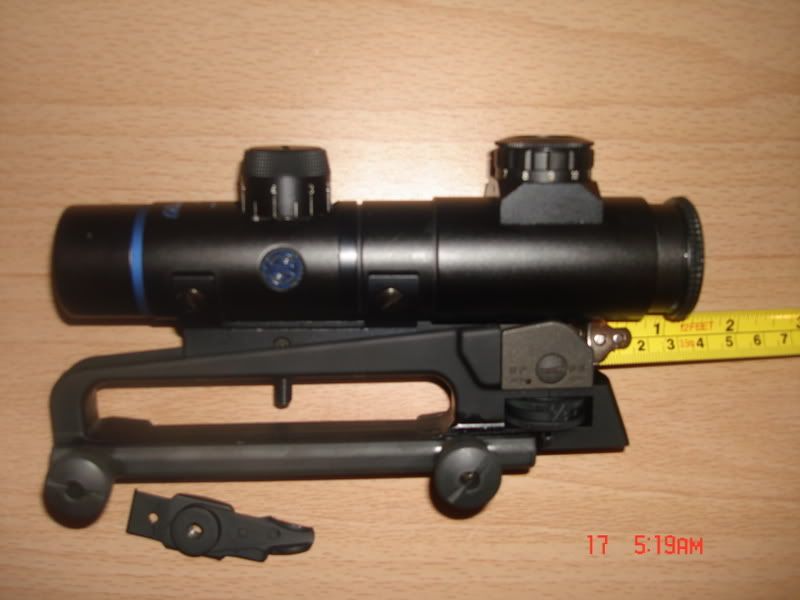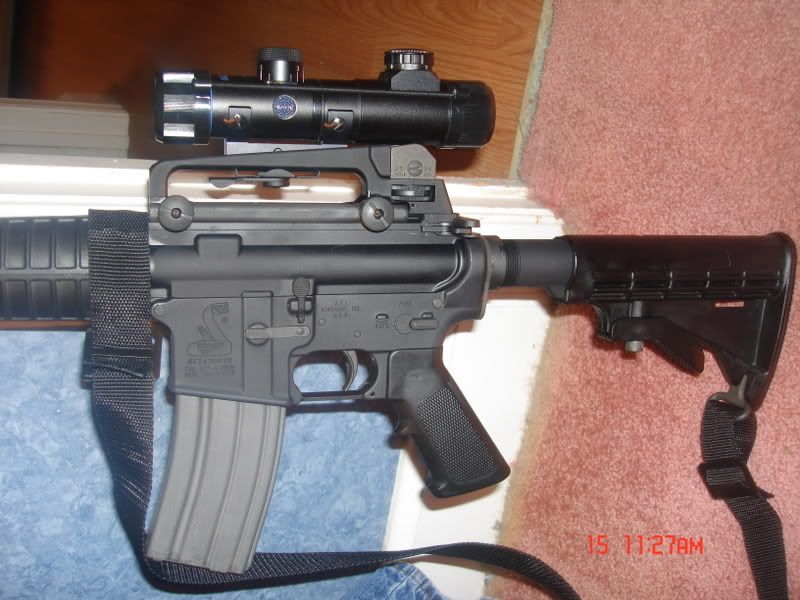 The illuminated reticle version like I have is also a little heavier than I expected. It's not really bad; but it'll surprise you. I'm not sure how clear the optics are on the Colt. This one has a very-very slight yellowish tint to it. Not sure if it's supposed to or not. Oh, and don't be surprised if the instructions in the box are for a different scope!!
Getsome - it does have the bullet drop compensator figured for a .223 caliber bullet out to 500 meters. I haven't shot it in low light conditions; but I don't think it would be a problem. The optics are pretty clear; and the illuminated reticle has adjustable brightness settings. It's pretty comfortable. I've got an adjustable stock set at the 2nd position (from the fully extended) and it's comfortable. It sits really tight to the carry handle.
Overall I like the scope. I'd go with the old Colt if you're looking something proven to be reliable. Go with this one if you're looking a little magnification at a reasonable price. I haven't shot mine enough to say it'll last for 20,000 rounds; but it's held up to 200 rounds fine!