Mbsk, YOUR RIGHT! I wish like hell it was mine.
My friend that owns it is aware of the situation.
VERY cool rifle. I really liked it. I've got a great pic of him shooting it, I don't think he'll care if I post it. LHD. Got mine from Ted at
www.marshall-arms.com
He's a great guy to work with. He even shipped it direct to ORF for me, to save me some shipping. Stand up guy. Also highly recommend Tantal.
tantal.kalashnikov.guns.ru/
Those two are the only ones I know that have them in stock, or even offer it. You'll do just fine orderering from either. Both are great. Both costs about the same. $185ish after shipping for complete set including trunnion and stock and hardware. I had ORF do the installation. I need to get that rifle refinished to cover up the parkerizing, but other than that, its SWEET. Any other questions? Let me know!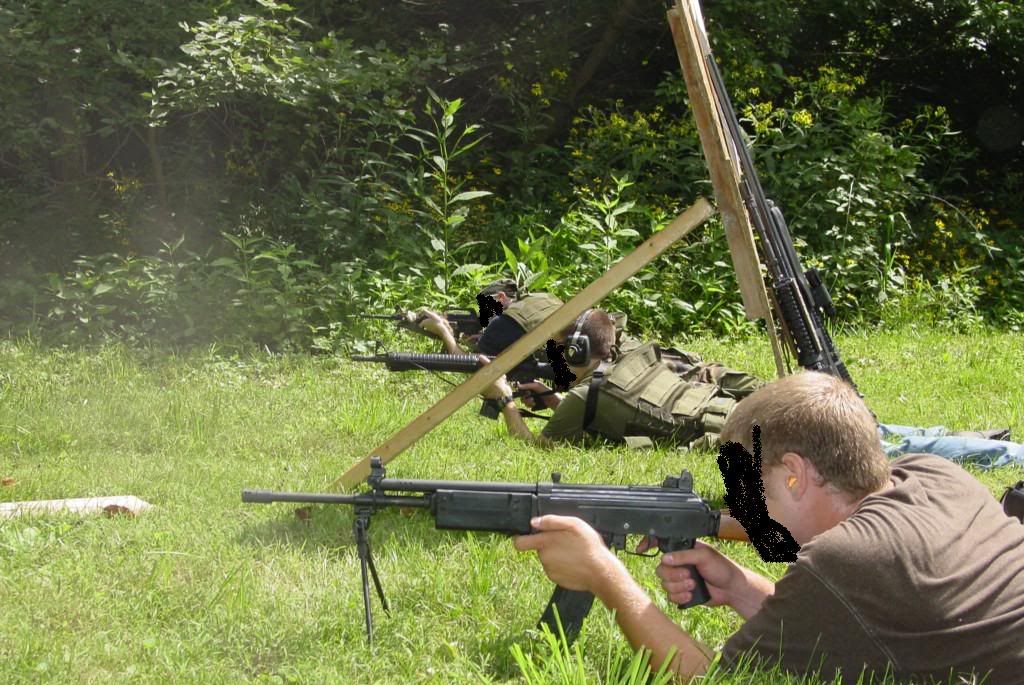 My friends there could probably care less if their faces are shown, but I haven't asked them, so I blacked em out. Great shot of the Galil. A micro galil would really rock.