Ì went at a friends house and he helped me removing a staked pistol grip screw on my new AK..
he then proceed to show me mags that a gunshop owner gave to him, but we are unable to find what kind of gun they fit !
we tried my and his chinese AKs in 5.56.45, and it doesnt fit. We tried his russian Ak74 in 5.45x39 and it doesnt fit... finally we tried his bulgarian AKM in 7.62x39, and obviously, it doesnt fit either..
On the following picture, you can see the AK74 mag, the 3 unknow mags, a 5.56x45 promag and a 5.56x45 steel mag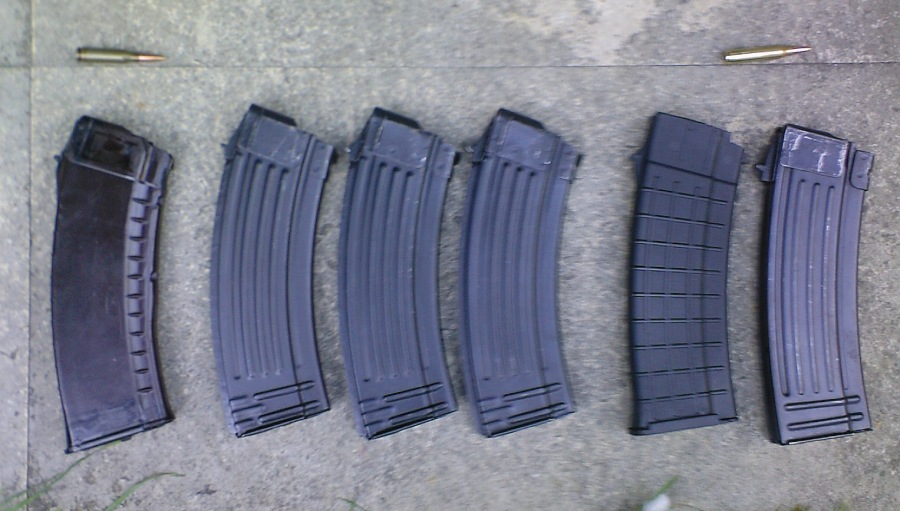 I don't see other caliber can an AK chamber... could it be some Romanian AK in 7.62 nato ?
Or could it be another weapon such as an SKS ???
thx for your help, and sorry for the carry cell phone picture.