Hi All,
I want to upgrade the safety lever to one than can be activated with the shooting index finger. This would go on an Arsenal milled SAM-5.
I see two options. Krebs has one and Black Jack Buffers makes one. I know Krebs is all about top notch quality and that sounds good to me.
The lower finger shelf on the Black Jack model would give increased leverage for the index finger and thus may be easier to operate.
The BlackJack is nice because it is notched to hold the bolt back. This will go on a milled Arsenal AK. Which would you recommend?
Krebs Custom:
http://www.krebscustom.com/CustomParts.html
Black Jack Buffers:
BJB S.W.I.F.T AK-47 Safety Levers - Notched
http://www.blackjackbuffers.com/index.php?main_page=product_info&cPath=66&products_id=202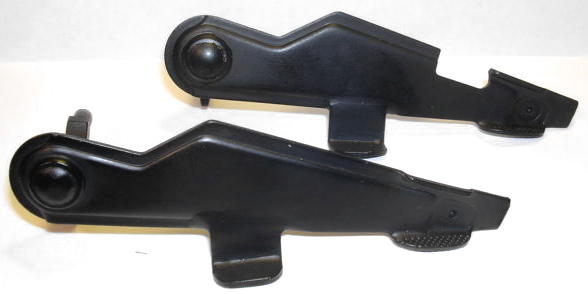 Thanks!