The kits he is selling are taken from deactivated RPK74Ms sold on the Russian civilian market.. They are actually the 5.56mm export version, but identical in every other way. I bought a complete deact direct from Russia for about $500 plus shipping. They used to be allot cheaper actually, but Molot no longer makes them. Mine (when I finally receive it) will get cut up and taken back to the US.
Mags are sold here in Germany, but the Germans want an Arm and a leg for them. If I were to sell them, they would end up being about $150 with a small profit. Expensive, but still cheaper then the same mags in 5.45 which go for $300-350 and are still not 100% correct; Plum versus true black.
The mags are actually made for a version of the Vepr sold on the Euro commercial market-
The Vepr 1B (or V) . Its an exact clone of the 5.56 RPK74M pictured above-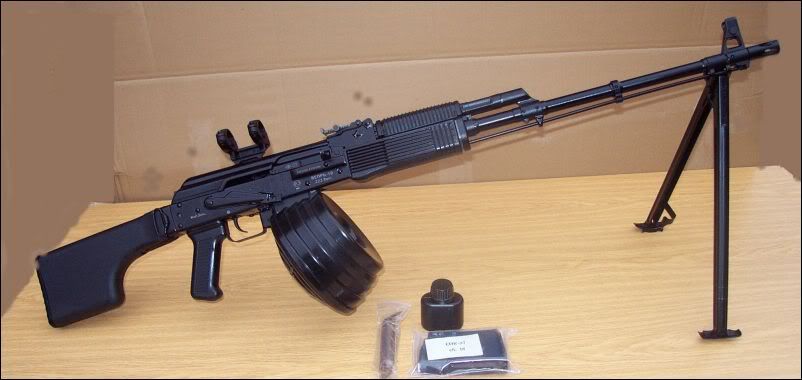 The drum in the picture is not actually a drum at all. Its a standard 10rd mag with an empty shell around it.
I tried to import one into the US for my own use, as it was cheaper and easier then doing a build. The ATF told me to get bent, no matter what modifications I made. Everything I would come up with an answer, they would come up with a new excuse.. Finally gave up after 4 tries. Here is the pic I sent them-