---
Originally Posted By samtechlan:

---
Originally Posted By Templar:

---
Originally Posted By lt557:
Mucho cool factor.

If I remember the cheek weld sucks.

Are they solid when locked into place?
---


Most are pretty solid, but expect to develope some wobble.

There are really two types of underfolders....the original milled receiver type with solid steel struts that have much more drop to them, and the newer AKMS style that uses heavy gauge stampings and have very little drop to the stock, it comes straight back out.

Of the two, I find the original milled struts with more drop to be much more "comfortable".

Yes, cool factor is way high on these....
---


Templar,

I've always wondered whether the the underfolder stock with the more pronounced drop or the AKMS type was more comfortable. Why is the milled receiver type more comfortable? Visually it's always seemed to me that the AKMS one would be the more comfortable one with the better cheek weld, not that I'm disagreeing with you since I've never shot either type. Thanks.
---
I've found that the stocks with more drop to them actually let you get a much better sight picture, the AKMS style stocks come straight out and you have to really put your face down on the stock to get a decent sight picture. Also, the milled struts on the AKS-47 are rounded rather than squared off and are a little more comfortable.
Just works better for me.
On my Mitchell M90, the safety has a wing on it, the Yugoslav rifles should, that allow you to work the safety lever without any issues with the stock folded.
I actually cant the rifle slightly to the left when I have it shouldered in order to get a better sight picture. If it had an AKS-47 stock, I wouldn't need to do that.
Yugo safety lever with "wing":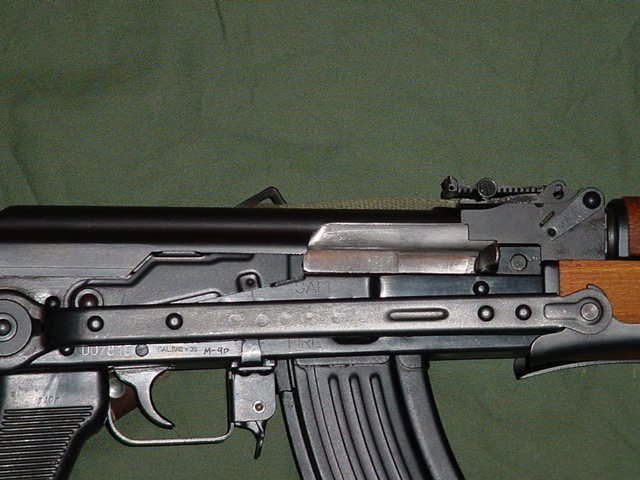 AKM style straight stock on an Arsenal Inc. SAS-M7: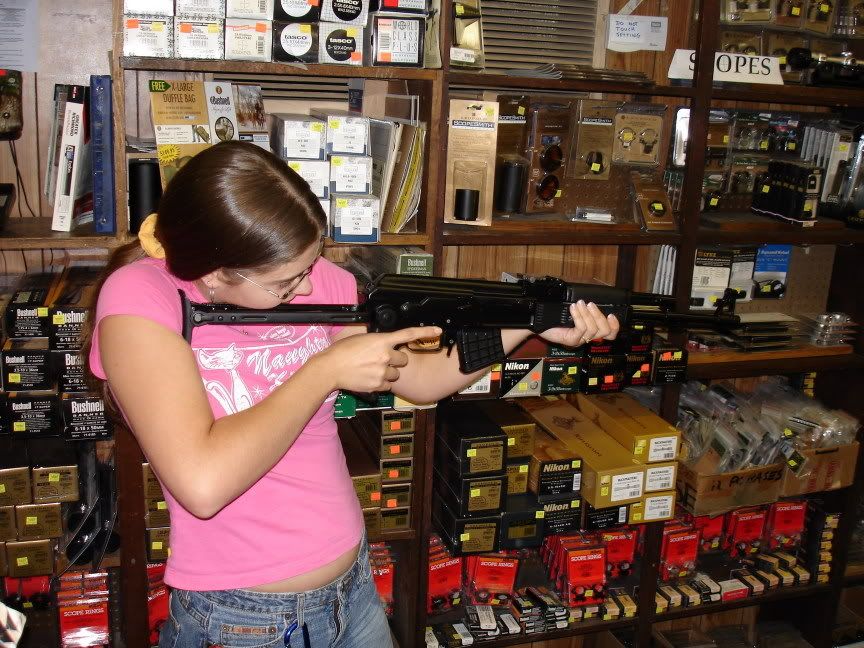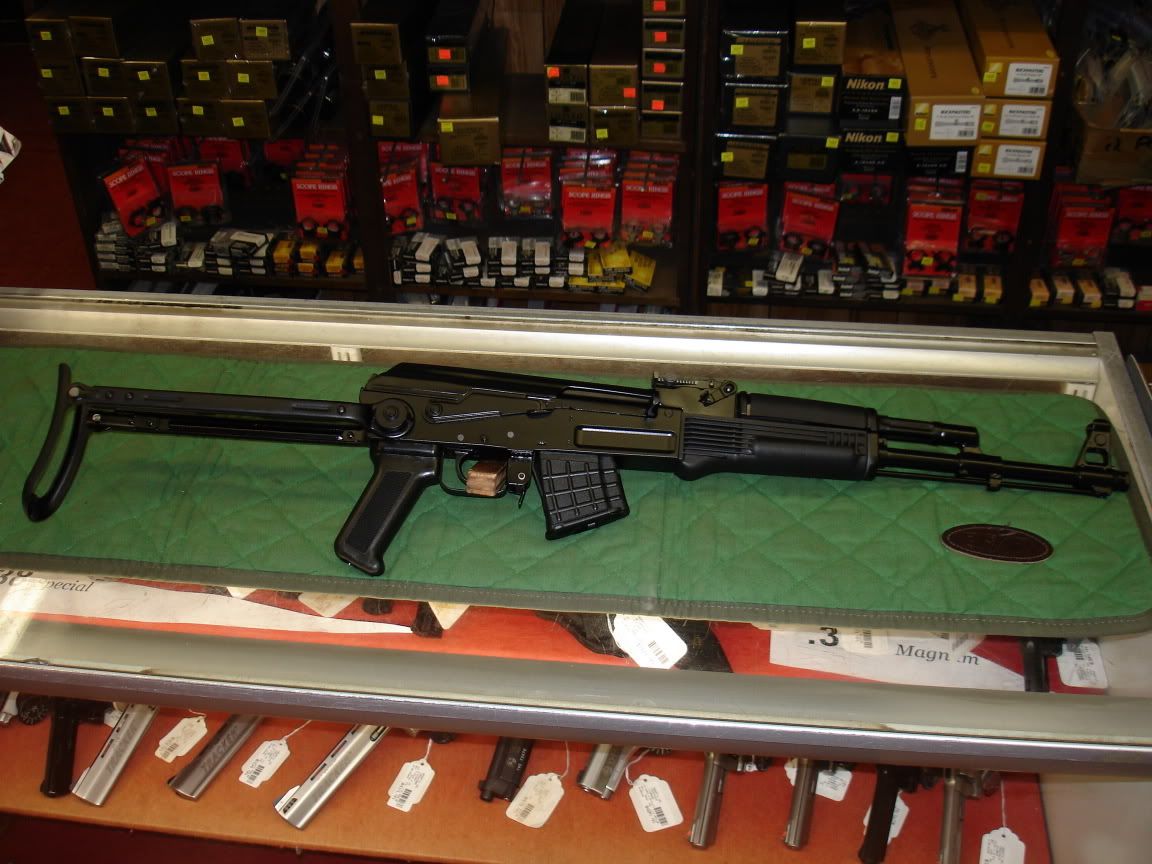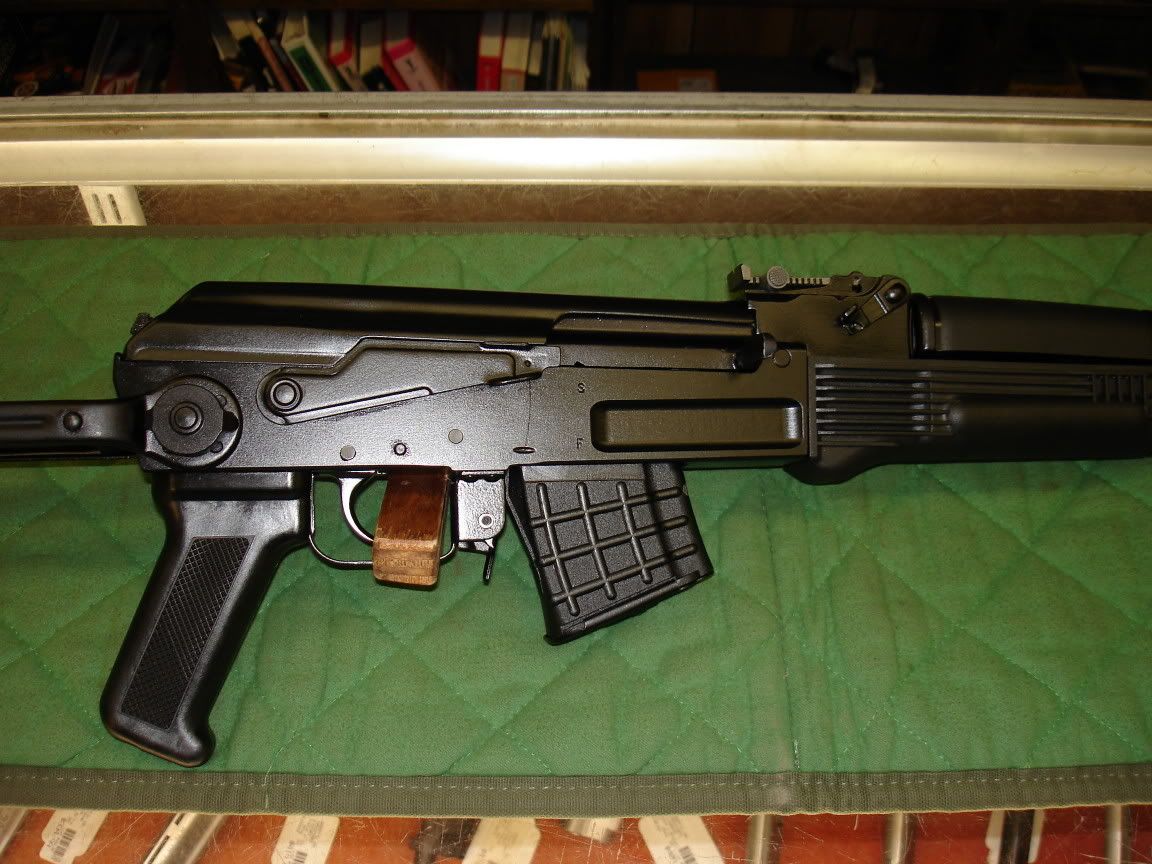 AKS-47 style stock on an Arsenal Inc. SAS-M7 Classic Russian