So, earlier this year, I picked up a 5.45 Saiga for a screamer of a deal and went about converting it with the proper number of Tapco parts and a swank sidefolder (I think it's Romanian but it could be Bulgarian, it's hard to keep some of this stuff straight)
Anyhow, it's in this configuration typically.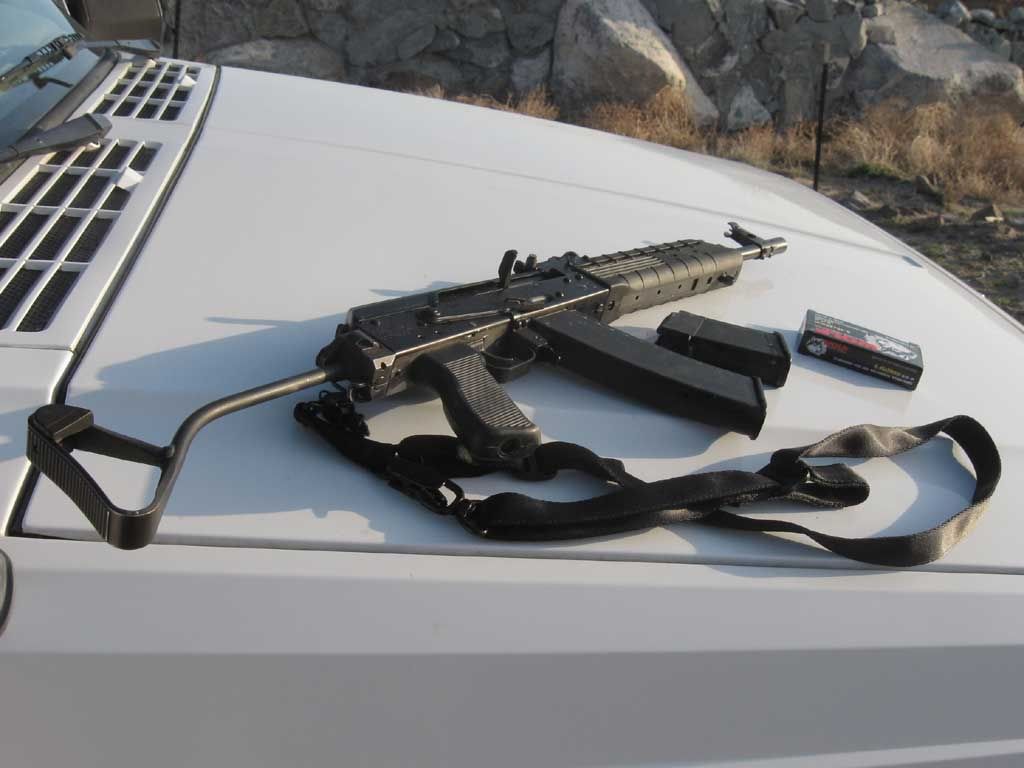 Today, I decided to see what sort of practical accuracy the carbine could get. This is by no means scientific, based on limitations of ammo, optic and mount.
The ammo used was the spam can Tula-manufactured 7n6 (I think), the sort you get from AIM surplus in the 1080rd cans for 135$ (at the time of purchase, around six months ago).
A affixed a ban-era ATI or Choate or whatever it was butthole stock my roommate had lying around so I could get a decent chinweld. Also affixed are a passable fixed-4x NCStar scope and a pretty damn chintzy UTG rail mount. Seriously that thing is godawful. Whatever.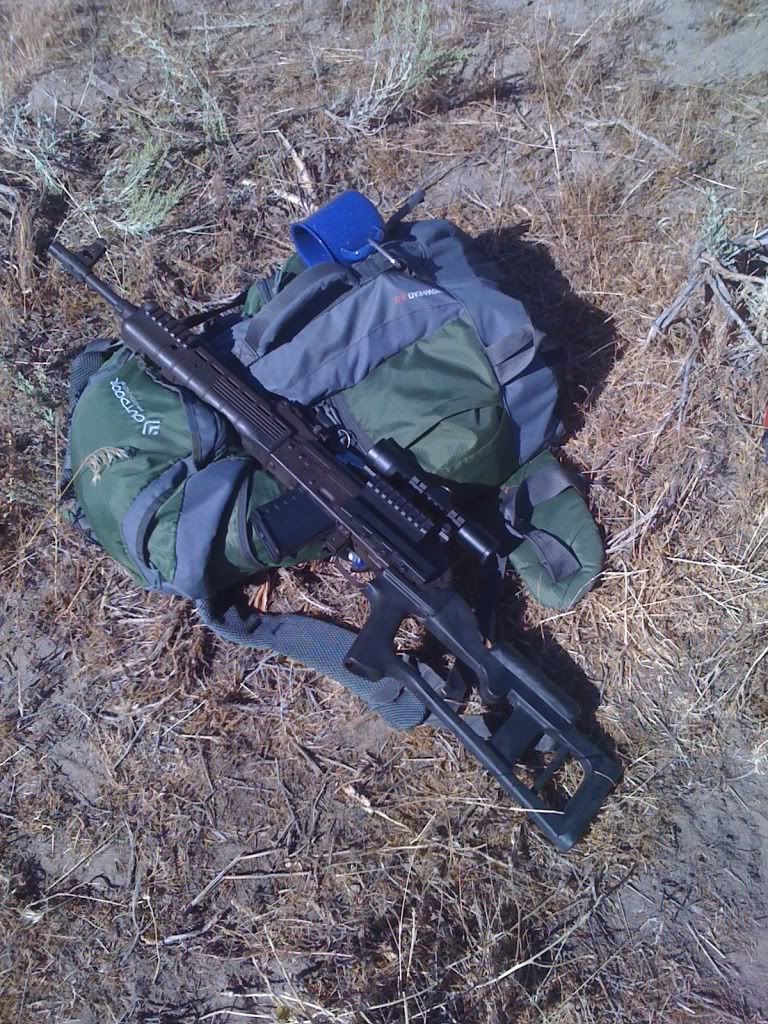 I used my three-day ruck as a sandbag, laying prone in the dirt. I stuck a Shoot-n-c on a box and set it up at 25Y to sight in.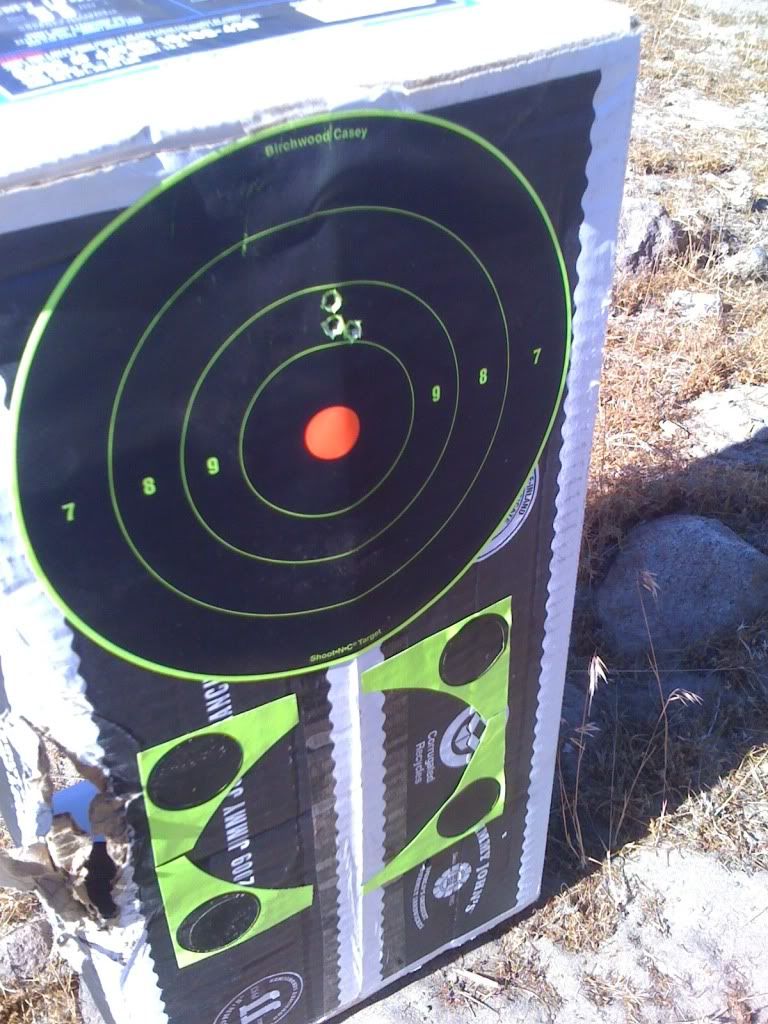 25Y sight in.
After I got sighted in, I moved the target out to 100Y, and that's where things started to break down.
Based on the POA/POI at 25Y, one would assume that shots aimed at the orange dot would impact the orange dot. Alas, they kept going way over the box. I'm not too fond of optics, especially borrowed optics and mounts. It took me a good dozen scope adjustments to even get on the paper. Even then, I had to aim with the fourth holdover tic on the top wire. I honestly don't know what the hell was up with that. Scopes are gay. It is however my intention to down the pipe get an Ultimak and throw on a Primary Arms Micro clone.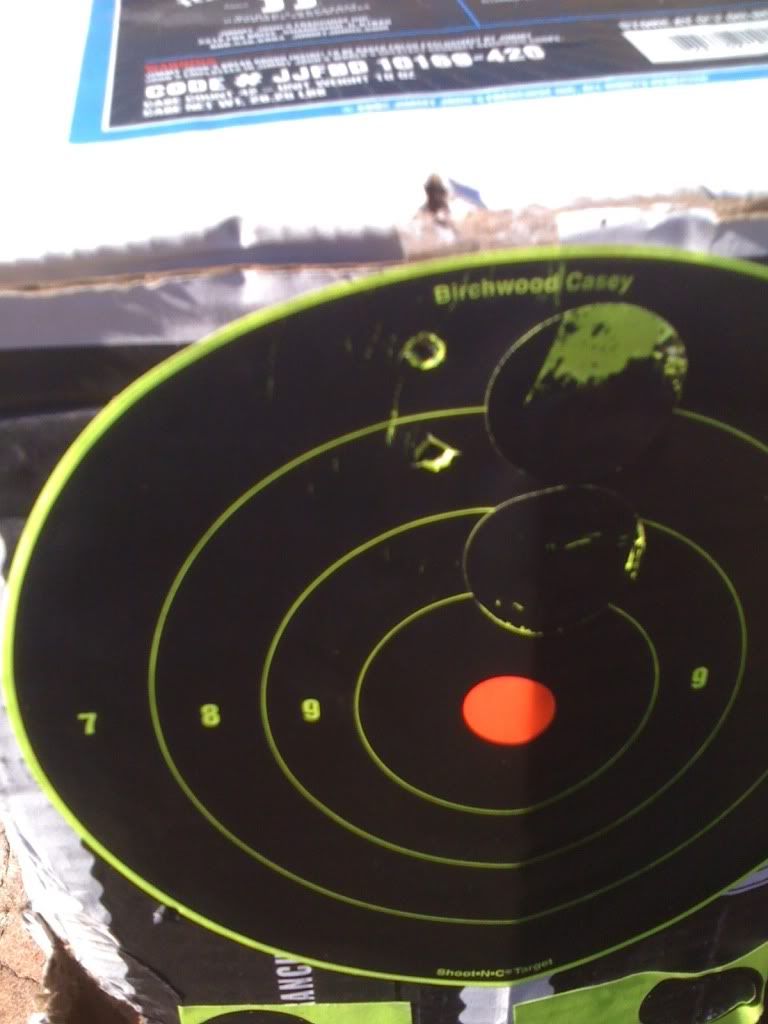 100Y string
After which, I pulled the lame optic off, swapped the butthole out for the normal wire sidefolder and did some shooting with irons.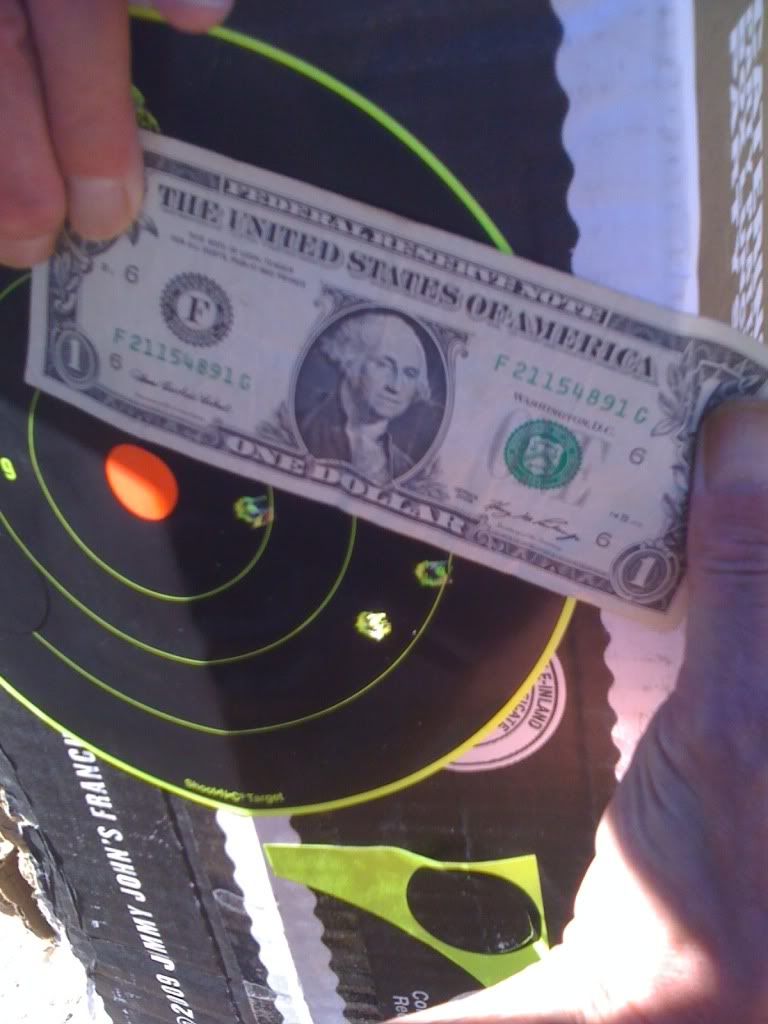 First group. Around 2.5"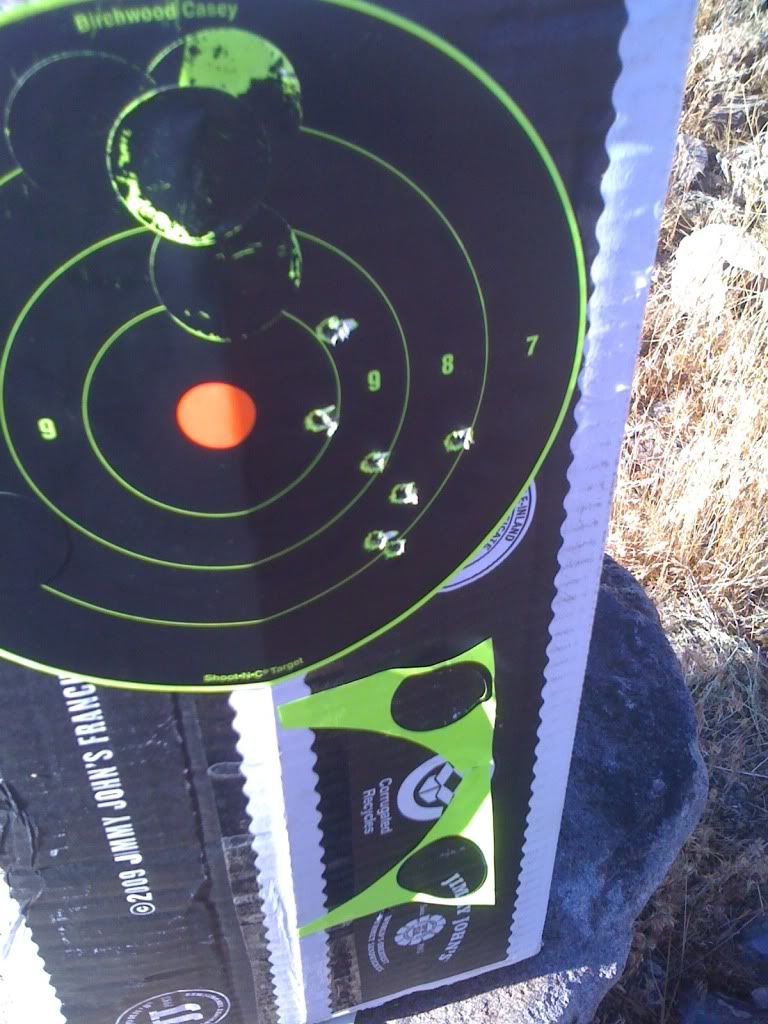 Second group, around 3".
This isn't scientific or emperical at all, but this is my simple observation.
What sort of groups are you getting with your 5.45s?
Personally, I'm so satisfied that I'm going to sell my AR.