For your viewing pleasure, pics of my GB kits from MGS. Other than taking three weeks to get, I'm pleased with them for the price. Both will be refinished, so that part doesn't matter that much to me...
Underfolder-maybe 85-90% finish, metal condition good, no dings or rust. Demill was fine, no gouges or bad drilling. Non-matching bayo is pristine. For some reason I got a black PG, not to happy about that. Barrel is shiny. Mag is in good shape.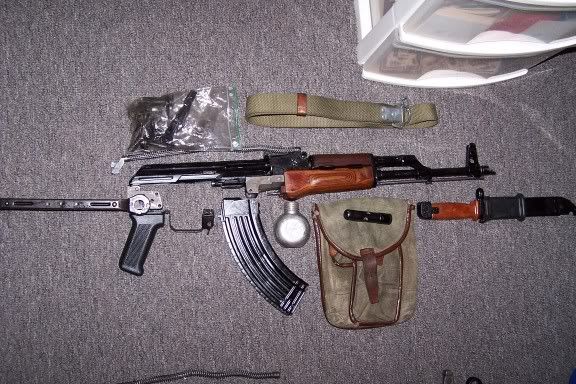 Tantal-if there was any paint, it's long gone. There is a very nice grey park finish that is at least 95%, with most of the wear on the brake. Bolt and carrier are a little dirty, but no excessive carbon build up or pitting. Barrel is damn shiny, and the lands and grooves are still good. Mag is about 90% (steel 74 mags are cool!)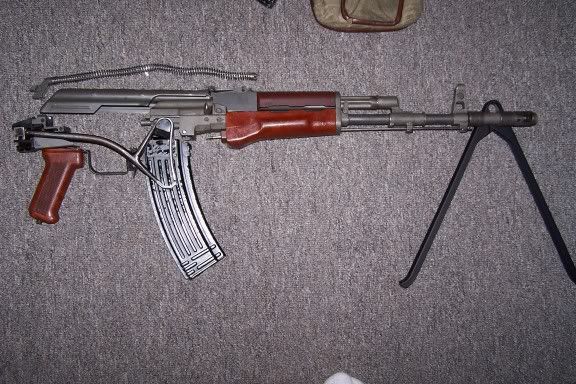 and a group photo...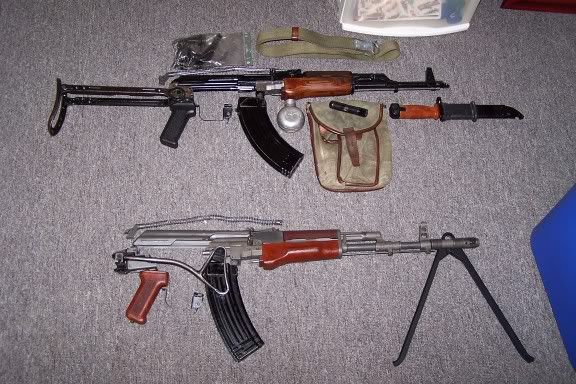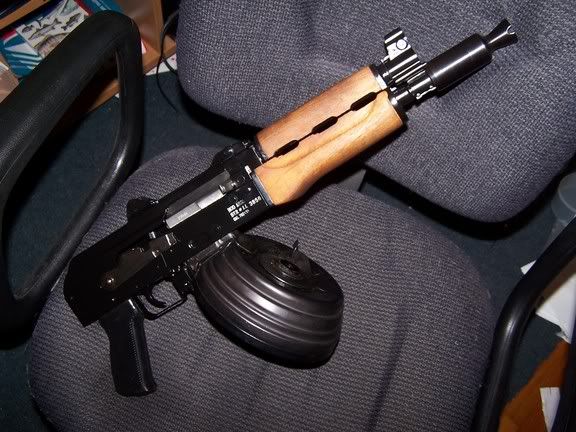 whoops, how'd that get in there
Overall I'm quite pleased, as soon as my US parts get here from hotbarrel and sang on gunco.net, they're off the the builder. Enjoy