Lookin' damn good Jicky, glad you're happy with it and it got there safe and sound.
Particulars on the rifle:
DSA StG-58A, which is built up from excellent to new Austrian StG-58 parts on a new DSA forged receiver. The receiver is a Type II, with the reinforcement towards the rear of the receiver. The handguards are an upgrade from the Steyr sheet metal to the DSA Belgian style synthetics. While the sheet metal handguards are "correct", they get almost unbearably hot after two magazines.
Jicky's is a new production no-ban rifle with the original Steyr "Stoll" 4 prong flash suppressor/rifle grenade launcher.
US parts on Jicky's rifle:
Upper receiver
Handguard
Pistol Grip
Hammer
Trigger
Sear
Cocking handle
I have a post ban DSA-StG-58A that I have yet to unban. All I've done to it is put one of the DSA new/unissued G1 walnut buttstocks on it, which would be "correct" for an earlier StG-58. The walnut G1 stocks don't have rubber buttpads, they have steel buttplates, but I'm about Jicky's size and it fits me great, mainly because it has more drop to the stock and I can get a better cheek weld.
Here are some older, really shitty pics of my DSA.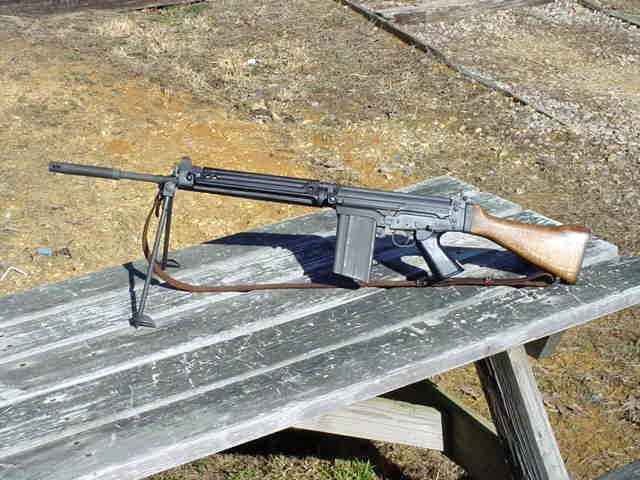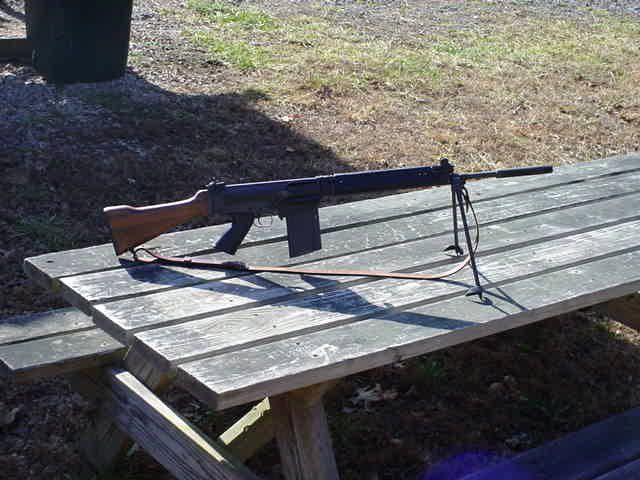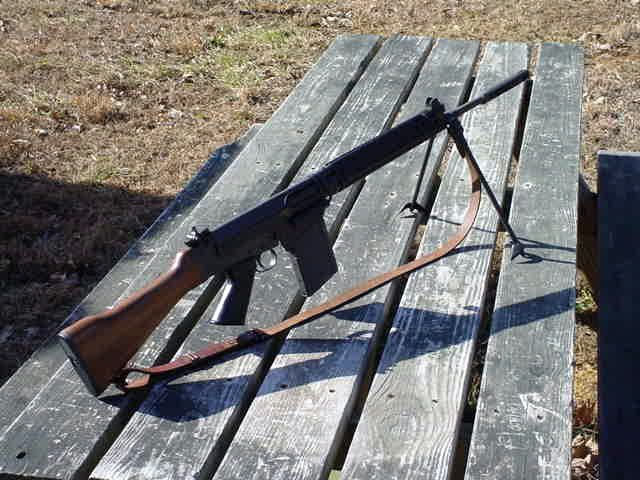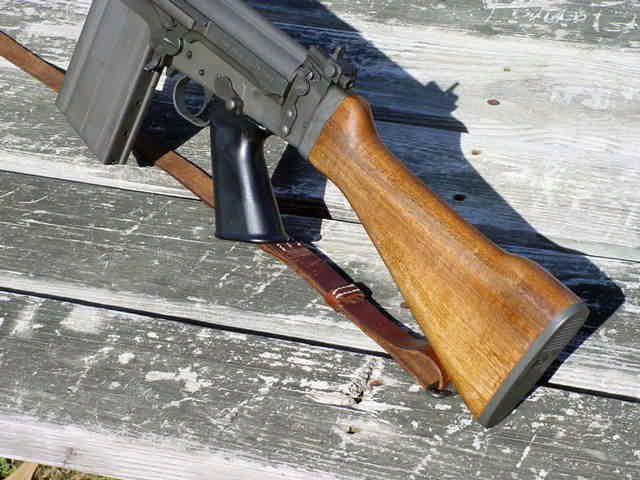 Tammy with a rifle just like Jicky's but with the original steel handguards.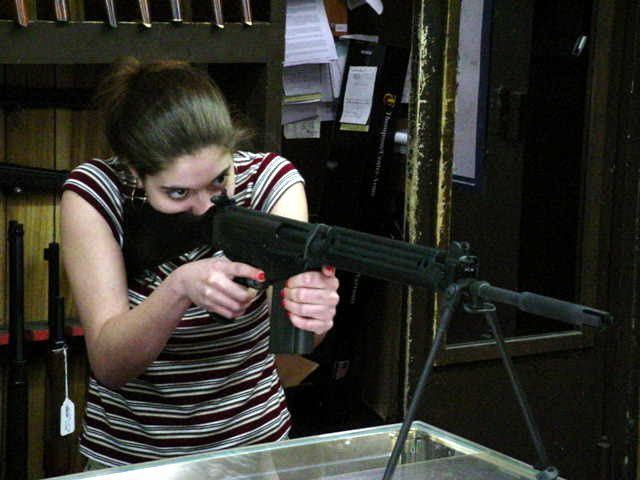 Jeep, that's a beauty of a Carbine man.