Finished painting and assembling my current build: the E.U.F. (Evil UnderFolder)
Romy barrel and Yugo UF assembly.
Rustoleum textured black spray paint preheated to 200 and then baked at 300 for one hour.
Tapco receiver flat, Tapco G2 FCG, Tapco handguard and Tapco SAW grip.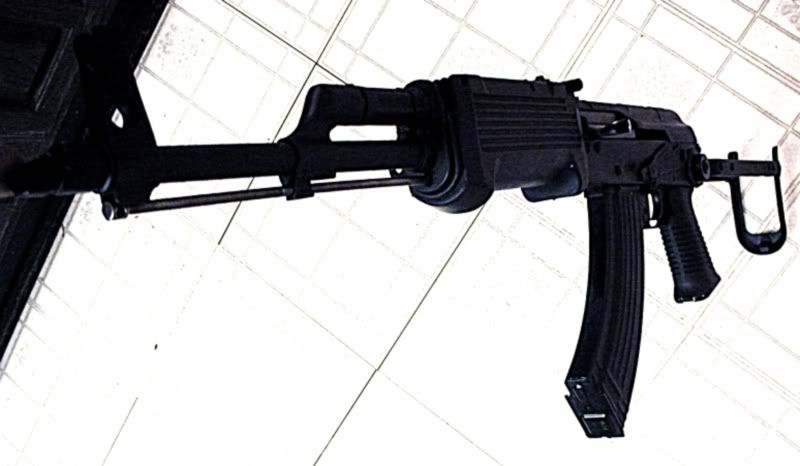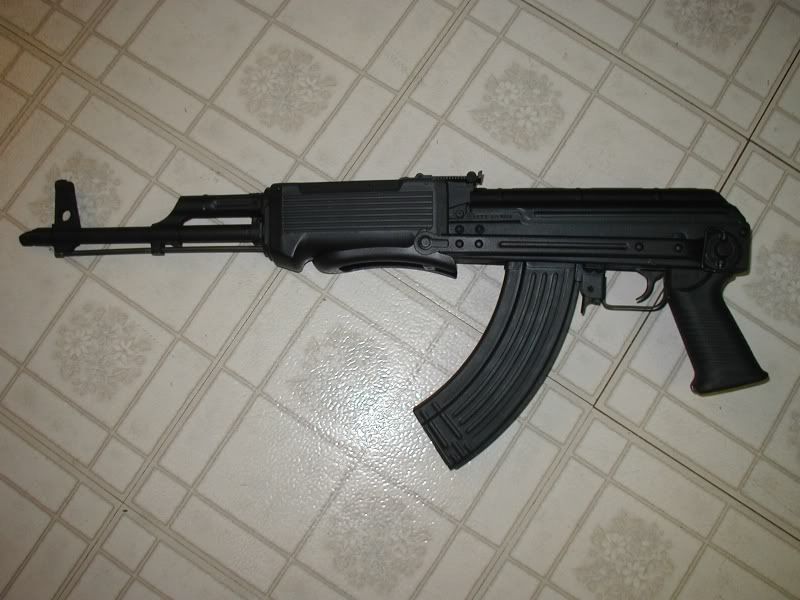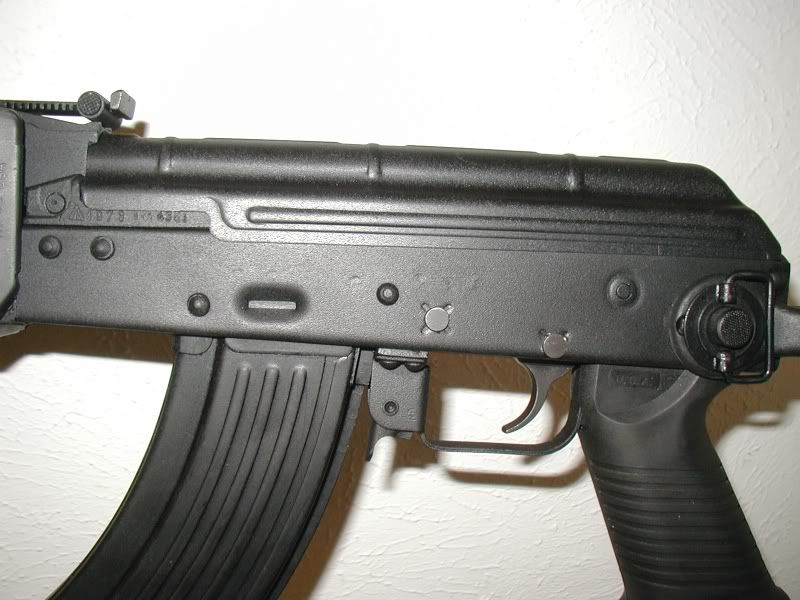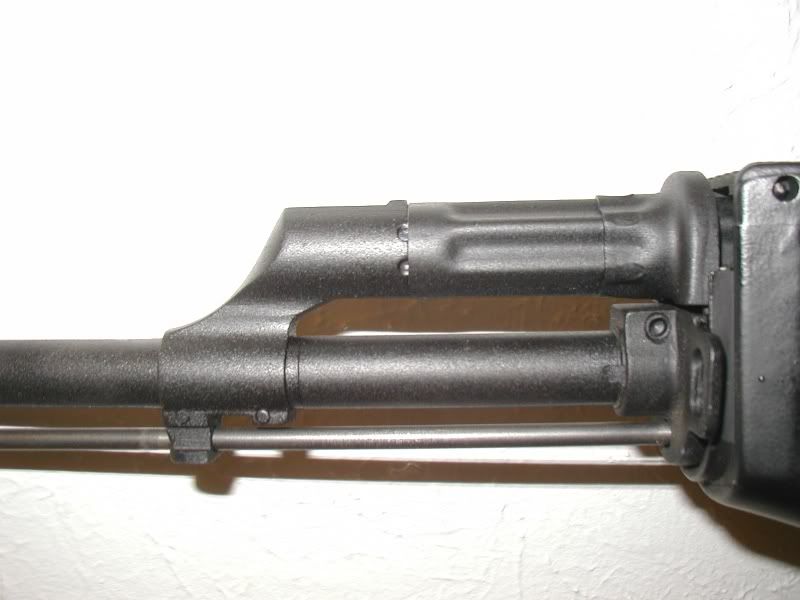 As you can see I haven't been able to slide the cleaning rod all the way in. It hangs up about .125" before it catches.