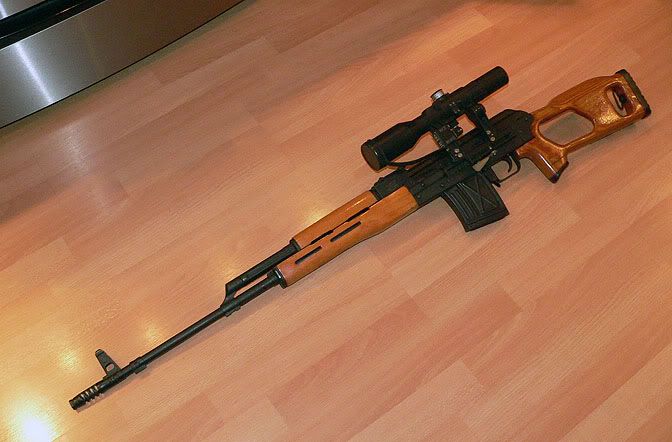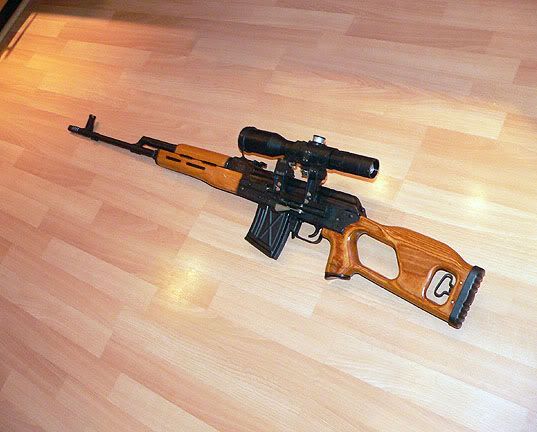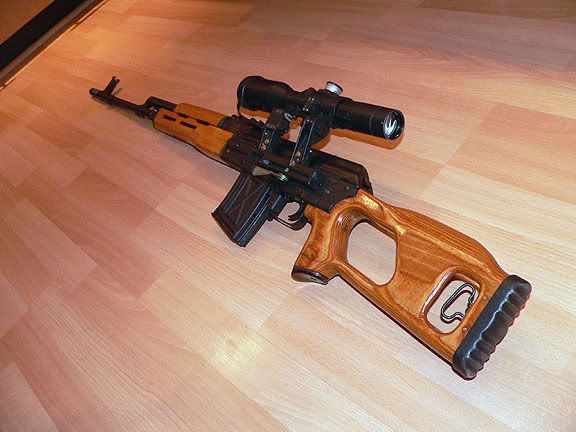 I got out to the range today, and at 100 yards I was able to place 5 rounds within 2", which I am happy with.
I was using Wolf 148 gr.
The Wood is in great condition, and the Metal/finish is awesome.
The one thing Im not happy about is the Sights are canted a bit. And the Scope Rail is canted a bit.
The Scope has the AK mount, which I dont really like, and will be trading it for the SVD mount soon.
In the end, I am VERY happy with this gun, its accurate enough for me, and Im sure I can get those groups a bit tighter after some practice with this trigger.