Built a KP a while back with a Romanian front end. Only problem was, the slots for the LHG retainer were severely canted (hence the thread title).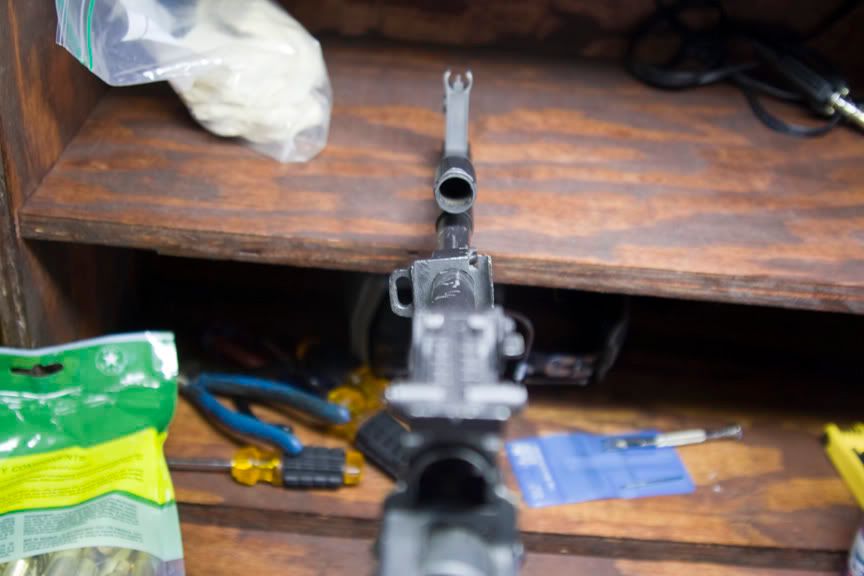 Couldn't attach the gas tube with the LHG retainer locked in place, because the ejection-port side caused interference before the gas tube was all the way down:
As a result, I couldn't attach a lower handguard. So, after chatting with Mister Troy, I decided to snag a heavy-duty cutoff wheel for my Dremel, and slowly (VERY SLOWLY) opened up the channels on both sides of the barrel.
And I can now attach a handguard, lock the retainer in place, AND attach the gas tube and lock it in place.
Wahoo. Now I can get it ready for refinishing (park and duracoat).