Well here is my $99 Romanian kit,$6 rivots and $55 Ewbanks receiver.
I got it last saturday from Scott at DPH, so far its not to bad for a $162 AK.
Well with the help of XO from www.cetmerifles.com the build has been pretty easy thus far.
I still have to install the FCG,stock and barrel, which we will be doing Saturday.
The only comment I have is the Ewbanks recevier required some fitting and the trunion holes were a tad off.
A little hit of the dremil and all is good(thus far).
Here are the pics:
Just home from the gun show ahhh!!!! my first AK build.
After pressing the barrel out, man that barrel pin was a PITA to remove.
XO showing me how to use the jig.
My friend XO from www.cetmerifles.com was my tutor for the build.
Here is the link to his build and pics of the jig I used.
www.cetmerifles.com/forum/vb/showthread.php?t=9533
Basicaly I installed the barrel just like he did.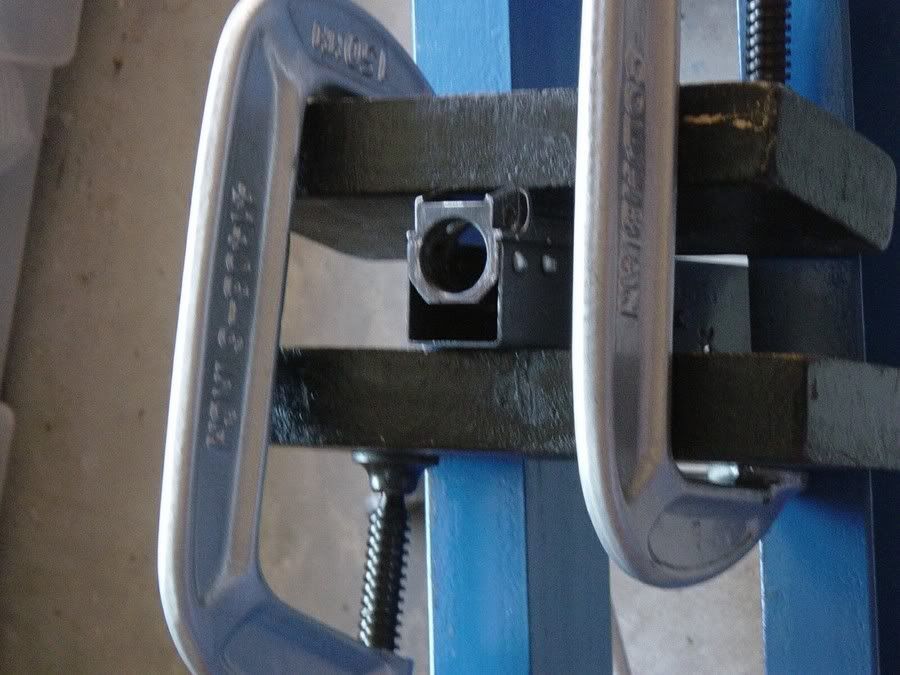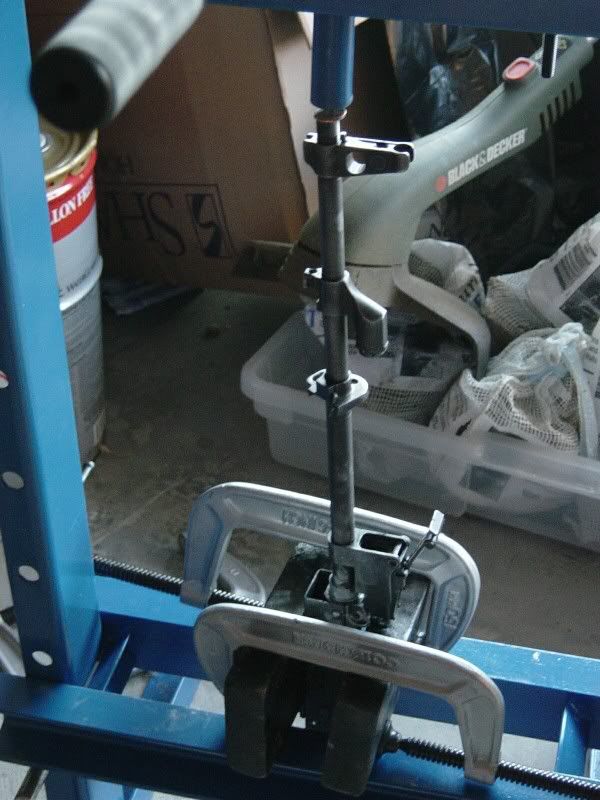 Here it is finished
I will redo the wood later.
The finish is Brownels Oxpho-Blue
I put 90 rounds downrange without a single problem. I dont know how accurate it is, but she goes bang every time I pull the trigger
What I learned from my first buid:
1. If you have a friend to guide you thru the process it saves alot of time. thanks XO
2. I will never get a receiver with pre drilled holes again, the time I spent fitting the hole I could have drilled them myself.
3.The Ewbanks reciver is fine, but I dont know why they pre drill the trunion holes.
4. Shepard hooks suck, I was finshed (minus FCG)and it took me 30 mins to get the damn FCG in.
Overal I enjoyed the project and here is the price breakdown so far:
Parts kit: $99
Receiver: $55
Rivots: $6
US FCG: $30
US pistol grip: $10
Total: $200
At this price I will be building many more, at least until the AK kits go up in price.
FREE