Originally Posted By Mustang17:
Would I be an idiot to buy one of these?

http://www.hendersondefense.com/store/pc/AK47-80-Blank-Receiver-16p362.htm

I know it would be a PITA to finish and heat treat and that I can get a complete NDS for just a little more but I like a challenge. Thoughts?
You wouldn't necessarily be an idiot for buying one of those receiver blanks, but buying an NDS receiver is way better... The NDS receivers are fully heat treated and have been in my experience a "turn-key" solution to any AK build I choose to do.
I have been using NDS receivers for a very long time and have *yet* to have one fail on me so far. None of the NDS receivers I've ever used have required any tweaking to adjust anything, I've been able to just drop the trunnions in, do the rivet work, install the barrel and other stuff and go with it
.
Here's some examples of NDS's fine receivers in use ::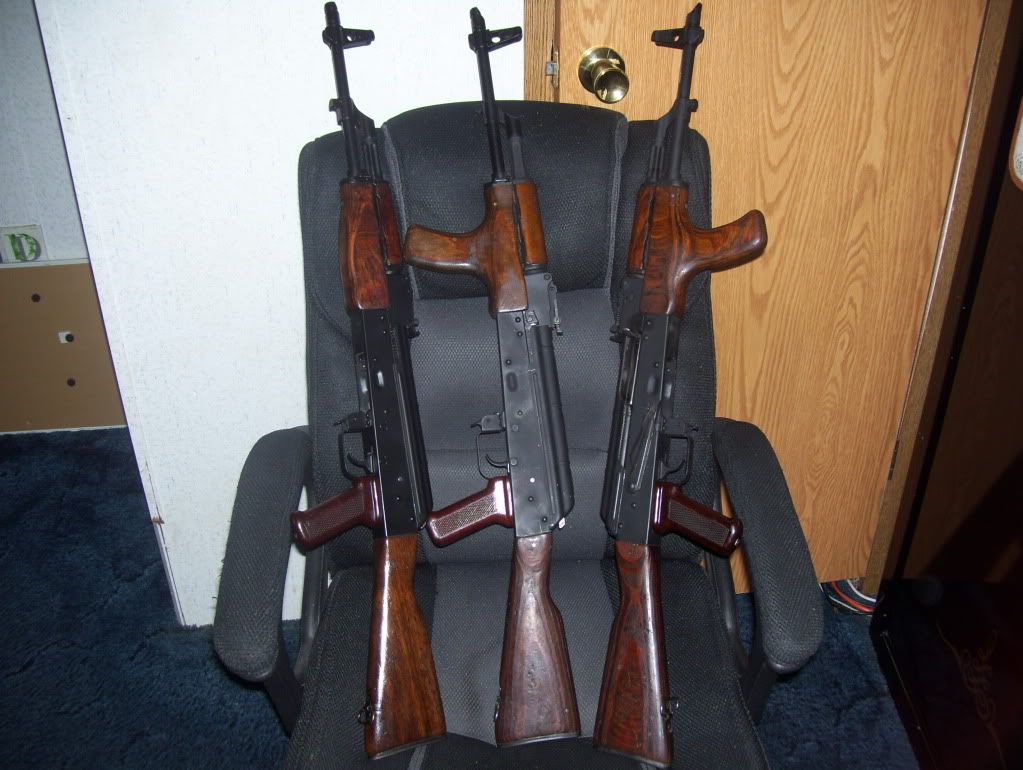 **Well, admittedly the Krinkov in the pic (above) was not built on an NDS receiver, but the other 3 AK's are
. **
NDS makes one heck of a NICE receiver... There are other receivers out there on the market, but for the money, NDS is the best