I just got my PAP back from Turbothis. http://www.mygunsnorthwest.com/index.html
He milled the receiver and trunion to fit a double stack mag, and threaded the barrel 14x1 LH threads.(ak slant comp works good. I did have to buy a pin and spring to retain the comp)
Matt did a good job on the conversion.
Tried 4 diff type of AK mags, all lock in perfect no wobble.
Problem 1: won't feed rounds
I dremeled a feed ramp into the bullet guide and got it to half ass feed rounds .
Problem 2: The PAP bolt is narrower at the front where it strips rounds from the mag.
It's made to strip from a single stack mag. With a double stack mag, it jumps over the rounds sometimes.
I'm thinking an M70 bolt may be the key.
Tried one at a local gunshop. Might fit if I dremel down the bullet guide a bit.
Ordered an M70 bolt .Back to testing once it arrives.
I also got an M70 wood stock from IWD.( from the wood pile) Fits fine, even with the angled receiver.
M70 pistol grip fits good also.
Magwell opened up
With wood stock and grip (Beechwood from IWD)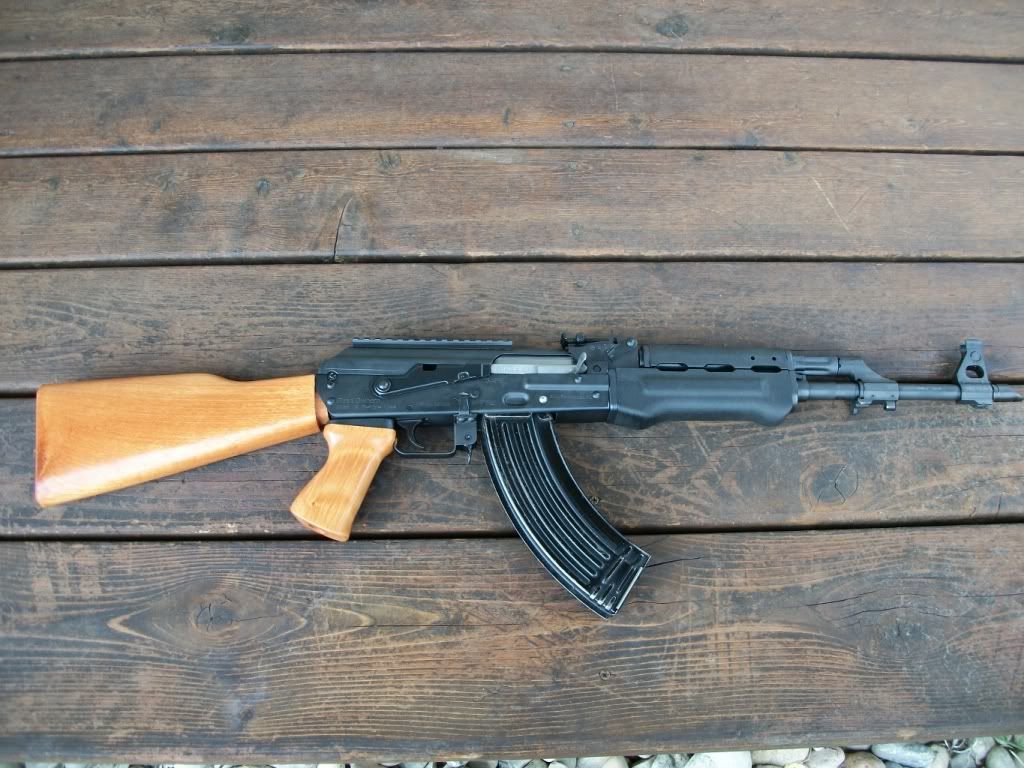 With wood stock and original Yugo m70 grip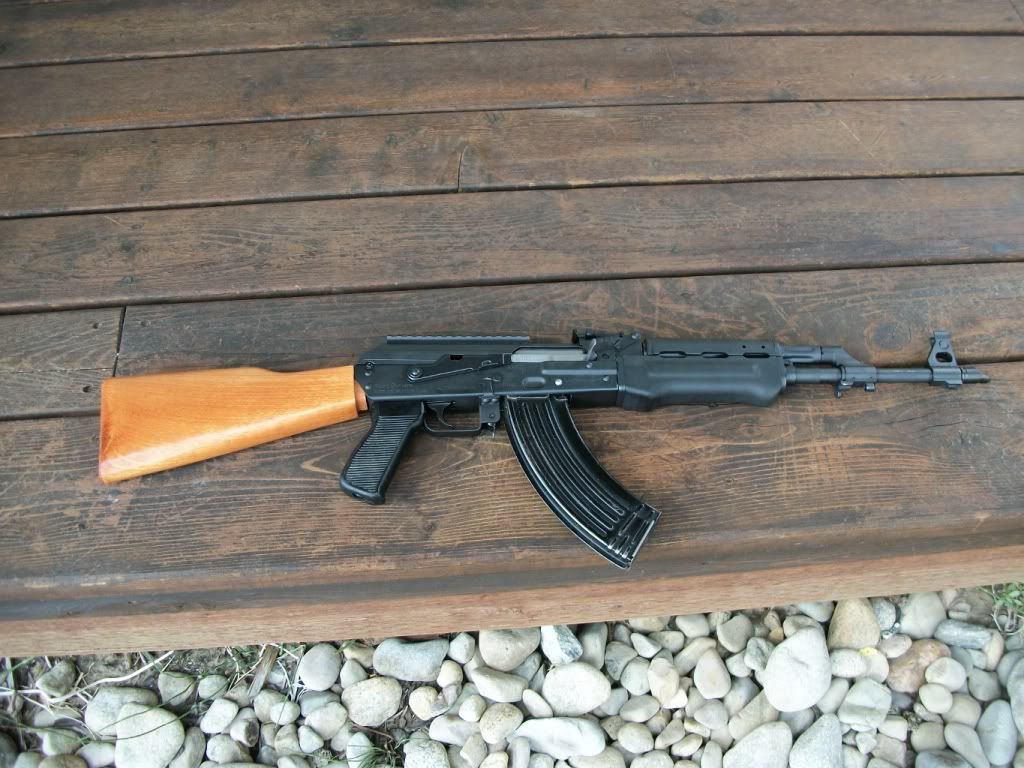 Threaded barrel with slant comp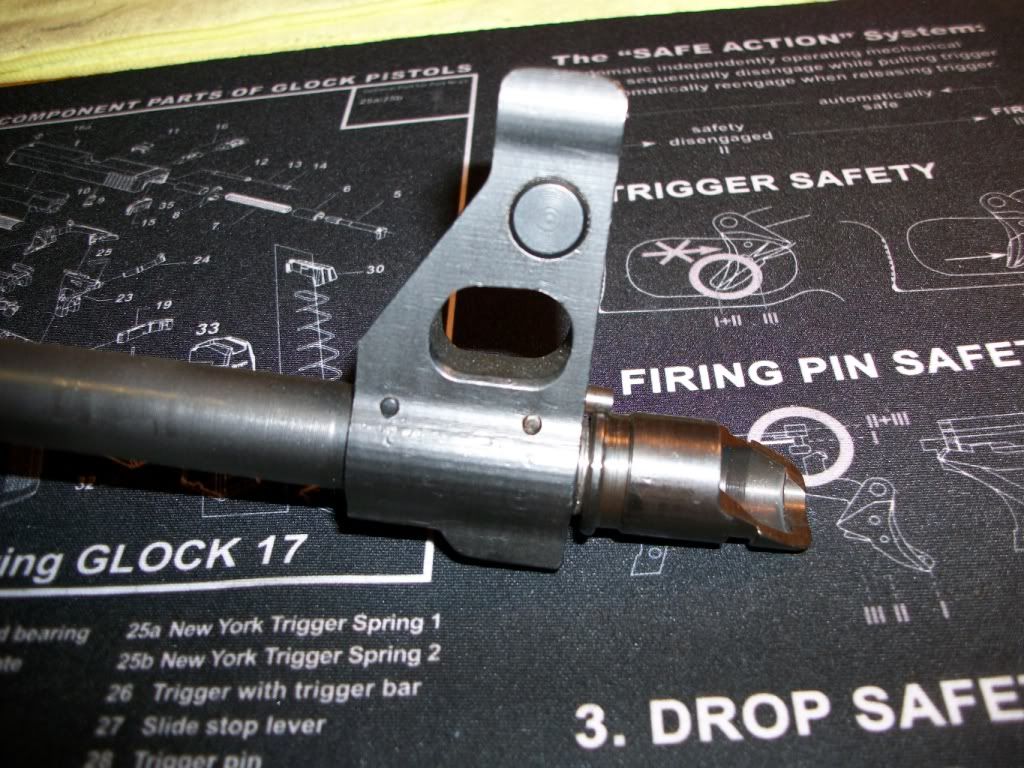 No stock