The cans will tell you alot about it's contents. A typical Russian 7.62x54R, 70's era can looks like this........
But, it's NOT all the same though (and I'm not saying that they are all Russian)...........
A better look at the 7.62x39 can and the 5.45x39 can from the above photo.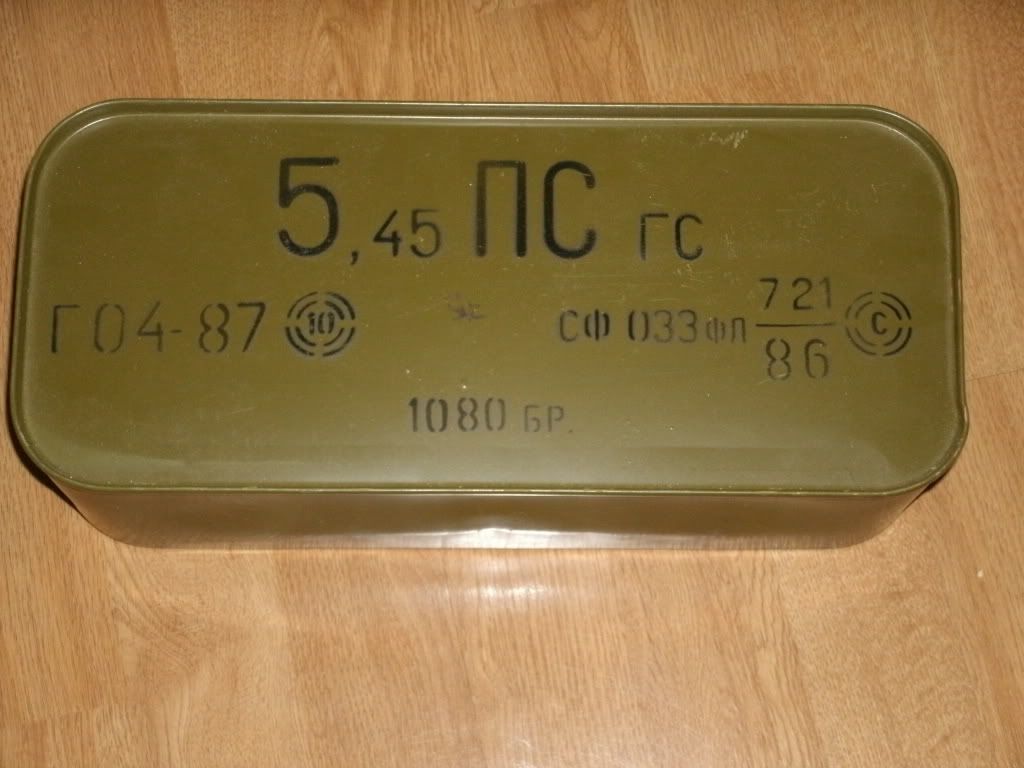 So......about the original question.
A: The total count of the ammo will depend on the inner packing method that was used. Sometimes just paper was used to wrap the ammo and sometimes the ammo was placed w/in cardboard boxes within the spam can.
At the price you paid I'd suspect that you have 7.62x54R.
Aloha, Mark
PS......more info (the can in the video is Bulgarian).........
http://www.youtube.com/watch?v=7ph2nf-dcno
.