www.TNVC.com

HUGE SALE ON ALL SPUHR MOUNTS AND ACCESSORIES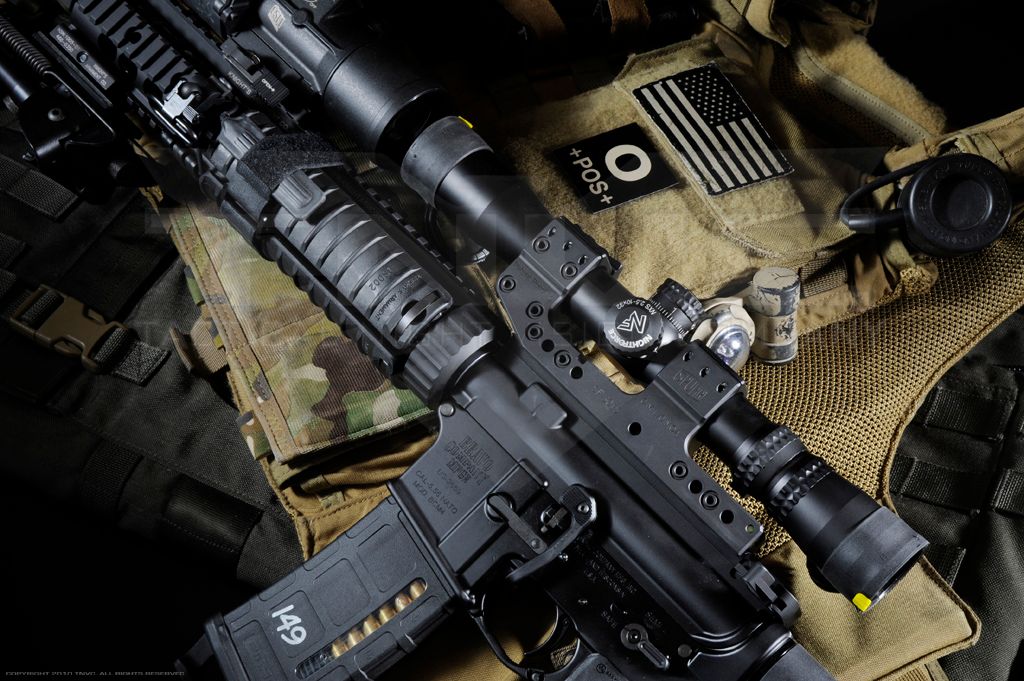 Spuhr is a weapon accessory manufacturer in Sweden, dedicated to designing and building innovative and specialized mounting solutions for military and law enforcement. Owner and lead engineer, Hakan Spuhr develops some of the most high quality gear available in the tactical industry. Parts are machined and finished with extreme precision for unmatched quality and reliability and are currently being used by top NATO special operations units around the world. We have been importing and selling Spuhr's incredible products for a couple years and couldn't be happier with the quality and functionality. They are unlike anything we have ever seen when it comes to optic mounts.
Spuhr's Patent Pending Ideal Scope Mount System (ISMS) is one the most innovative and functional mounts available and TNVC is proud to be the U.S. Distributor. Everything about this system has been carefully designed and well thought-out. The ISMS is a one-piece unit with thick, sturdy rings for use on heavy caliber weapons. It features the lowest-profile rings of any mount because of the innovative 45 degree cut instead of horizontal cuts found in legacy rings. This allows the screws to be completely captured within the "footprint" of the rings, providing less snag hazard and more direct access to scope turrets. A built-in, rear-facing bubble level aids the shooter in keeping his rifle level. The rings also feature a 45 degree diagonal cut with threaded holes for mounting accessories such as rails for back-up red dot sights.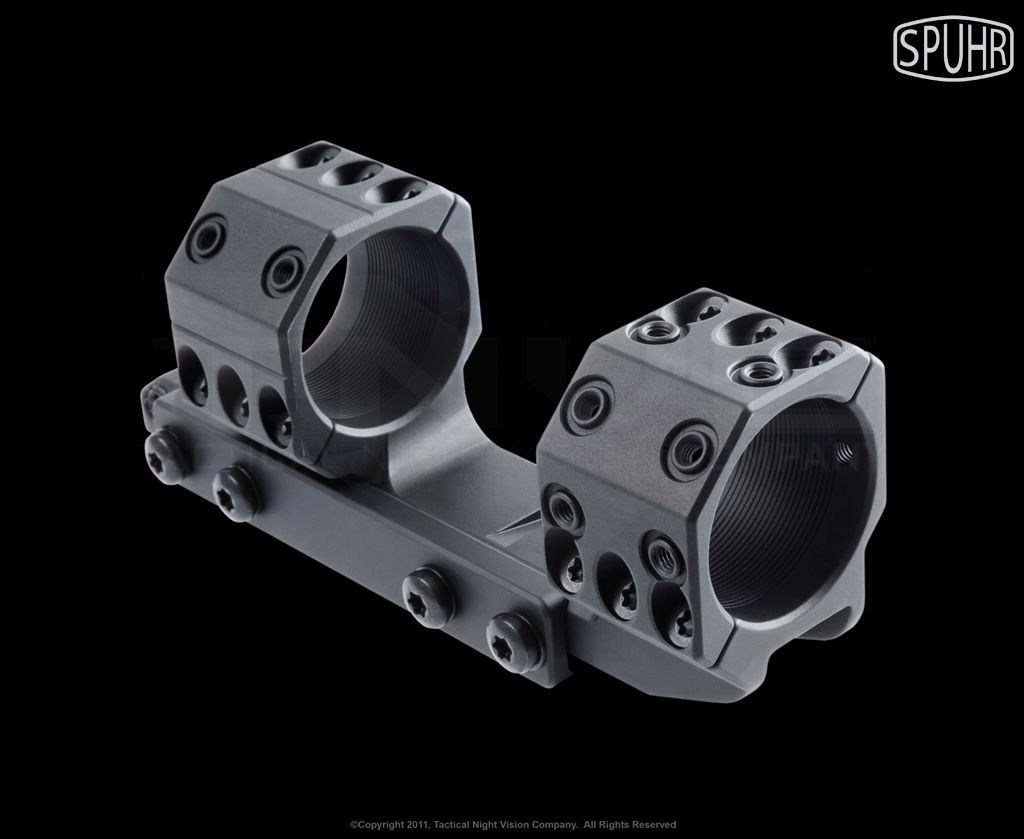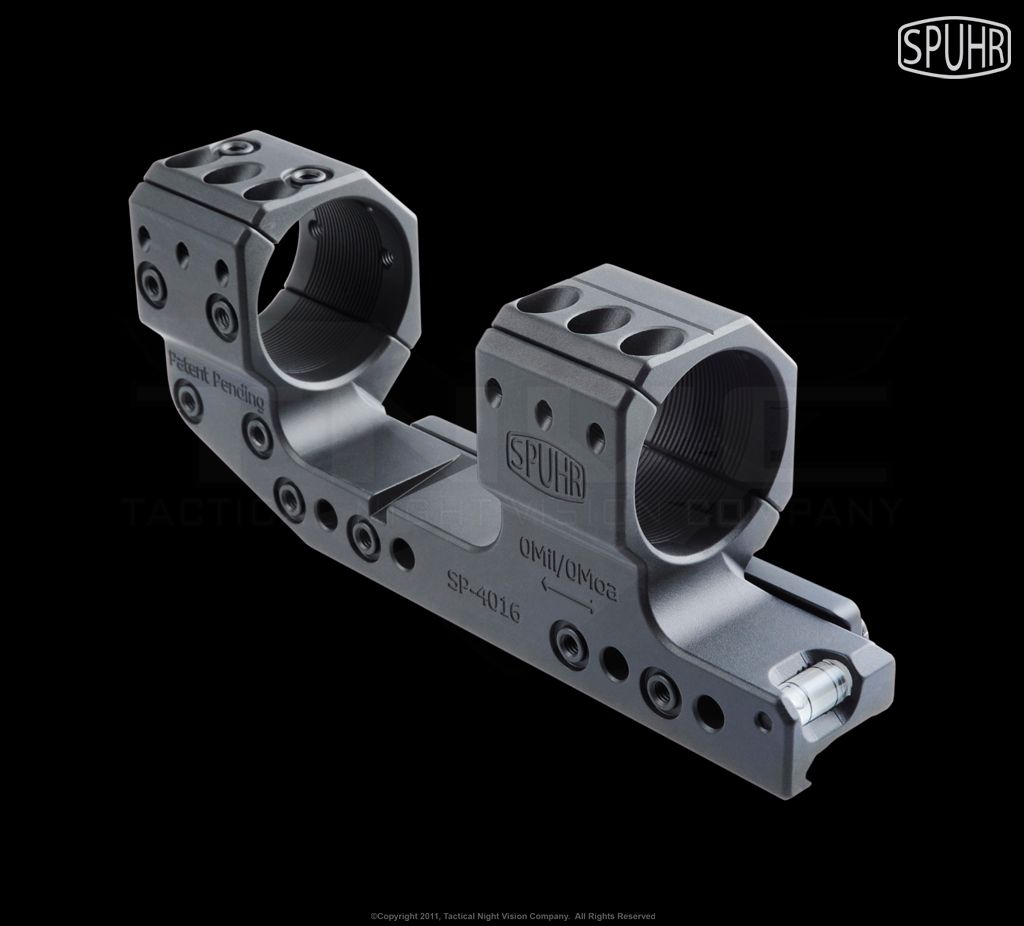 The Spuhr Ideal Scope Mount System is the mount we have been waiting for. Everything about it has been thoroughly resolved and refined with input from end users in the field. It represents a very elegant solution that solves several problems at once. The design, material, build-quality, and finish are top notch. Added together with the effectiveness of the design, the ISMS is truly the ultimate scope mount on the market. Its thick, sturdy rings keep the scope from being damaged from flex due to heavy recoil. The low profile design provides uninterrupted line of sight and access to scope turrets. The bubble wedge helps with positioning. Even the mounting of the scope is made easier due to innovative Scope Level Gauge included in the package. Normally, we would not recommend dismounting a sniper scope. But, in this case, it is worth it to upgrade to the Spuhr ISMS.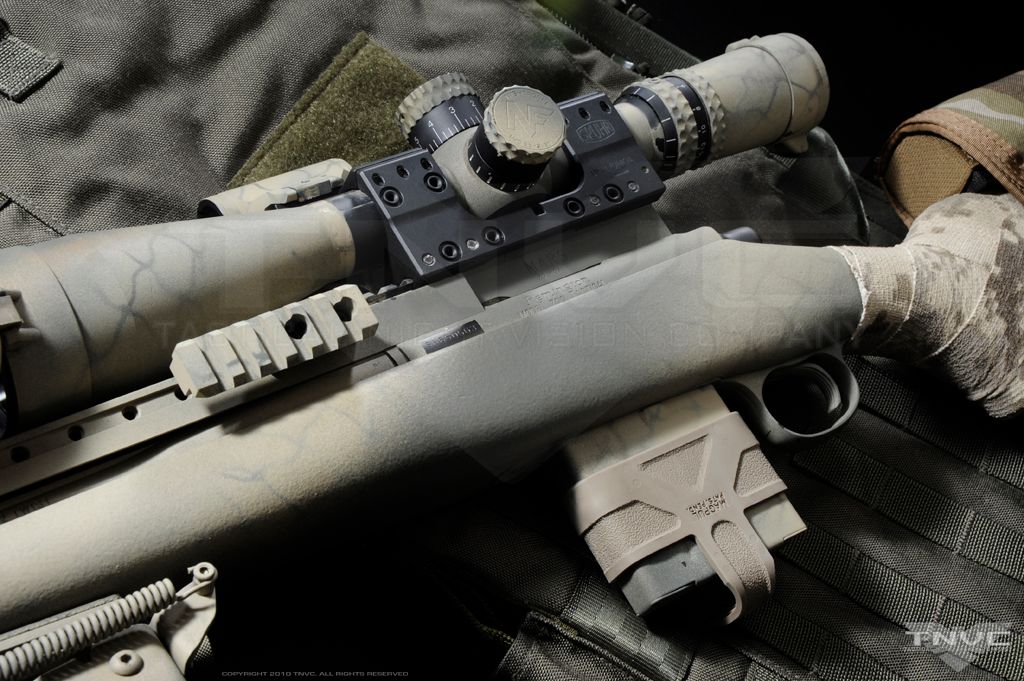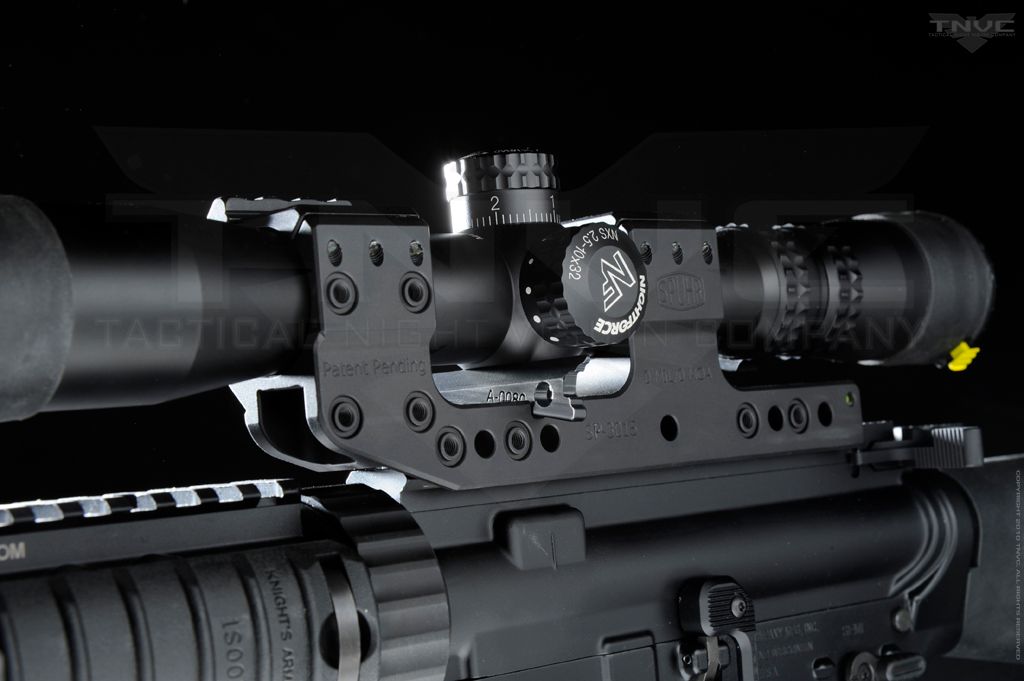 Spuhr ISMS Mounts are available for M1913 Rail, Sako TRG Dovetail, AI Dovetail, and Sauer Dovetail.
M1913 Versions are available in 30mm and 34mm rings, 1.18" or 1.46" height, 0, 20.6, 44.4 MOA, and either straight or cantilever versions.
Straight Models: $395
Cantilever Models: $425
Spuhr ISMS 30mm M1913
Spuhr ISMS 34mm M1913
Spuhr ISMS M1913 Cantilever
Spuhr ISMS AI Models
Spuhr ISMS Sako TRG Models
Spuhr ISMS Sauer Models
Originally Posted By LVdubbin:
Do you have any SP-3616 mounts in stock?
Think so...give teddy at tnvc dot com he can check for sure.
Thank you!
Vic