Originally Posted By Shadow4Golf:
Your Scrapivore fits in the Mashed Cat sheath with the cord wrap? Tell me more!!
It doesn't snap in all the way but it is secure enough for my needs
Protech Bronze Splash Godson. Not for the Tactical crowd...
Originally Posted By david0731:
Very nice
x2!
Originally Posted By PWACommando:
What are these beautiful beasts?
Custom made by ar15.com's very own muddawggin. Highly recommend his work!
My EDC for the last few months. Crawford Hangnail.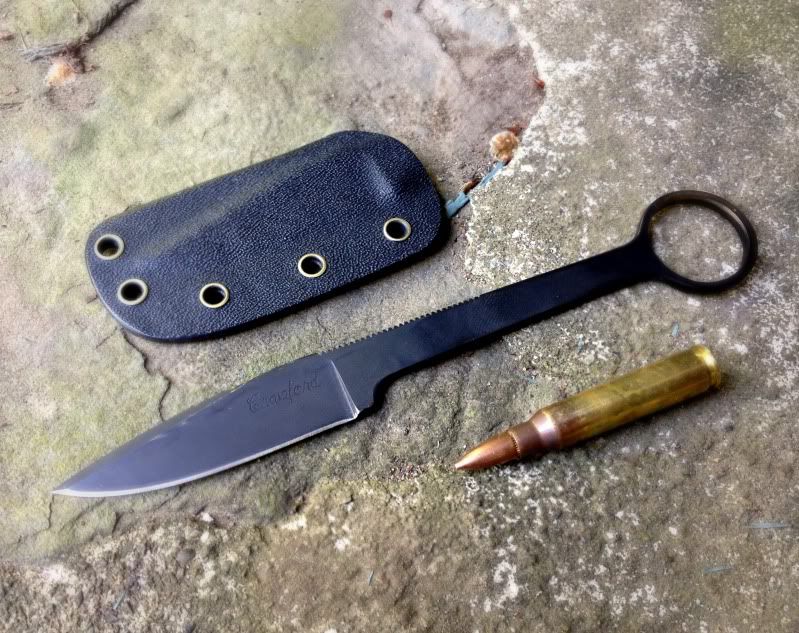 .223 for size comparison. Love this little knife!
Becker BK2: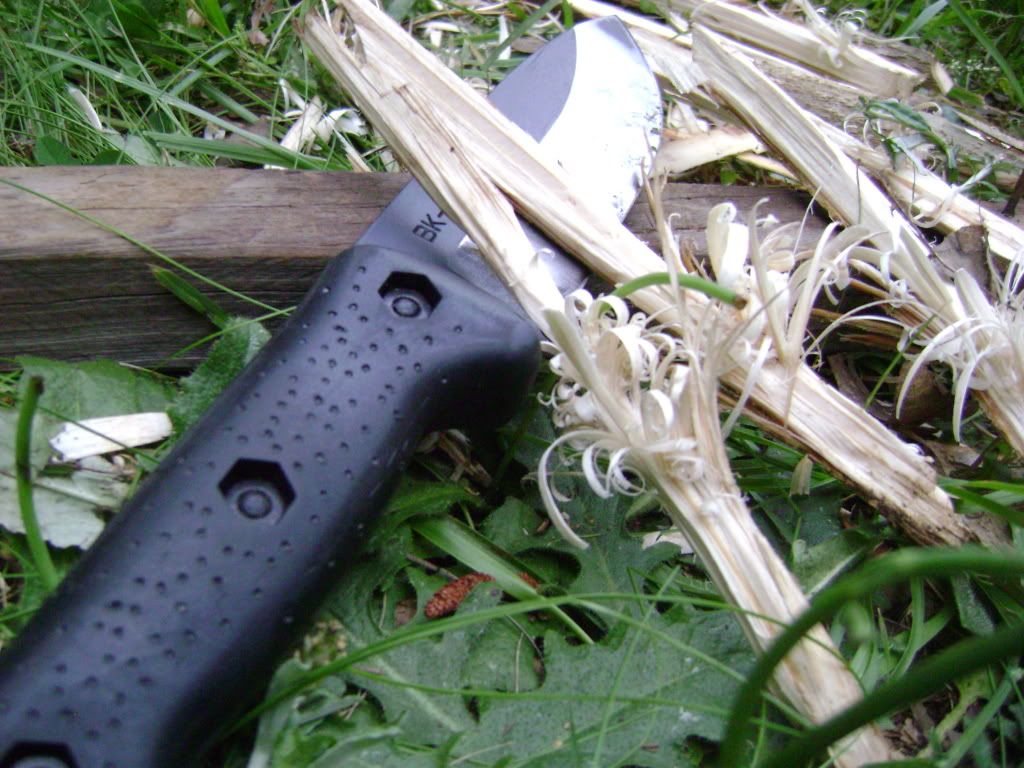 For some reason I can't get this knife as sharp as I like, but man does it chop, split, and make fuzz sticks!
Here is some of mine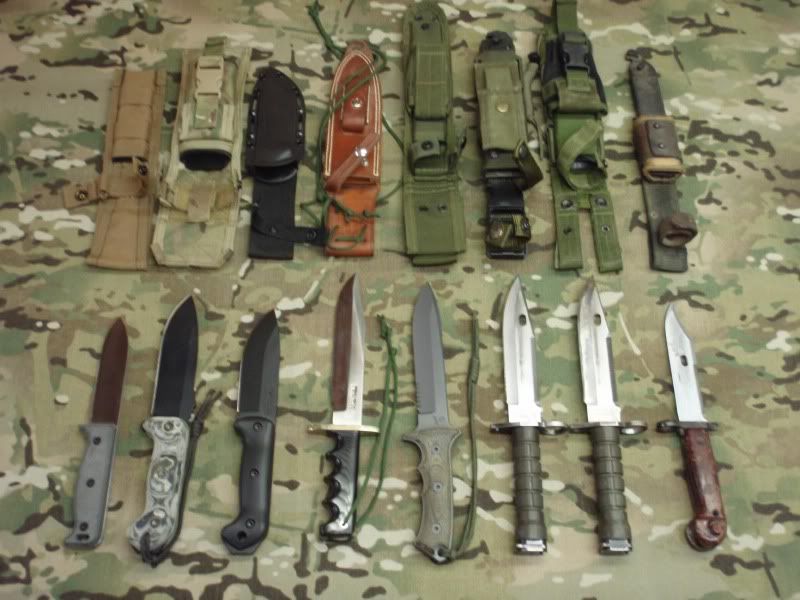 Fixed blades left to right:
OKC Blackbird SK5
Doug Ritter RSK MK2Perseverance
Ka Bar BK2 Becker Companion
Randall Model 14 Attack
Chris Reeve Yarborough
Phrobis III M9 (1st Gen Chevron)
Phrobis III M9 (3rd Gen Pat. Pend)
AKM Type I
Folder blades left to right:
Benchmade #3550 Mel Pardue (auto)
Paragon ATKO 2T (auto)
Heckler & Koch (Benchmade) Pardue #14750BX-704 (auto)
OX Forge BLK (auto)
Gerber Applegate Fairbairn Combat Folder #45780
I've posted these before but not in a knives thread. Hattori big fighter and Randall #2.
i started taking a few phone pics this evening... still missing one or two...
My latest purchase...
Tom McGinnis Damascus longhunter, with bone handle. God it feels good in the hand...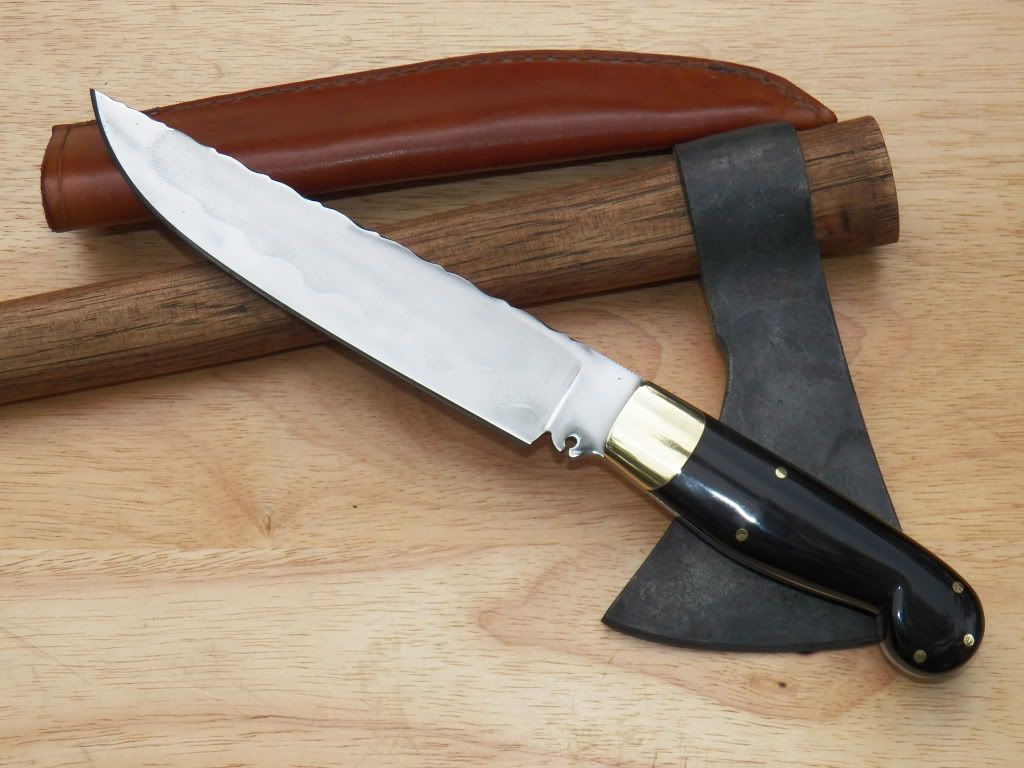 The throwing hawk I picked up last year from Mike Beathe at a Mountain Man Rendezvous.
Beautiful knife, but, that sure as hell is a horn handle. LOL
Nice hawk too.
Kershaw-leak
Benchmade-Nimravious
victorinox-Soldier knife
Emerson-CQC7BW (NEWEST AND EDC) I love this knife
I forgot to add my NCO SHIN-GUNTO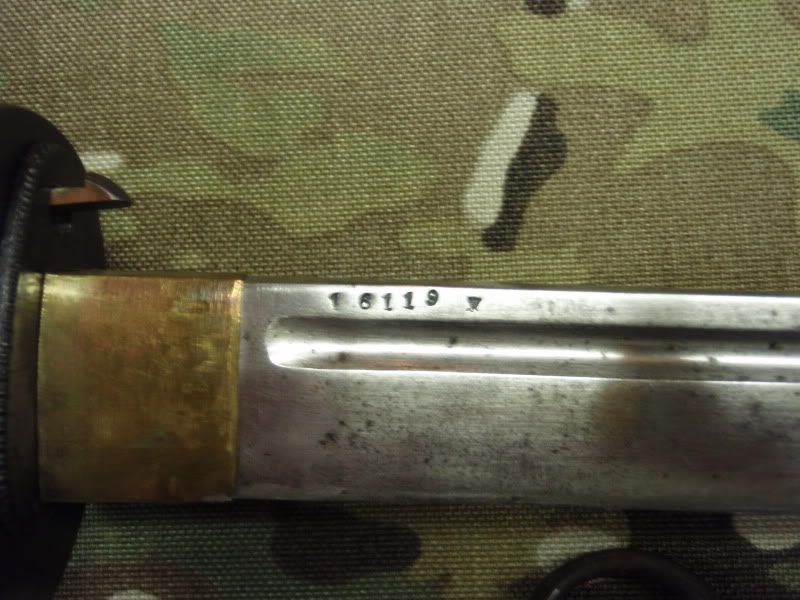 Which one is that one in the bottom pic?
Some crappy pics of a cool knife
Just a cheap one with nice design.
http://www.youtube.com/watch?v=E0lbWbzQx24
My favorite folder of all time. Buck Vantage Force Pro. Bos treated S30V is unreal.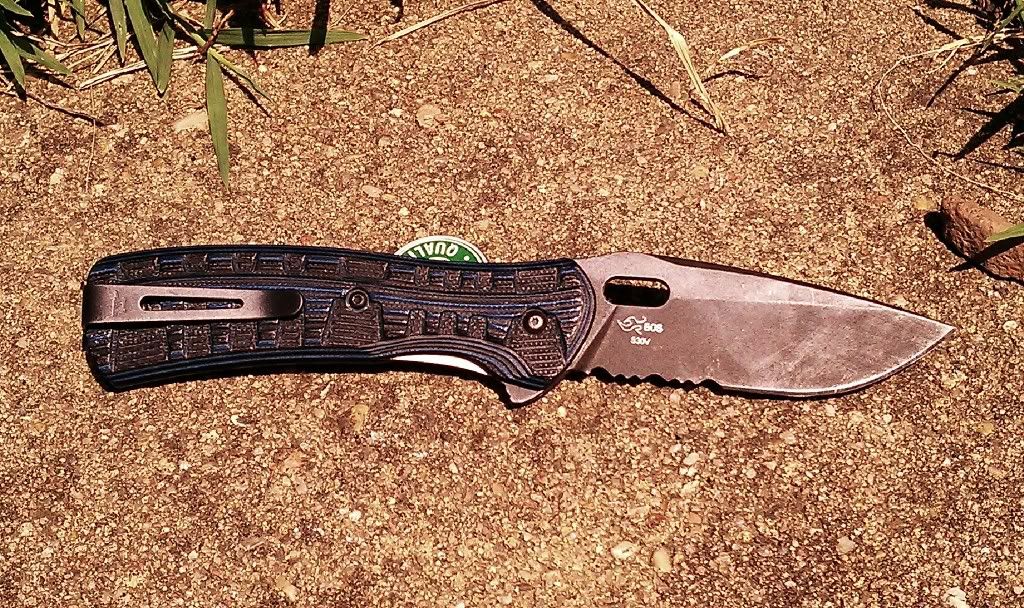 Due to breakage of others, this is currently my only fixed blade. You can't tell by the finish on the blade, but take a look at the spine. I snapped a KaBar with a fourth as much batoning as this knife has seen. I despise it. I try to kill it but it won't die. You can kind of see in the picture where I had to reverse baton it from a mutant wood knot. That didn't even kill the blade and all batoning with this is done with an axe head! The only thing that's gotten beaten up is I was hitting it so hard one of the grip screws literally shot out. Fucking M-Tech. Once I get my custom made I'm going to break it even if I have to use a torch in the process.