Alrighty, here it is!!
As I been hinting at, I am offering a VERY special NV package at an awesome price. Many of you have asked for a Gen 2 unit that can bridge the gap between a high $$ Gen 3 unit. Most wanted more resolution, optical quality and a lighter weight package versus the D-300. This week I have received in VERY limited quantities; Gen 2 Super High Performance (SHP) tubes from Germany. What is so special about these units is the resolution and photo response versus the normal Gen 2 units and the tubes are now buiilt around an authentic Insight Technology Mil-Spec Multi Use Monocular (MUM) body housing! You can see by the pics below just how good the resolution looks in these units with the MUM glass helping out a great deal as well. Also, each and every unit comes with a data sheet as well!!
Due to the Christmas holidays, I have decided to offer my ARFCOM customers a big package ready to bolt on your AR or head with no added purchases. Here is what is included with each unit.
MUM Gen 2 SHP
Data Sheet
Mil-Spec Head Gear
Head Mount Adapter (J-Arm)
Brow Pads
Mil-Spec Weapon Mount
Demist Shield
Sac Lens
AA and 3V batteries with Adapter (MUM can use either)
Owners Manual
Lens Cleaning Paper
Soft Case
Carry Strap
FULL Bumper to Bumper One Year Warranty
As everyone can see, I have tried to make a COMPLETE package to get everyone up and running as soon as your gear arrives. The special price for this package is $2330.00 SHIPPED GROUND CONUS. No CC fee, no other fee's, etc! Due to the specs of the tubes, no units can be exported period, CONUS SALES ONLY! You will not find a more cost effective package with this performance at this price anywhere!
As an added bonus I have also decided to offer two of my best NV accessories, the
Fixed Beam IR Torch
and
MUM Uni-Adapter
(to attach to your day scope), your choice at a VERY special price of $100.00 each! (Reg. price at $149 and $179) This special price is only offered with the purchase of the Gen 2 MUM package above.
Of course what is the good of getting NV gear and cannot see how it looks at night!!!
Listed below, I have snapped some pics last night of the new MUM Gen 2 SHP unit. I have also snapped some pics of the D-300 Gen 2+ system to show the comparison. Keep in mind last night the moon was 3/4. I took the pics late as the moon was behind me, low in the sky. The biggest difference you see with the Gen SHP MUM is the resolution. The biggest difference you will see with a high dollar Gen 3 system is during very dark conditions of course the Gen 3 units Photo response and Signal to Noise are much higher. This is why any of the Gen 2 units love the use of da torch IR illuminators. I HIGHLY recommend the use of da torch with all Gen 2 units.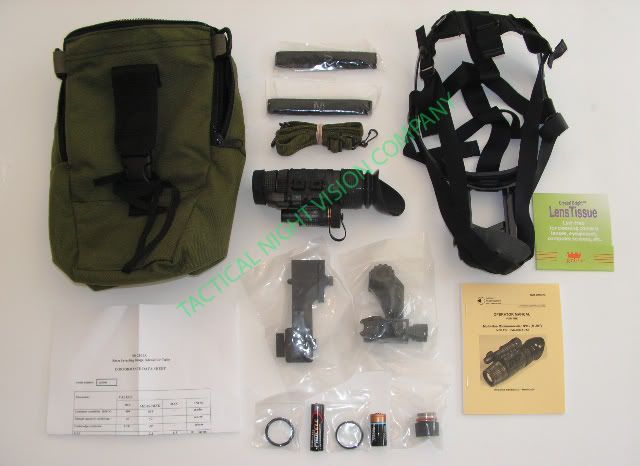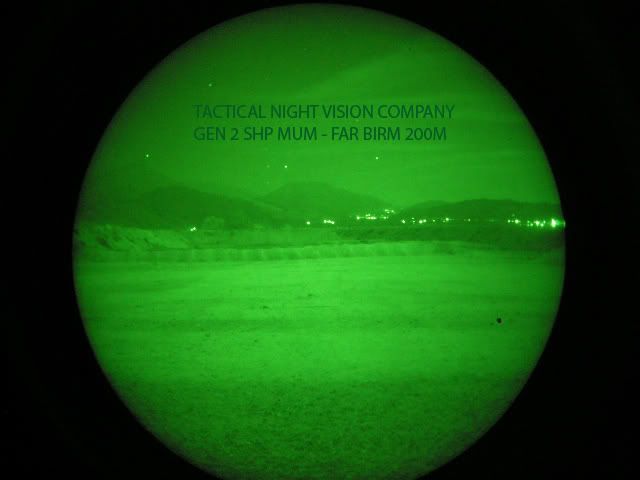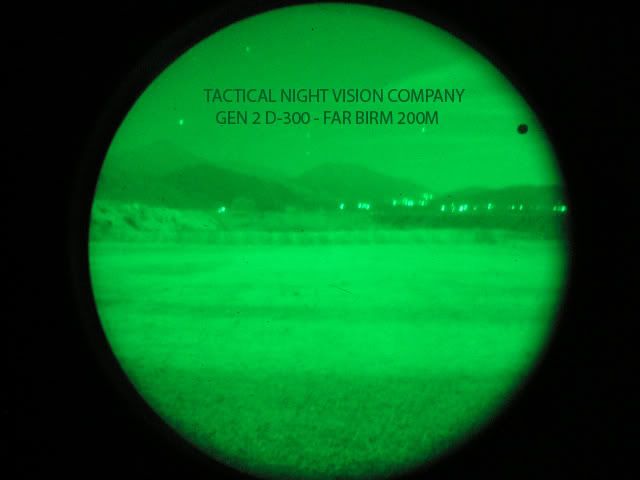 Depicted here is a MUM with an optional QD knob mount at $204.00 along with a 3X Mil-Spec Lens and adapter at $499.00.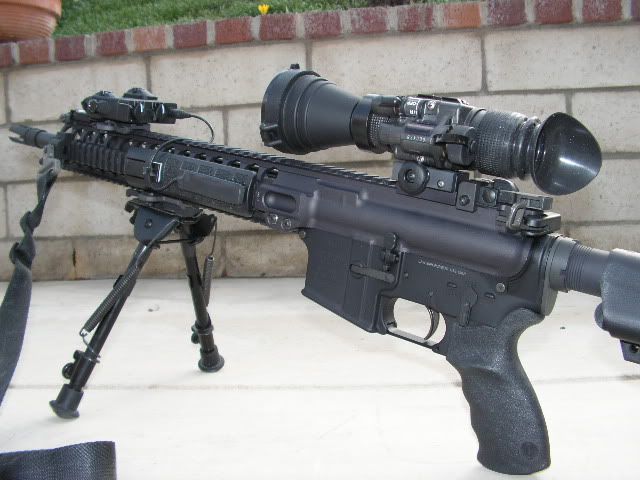 Enjoy the pics and I hope this package can get some of you into the world of higher end NV without breaking the bank! As stated, I only have a LIMITED number of these units and I do not think I will have many left (if any) by Christmas. I am VERY impressed with the tubes in these units and I think you will too! Thank you all!
Vic Di Cosola
Tactical Night Vision Company
Eliminating our adversaries 940 nanometers at a time!