I called the boys at CMMG about a 7.3'' pistol upper with a YHM lightweight handguard and a chrome bore. 4 days later........
I added the Noveske KFH.
My Bushmaster AR pistol.
While pic'ing some others I gave this one a shot:
[description in an active thread]
Just put this one together. The build consists of:
Model 1 upper half with Krink brake(thanks wulf50guy!)
Superior Arms lower receiver with a custom 7th CAV logo
Eotech 552
Excuse the crappy background.

Cloud Mt Armory Lower
DPMS Lower Parts kit
CMMG 10.5" upper receiver(got it complete with whatever bolt/carrier/charging handle they use)
CAR buffer, spring and tube
Colt Carry Handle
Shoots great, handles everything I've put through it so far, loves Wolf
Here is mine I am also in the process of working on another build. This is a Oly upper with 7.5" barrel, with a short (2") fake can screwed on. Lower is from Spikes tactical and the upper was cut down by spike
some pics we took of a gun at work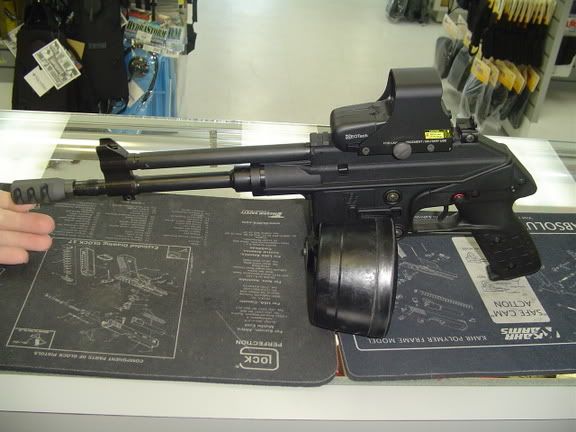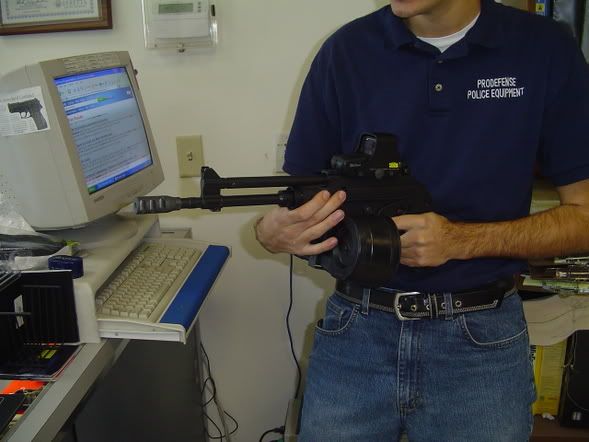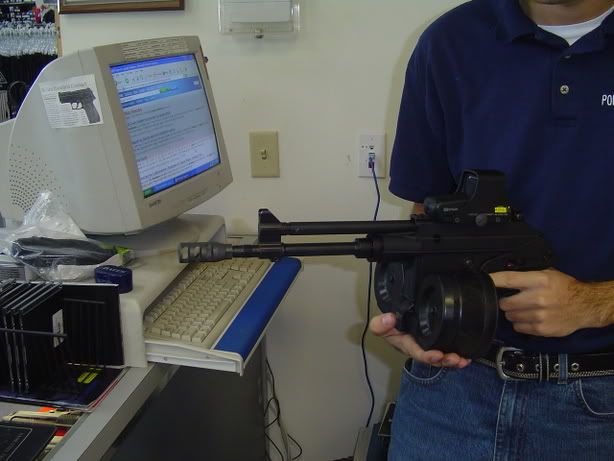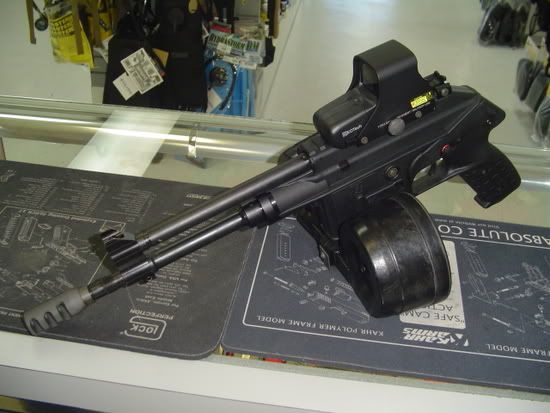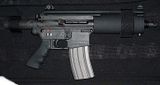 my normal yet still fun loud and obnoxious 21s in her blackhawk bag that will soon be accompanied by a Ak Krinkov Pistol once i finish paying it off hehehe
Here's my rig. OA93 AOW with Hakko MkIII sight, HK mags, Surefire G2, & CQB Solutions sling.
Here is mine I just completed.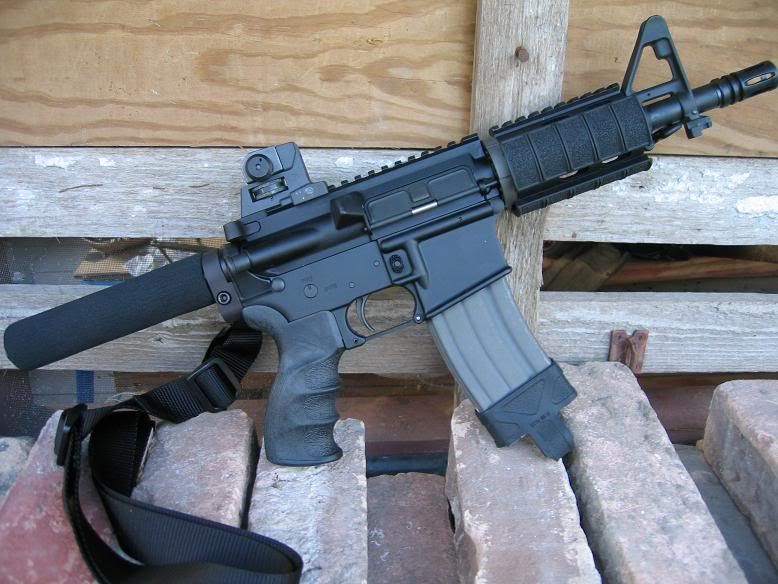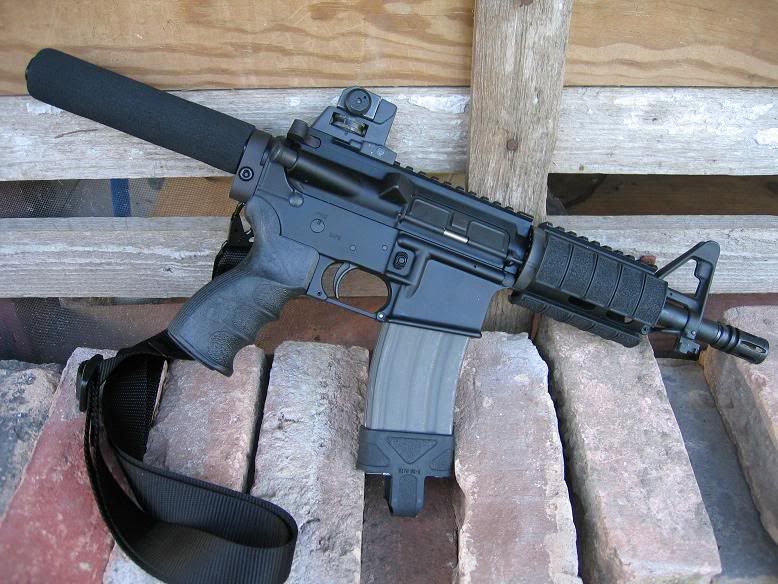 model1 7.5 upper
yhm 4.5 freefloat
cut carry handle refinished in moly-resin
doublestar lower
bushmaster lpk
first samco g27 grip
ace buffer tube
some weird looking buffer
magpul xt panels
bfg udc sling
Heres mine on the bottem..
Colt Carbine 9mm Lower, Colt Mag Block, Colt SP1 Upper, Colt cut down 16" barrel to 8" A2 FH Installed, DPMS 6 pos stock, YHM RAS, KAC Vertical grip, Aimpoint Copy Reddot, Colt bolt as well, Diemaco CH. Not bad for under 2K CND...
I plan to mount a Krink FH and my front sight should be here soon.
Just a crappy picture of my little friend. I'll try to get a better pic.
Here's my pistol,9mm upper.
RRA CAR A4 upper cut to 10.5 by adco, gas hole widened, YHM forearm installed, Troy Medeival Brake.
RRA compelte pistol lower with match trigger.
Ace buffer kit
Eoetch 512F on YHM riser with YHM buis.
FS G27 Grip, Magpul ladders panels are what I settled on for front, along with the TDI bipod.
Gratuitous Beta Pics: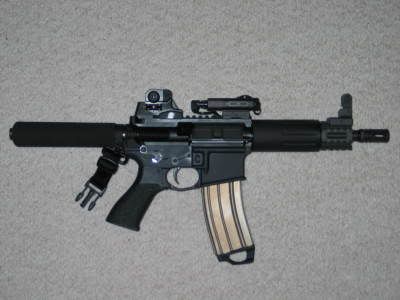 Griz Pistol Receiver
10.5 Chrome Lined Barrel
UPDATE:
first pistol build. is there a cap that goes over the front of the handguard to make the gun a little more aesthetically pleasing?
My latest build. Still would like to put on a shorter buffer tube and a flip up sight and holographic sight.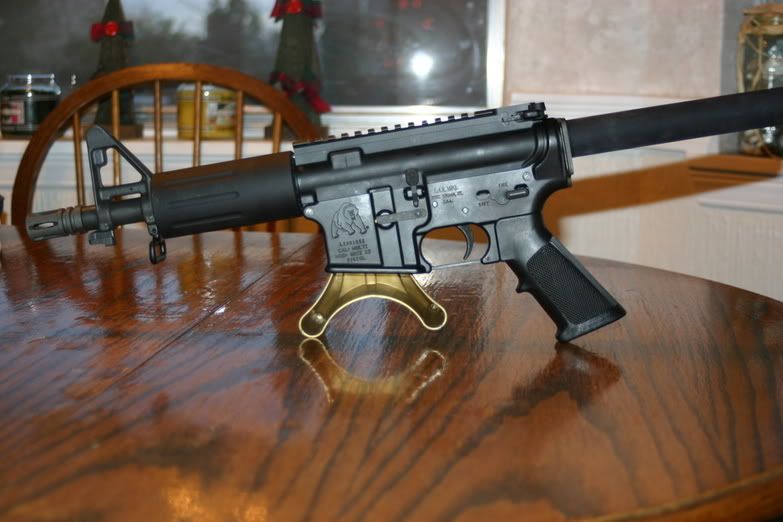 my bushmaster