Hello There,
Welcome to AR15.com guys. Thought id start a photo thread to give people an idea of what you guys have been turning out. Gonna post up pics of two of my GTO/Core15 rifles. Throw up some info of each respective rifle and the features on each.
Jesse James
Okay,
I live in Florida and love to support local weapon manufactuers and builders by purchasing and beating the crap out of their products. There are many great AR15 industry partners out there and I consider each to be unique in their own ways. In other words, im an equal opportunity gun guy, Jesse James loves everyone, almost anyway. In my opinion the Core15/GTO lower and upper build quality is excellent. Both are made on site at GTO Ocala,FL. The design process for both was carefully thought out and fixed where needed to adapt to the consumer market. Features on the machined pieces I own are as follows:

1. All tolerances were tightened up where it counts.
2. Upper to lower fit is by far the tightest ive seen in the many AR15 lowers I own.
3. All corners and operating surfaces have been chamfered to maintain coating surfaces from dents and dings.
4. Hammer landing wall has been beefed up to prevent cracking from dry fires.
5. Bullet pictograms are machined into the lowers right and left sides.
6. Wide feed ramps were cut for the mag well. The magwell tollerance has limited slop and accepts all mags with ease.
7. Chevron relief cuts were added to the front of the outer magwell.
8. Etc.

Other upgrades and changes are constantly being made through customer feedback. Unlike most manufactures, which purchase lowers offsite, it feels good to provide feed back and see results asap. Seeing the GTO/Core15 lower improve through generation changes has been very interesting to say the least. Custom lowers and left hand magwell designs can and have been provided onsite (See Tink Lower). These designs are machined into the lower for that one off or limited edition feeling. Whether it be a gas gun or a piston gun, GTO produces both. For a piston kit GTO has partnered with Adams Arms, nuff said. Items are fairly priced and allow the local guy to purchase a base gun to be upgraded later. What I like most about the guns is they are unique and different. All employees are very pleasant and are willing to listen to both positive and negative feedback. Bottom line, Id rather drink the micro brews than shop the major walmarts of the gun world to have a piece of mind knowing where my money goes. The AR15 market is a wide and diverse one. For a company just starting to get on their feet, I believe GTO is off to a great start. Big welcome to AR15.com CORE15/GTO Guns, keep up the great work guys. Now for the pics!

Regards,
Jesse James
Here is the Green Gas Gun (Environmental Freindly Gator Gun). PWS welded brake, 14.5" profile Bbl, Magpul plastic, M16 bolt, Aimpoint relic and mount, Gator GTO Lower.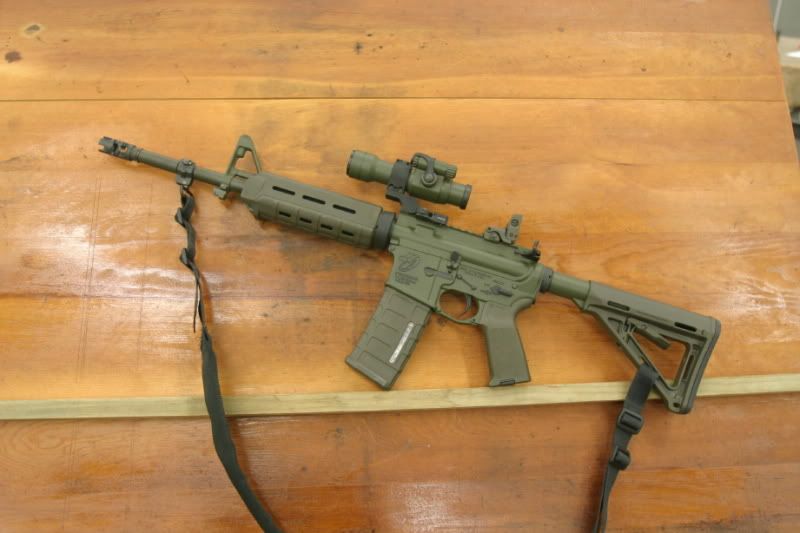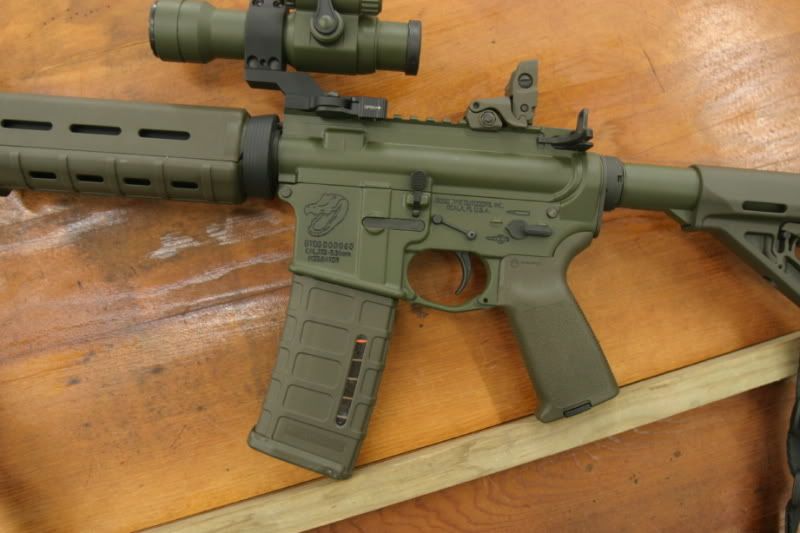 Here is the Green Piston Gator Gun (Tink Gun). Troy brake, YHM diamond 16" Bbl, Adams Piston Kit, Trij Reflex, Magpul Plastic, Naked Tink, #69 Lower!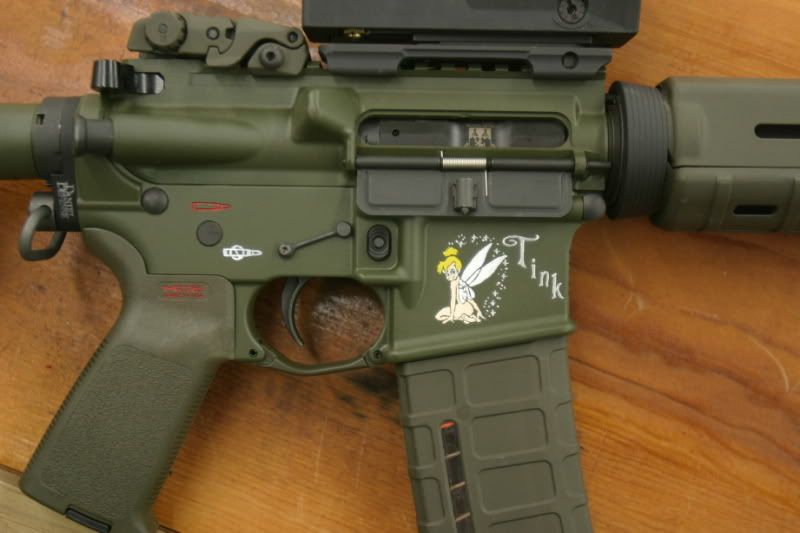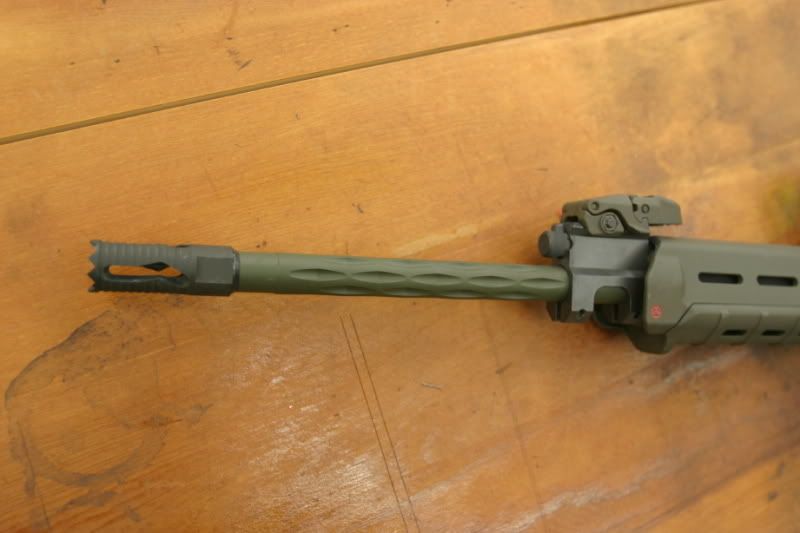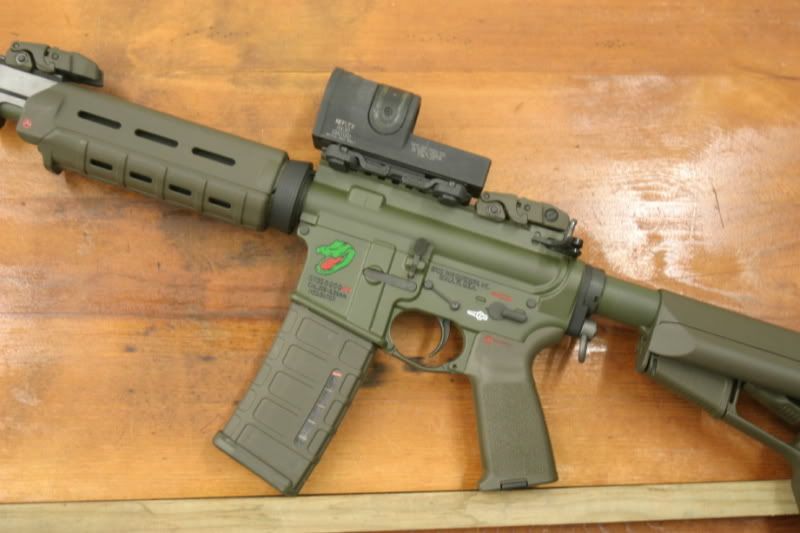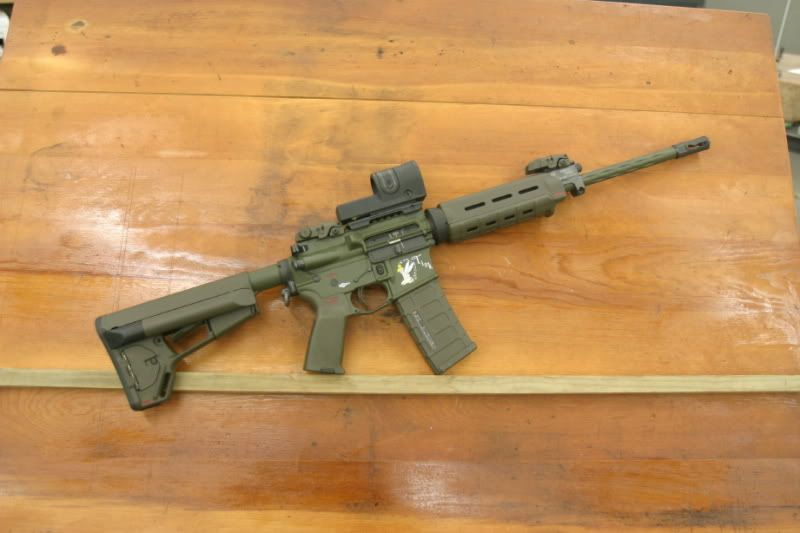 Nice!!! Love the OD green. You should buy another Tink gun, paint it pink and give it to the Mrs. I will post some pics of my GTO gun soon.
Here is my rifle. 16" barrel 1:9 twist on a GTO Gator lower. Adams Arms piston kit. Magpul furniture. MBUS backups. EOTech 512. Hogue grip. VTAC sling.
I Love this gun!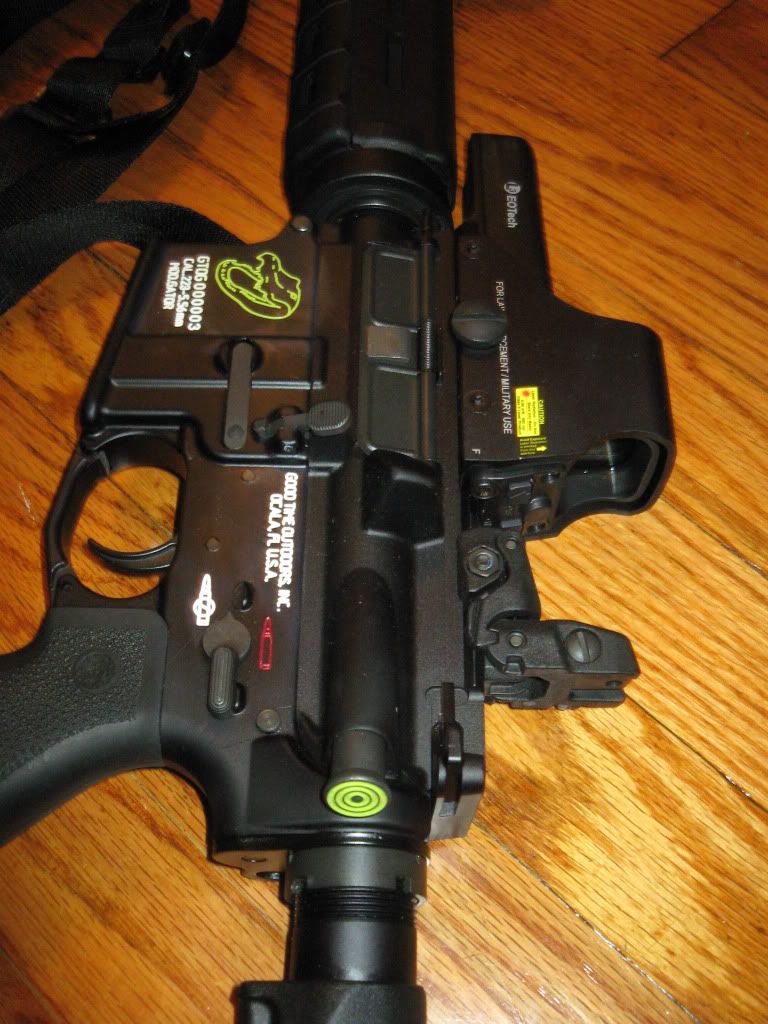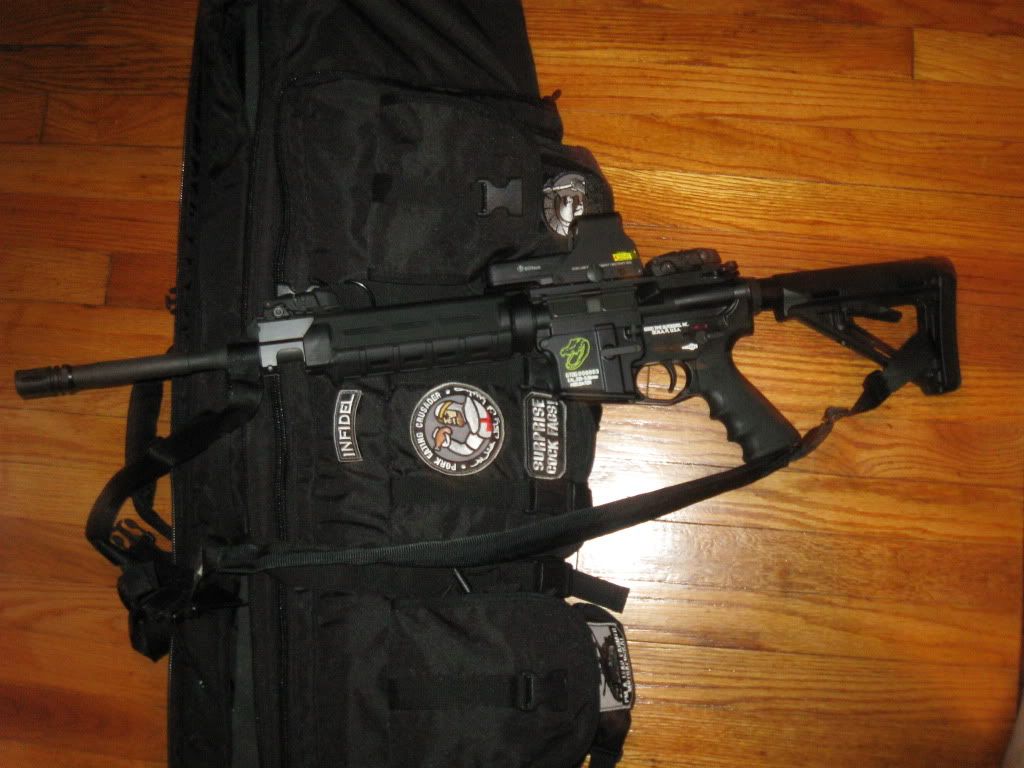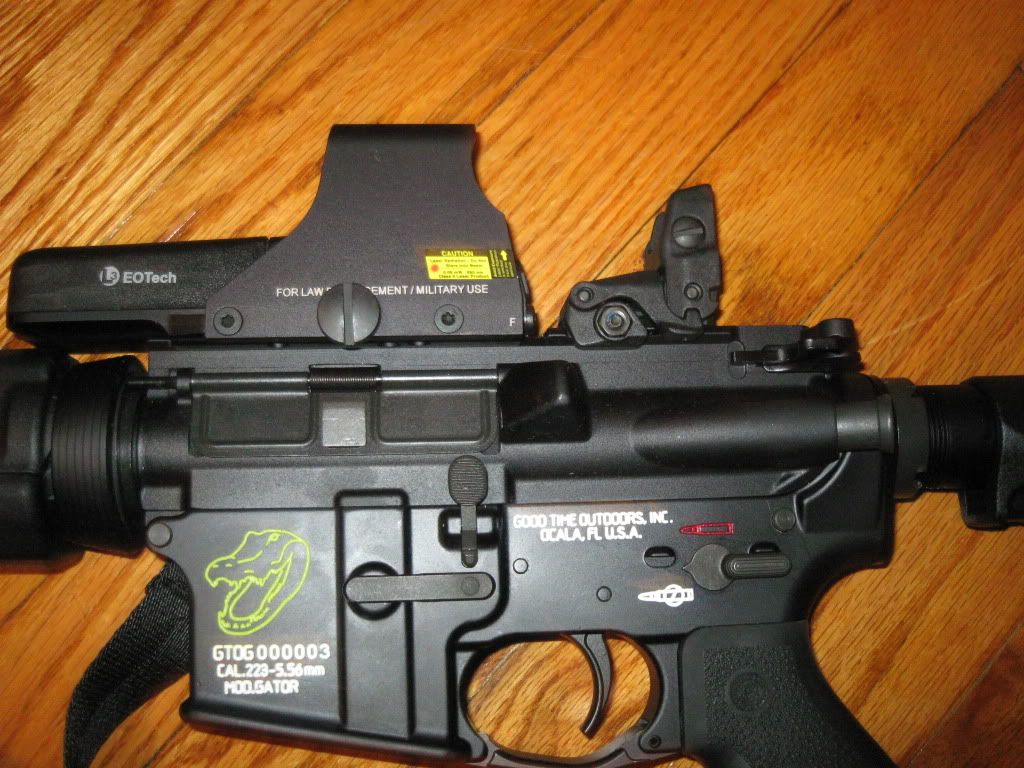 Here is what I have put together so far from Core15. This company has really put their stuff to the test to ensure that we have a dependable rifle that fits well with tight tolerances for a perfect match between upper and lower. Keep it up guys you're doing awesome and I look forward to building another rifle real soon!
The first rifle is Core15 upper and limited edition Core15 Gator lower ( a must have for a UF Gators fan!) Daniel 16" brl, Daniel Omega X Rail, Magpul furniture, YHM Phantom break, Core15/Adams Arms Piston Kit, and XPS2 EOTech.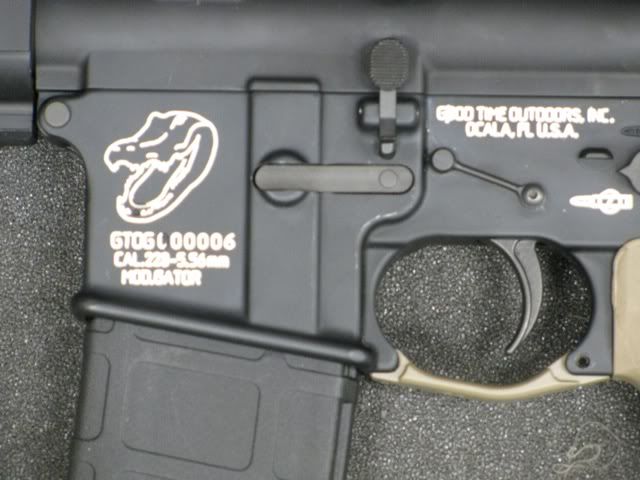 Here are a few more pics of the first rifle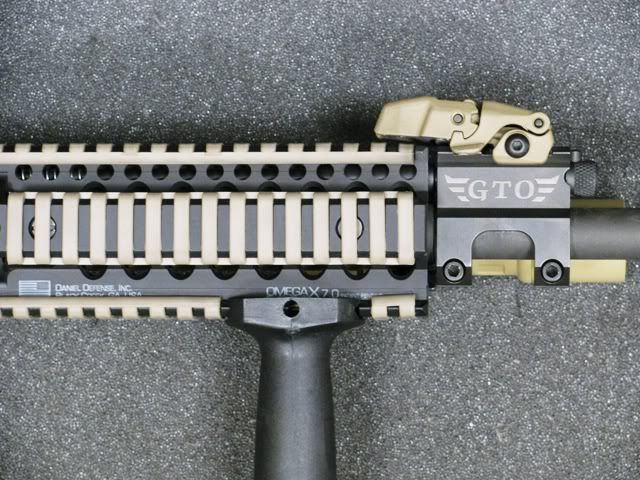 The second rifle is similar to the first Magpul Gear (Got to have my UBR stock!), 512.A65 EOTech, and Adams Arms Piston Kit.

Here's a couple of pics of mine. I got one of the Gator head lowers also.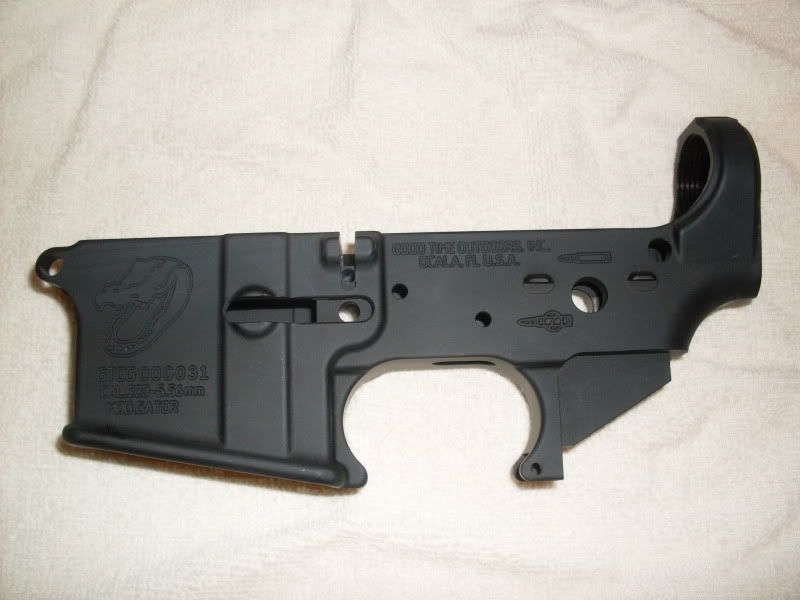 Here's a pic of the almost complete rifle, still needs BUIS and an optic. Parts used were....
Daniel Defense LPK
Magpul ASAP sling plate
Magpul ACS stock
Daniel Defense CHF barrel
Troy Free Float handguard
Upper from BCM, A4 version from "military contractor"
BCM bcg and Gunslinger charging handle
Vortex flash hider
sorry for the crappy pic, I'll try to get some better ones...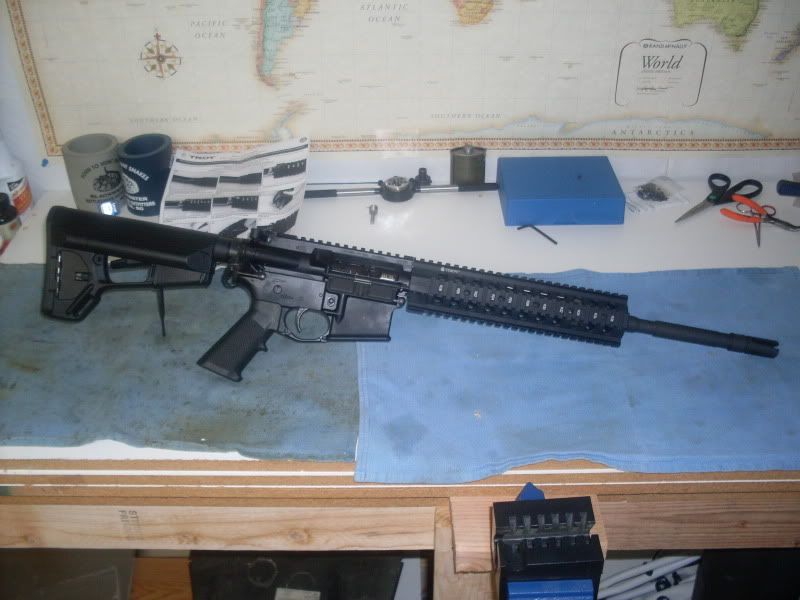 Edit 3/31/2010.... Got my Troy BUIS today from the big brown truck....
Todd
One of our Custom Builds in progress to give an idea of the kind of work we can do.
This weapon features the following:
CORE15 Receivers
Magpul MOE Stock
Magpul PMag
Magpul Ranger Plate
Magpul Enhanced Trigger Guard
Magpul B.A.D. Lever
Hogue Grip
Troy Ind. Q.D. Mount
K.N.S. Anti Roll Pins
7.5" Sabre Barrel (in pix to come)
AAC Ranger 2 (in pix to come)
Trijicon Reflex Optic (in pix to come)
Samson Rail (in pix to come)
Adams Arms Piston made for GTO/CORE15 (in pix to come)
Custom S.B.R. Engraving
Custom Paint Job Of all Engraving
just moved to Ocala
I'll be in soon to buy lot of your products
Pictures of the Completed Custom CORE15 SBR
The only change made from the original plan above is the barrel. Instead of putting the Sabre Barrel in it, we put a 7.5" SS Lothar Walther Barrel in it.
That setup is exactly what I'm looking for, minus the optics and coloring; any chance of a price quote, SBR and suppressor and I'm tracking that it is 2 tax stamps.
My new middy! Core15 Multi Cal lower, Core15 Dry Lube upper, 18" 1x8 twist brl, BWA X Comp, Adams Arms/Core15 Mid length piston kit, Daniel Def. Omega X 9.0, Magpul PRS, and Meopta 1-4x22 K Dot. Thanks again to the guys @ Core!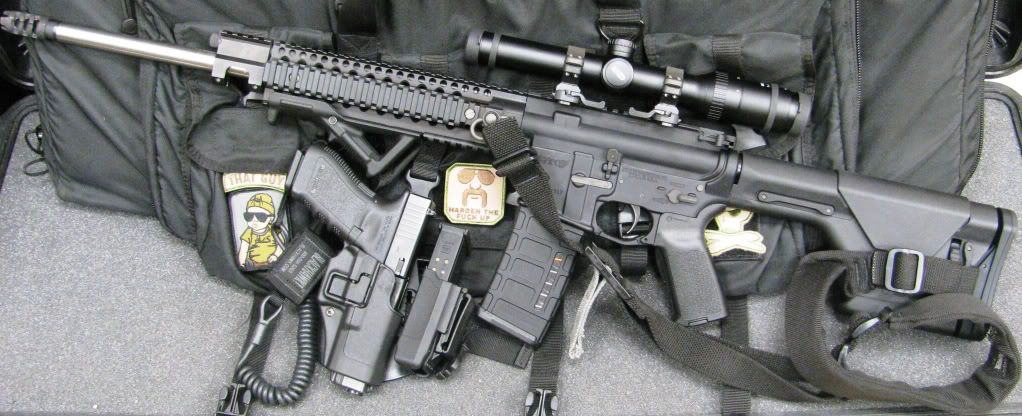 How well does the MBUS hold up on the gas block?
It holds up rather well. Of course it does depend on how much you shoot at one time as to whether the gas block heats up to a detrimental temperature. But if you aren't shooting it to the point where the gas block is heating up to a few hundred degrees, the sight holds up well. ~Josh M.
Just picked up a set of their Cerakoted uppers and lowers in OD..heres what i made with it!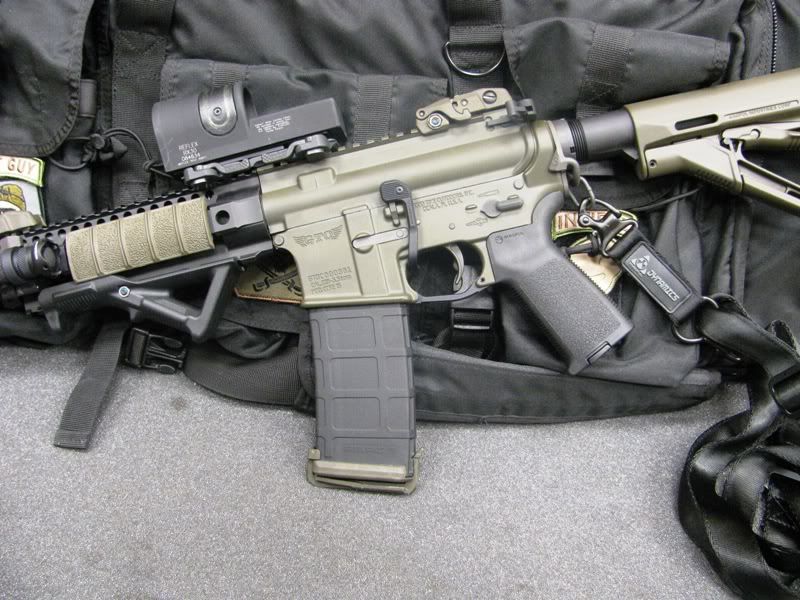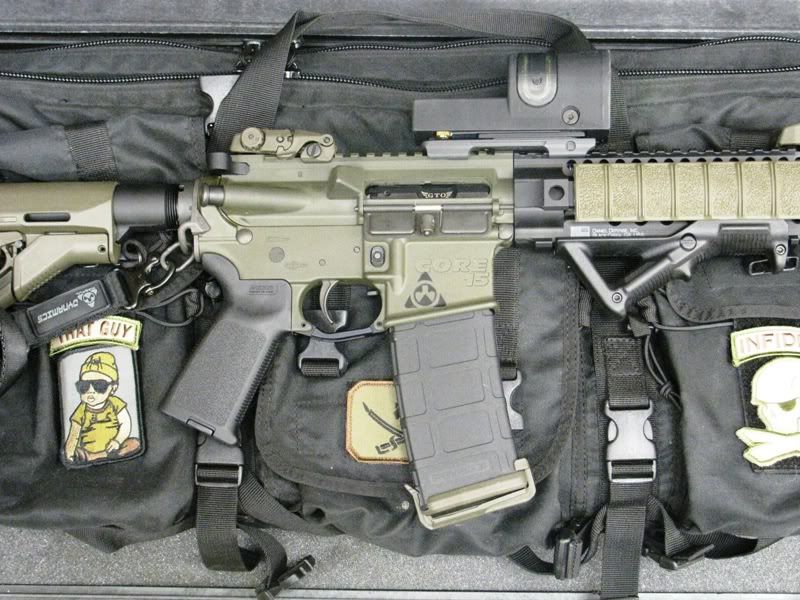 Suppressing a 7.5" seems a bit ballsy from my understanding. Looks like you have a Ranger 2 on there. Have you guys torture tested the upper/suppressor combo yet? any baffle strikes?
I really like what I see of your products.
Yes it is a bit ballsy. I wouldn't recommend doing it (It voids a suppressor warranty... oops
) However, we did not encounter any baffle strikes. Simply ate away the blast baffle from having such a short barrel length. I would recommend running a 10.5" or longer upper if you want to suppress it. ~Josh M.
-Justin
My Wife's new rifle, the Pink Gator.