Sorry for the crappy cell phone pics. I refinished my evo rail in Brownell's Alumahyde II Coyote. The pictures don't do it justice. I won't be able to get it remounted for a week or so, but when I do I'll post more pics. It came out looking amazing. The color is a perfect match for Magpul's FDE.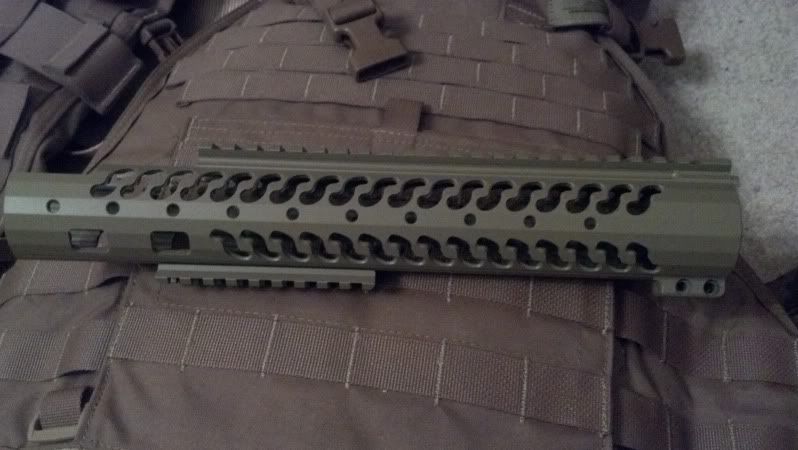 Looks like you did a nice job. We are looking forward to a post when it is done

Scott Samson
I'll have in mounted early next week. I'm on travel right now. I can't wait either. Are your hand stops going to be release soon?
Bump for pics of it reassembled. You guys are giving me way too many ideas