My First appleseed AAR Yaanceyville NC ,now with a 100% less toe .
Went to my first appleseed this weekend , had a great time even with a bad trigger finger I cut with a hatchet splitting kindling. The instructors were very good guys and were quick to catch our mistakes and work on correcting them. I brought along my fiancee's cousin and his son and they had a good time .
(a little whining)
This brings a side note , if you bring non shooters/fudds make sure they bring the right gear or will put there ego aside and use a loner if there equipment isnt up to par . I lost most of my down time tring to get slings mounted to there rifles only to have one not use his and the other use a bolt day one and use his 40 year old tube fed day 2 that had problem after running half the day in the mud. I also let them him borrow my elbow pads and tarp which the combination of it caused a issue . Because 3 ppl were on one tarp I was really close and was peppered by brass which then roll to the base of my elbows piling up while I shot , minus my elbow pads =s points cost on me . My first aqt the 2nd day I lost 2 shots on the 3rd string do to brass burns still got 225 and one the one after that 227 I lost a shot on 4th string do to brass . Next time Im not going to be as nice to ppl who come with me . Then there was playing musical rifles the first day with the boy because he was complaining about his gun ,then the loaner so I swapped with him to prove it wasnt the rifle. So I used a loaner during the AQT the first day and got a 209 .
The first day I could really see my groups tighten up the second day the instructors were real helpful in helping me fine tune them. Funny thing the 2nd morning I was having trigger pull stringing and the instructor watched me and said I was using to much finger on the trigger . What had happened my hatched cut had become sore so I was putting my trigger finger in further with out noticing it to get by the cut . After that round I put some neosporing on it and kept pressing on it until is softened and numbed up some , problem solved. Another issue I had Ive put on 30 pounds this winter and I can really tell it especially in setting position . Im going to have to lose some weight no question about it , if I had trouble with a riflemans course a tac course is going to kill me lol
This is great for kids both that were there loved it , brad and a guy and his daughter . Both were very exited to be there and the instructors did a great job working with them . The little girl hugged her dad several times after some of the rounds . Brad wants to go back and get his own 1022 instead of using his dads 40 year old rifle.
3rd degree tactical is a great place , anyone looking to host training in NC or VA should take a look at it , the owner is a great host and the facilities are very nice. They have cabins and a camp ground with full hook ups . They also are building a class room and making improvements on the range.
I plan one going to another one with hopfully by then my wife and her son , my best friend want to go to one now to.
Well on to the pics , only got them the 2nd day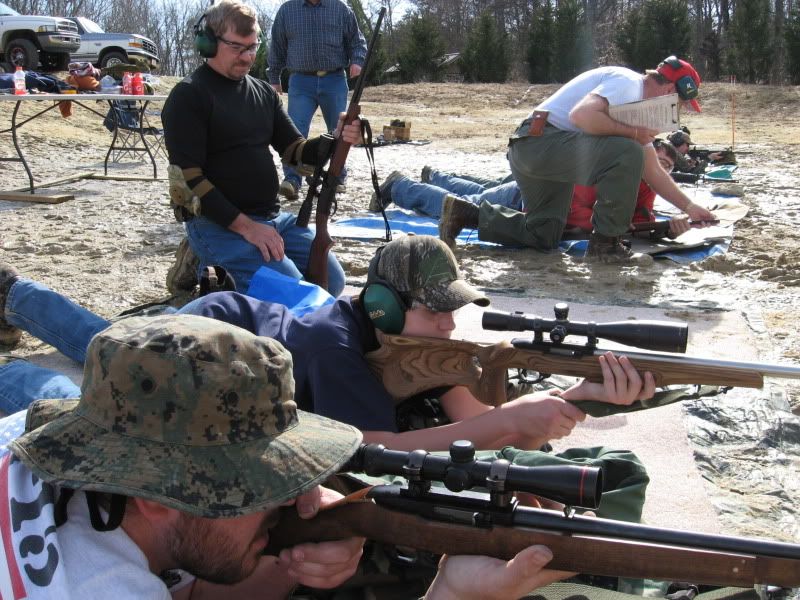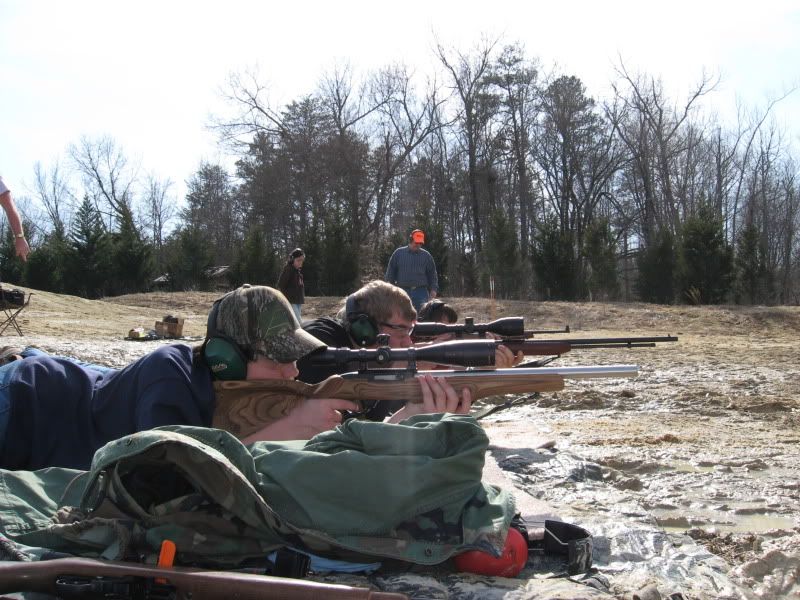 Brad my fiancee's cousin's son getting his patch .
Good for young to old .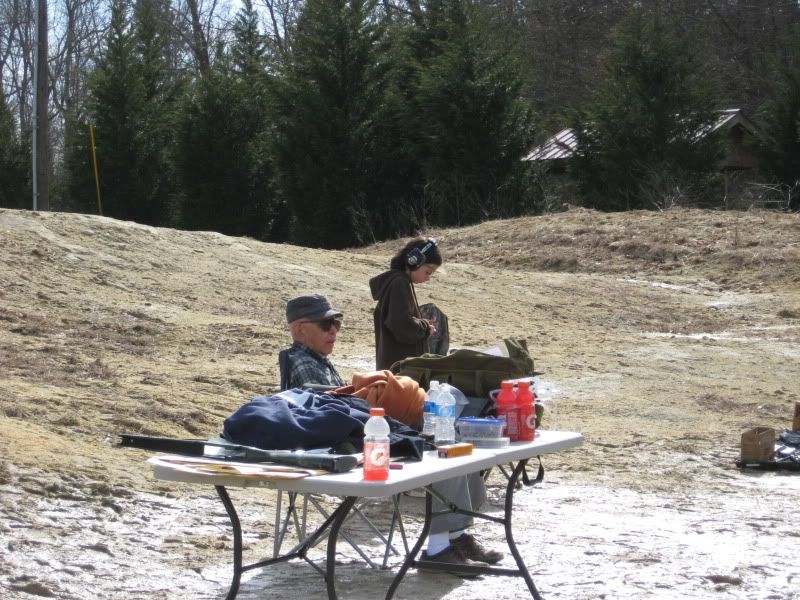 My AQT that got my patch in arfcom fashion , edit to save viewer pains of a ungodly site.
First day AQT almost .... dang my trigger pull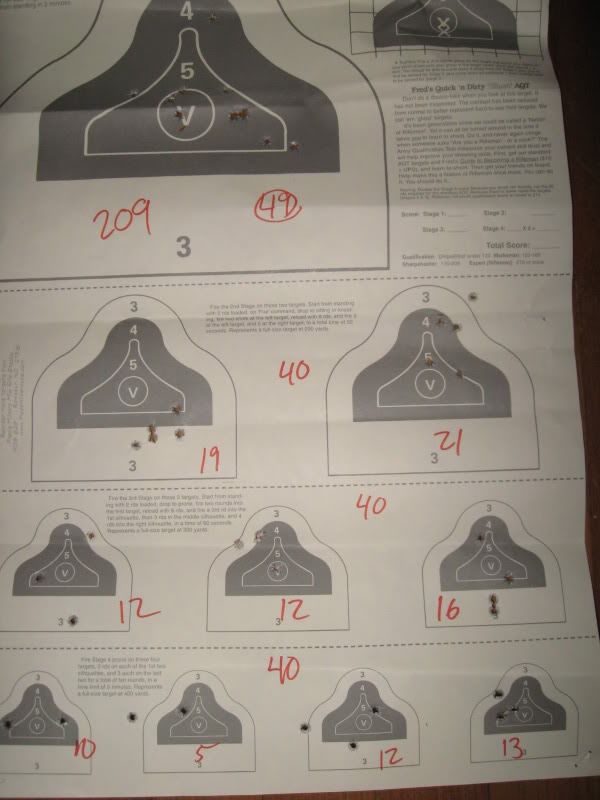 Socks, you need them.
Thanks for the pics and story of your day.
lol took them off for the pic , dont like my gold bond outlined toenails lol
Gaaahhhh!!!! Those toes !!!!!!!
AAAiiiiggghhhhhhh!!!!! My retinas !!!!!!!
Appleseeds are fun - I plan to do another soon. I'd really like to qualify using iron sights, though. Problem is my 50 year-old astigmatic, myopic ocular jelly sacks may just not be up to the task.
Good job getting the kids involved - that's THE most important thing.
The iron sites were fun on the loaner gun , I just didnt have enough in my budget this time for tech sights . I scored 209 on there loaner with tech sites , but my eyes are 20 years younger then yours .

Oh on a side note I switch to the ar M4ish the end of the last day but forgot I just replaced the the rear buis a few months ago and have not shot it since . That was interesting , the shorter sight radius makes a difference . My groups were a fair bit larger , I wish I would have bought my a2 along to check the difference.

There less toe ...
Originally Posted By Hawk_308:
There less toe ...
Originally Posted By ShingleMonkey:
Originally Posted By Hawk_308:
There less toe ...
There toe go?
Were most people using a scope of some sort? I prefer using a scope, but heard they prefer you to start with irons.
It was alot of back and forth there , I used a loaner with irons some and my scoped rifle some . I scored better with the irons lol brad swapped rifles with me on day 1 . There were several m4geries there running aimpoints and a AK running an ACOG so it was really varied . The instructors had the attitude if it worked it was good . But it was funny because they would ask ppl about there sights ..... oppps forgot you were shooting scoped.lol
It's not a big deal and is still a rifleman's score, but on your photo you are counting a 46 score (out of 50) as a 56. It's a good target regardless.

If you get a chance to shoot at Ramseur, I recommend it. It will be more crowded usually but access to the 500 yard range can be a real benefit to confirm zeroes and maybe have the opportunity to shoot a full distance AQT.
I didnt count it lol ... thanks though .

Ill most likly go back to yanceyville with some more ppl later in the year.
I was planning on going with my dedicated .22 AR and simply put the ACOG from my .223 on it. I figure that is what optic I will be using on the .223 so might as well get used to shooting with it.