I am looking for an EBR Chassis for my M-1A and wanted to see one up close before I shell out the cash. Are there any local shops that have them available? I live in Greenville so I am not too far from either city.
Never seen one in Fayetteville except the one I had (
had
).
I bought mine from Clyde's Armory in GA sght unseen. Had a so-called SEAL gray stock. Barely shot it in the six years I had it because I came to loathe it's heaviness.
Heavy, heavy, heavy. Did improve the rifle, but I had to add a Smith Enterprises' NSN mount to effectively get an optic on it. And it was heavy, heavy, heavy. Can't really take it apart for maintenance and it is heavy. Did I mention it's heavy? I sold it to fund my SCAR 17 and have been happy, happy, joy, joy ever since because my SCAR 17S is light, light, light and just as accurate and far, far, far more ergonomic. Plus the SCAR is a much better, actually far superior platform to use optics on. And did I mention that the SAGE EBR was heavy?.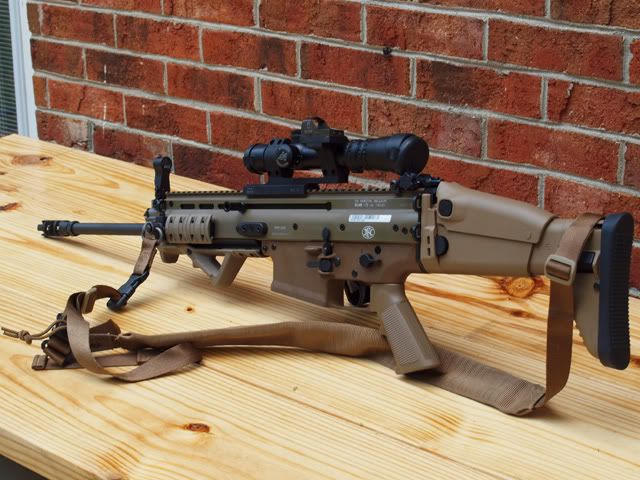 I may be able to help you out. I have a sage ebr mod 0 that is currently spf but has been for a while..so it may be back up for sale by the end of the week, unless this guy pulls through. Anyway, I don't have the gun sitting in it anymore, so just the chasis. I am located in Fayetteville. PM me if you are interested in any way, shape, or form.