CT deer season
Deer season has been up and running since the middle of Sept. and haven't seen any pics yet.
Where's mine. well only saw a doe last week with the bow 70 yards no good. Now its shotgun on State and rifle/revolver on private. Going out tomorrow am so hopfully well post some pics.
Happy Turkey day to all...
Best of luck to you bringing one home!
Here's the small doe I took on opening day (rifle, private land) - she was a svelte 75lbs dressed. Haven't been close enough to take one with the bow yet, and I have yet to see a buck in full-view.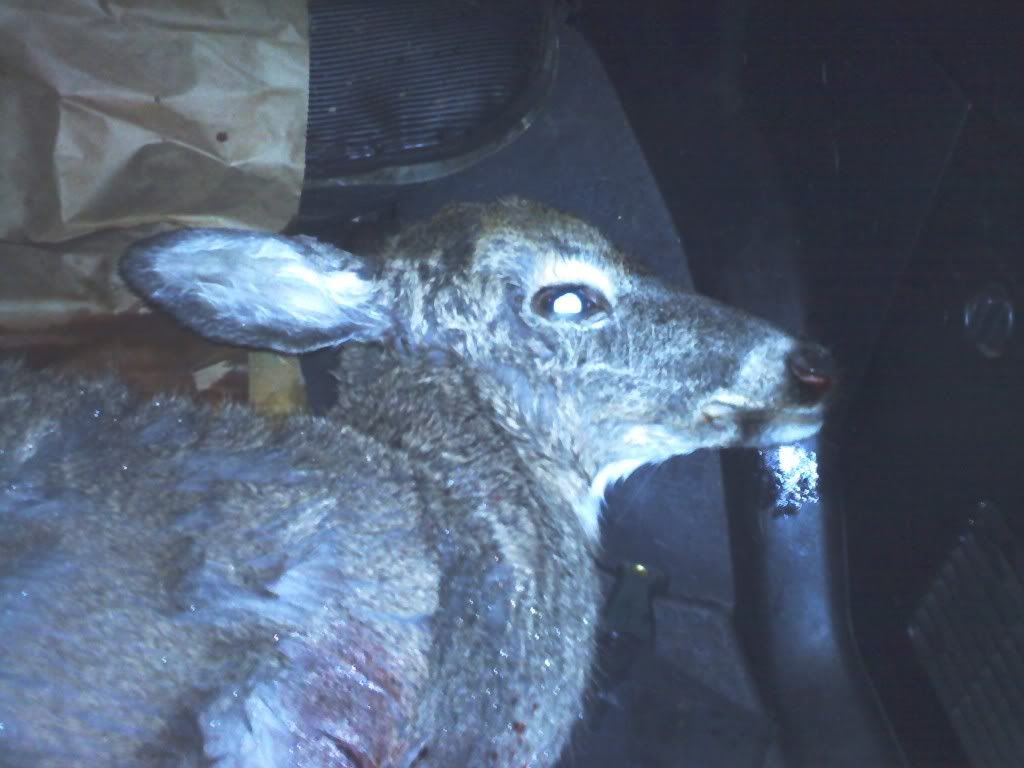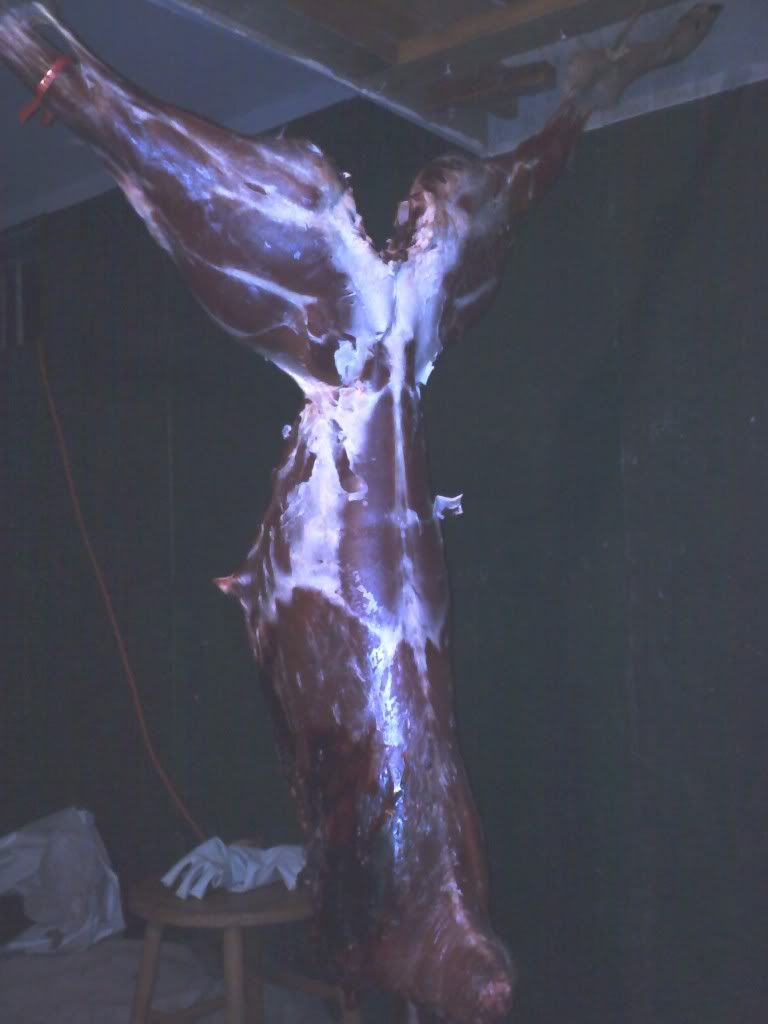 Congrats on the doe! Looks like you hit her in the vitals perfect!
Are you going to cut her up for steaks and burger or anything else?
Reason I ask is I bring mine to the local butcher, have him cut me up some steaks and burger but leave the hind quaters alone. I cut them up myself into clean large chunks, place in the freezer for about 2 hours so they harden up a little than slice them about 3/16" and place them in my two Little Chef brand smokers from Cabelas and use Alder and Hickory wood chips. I make a batch of spicy/hot and a batch of teriyaki jerky. Stuff don't last long at all! Can't beat venison jerky!!!
I butchered her myself (first attempt), just have one hind 1/4 left to do tonight. I do steaks, ground meat, and then cube some chunks for kebabs and stew.

It's actually very easy to do if you have a place to hang it.
I go this one, but I can't figure out how to get it out without pulling the engine.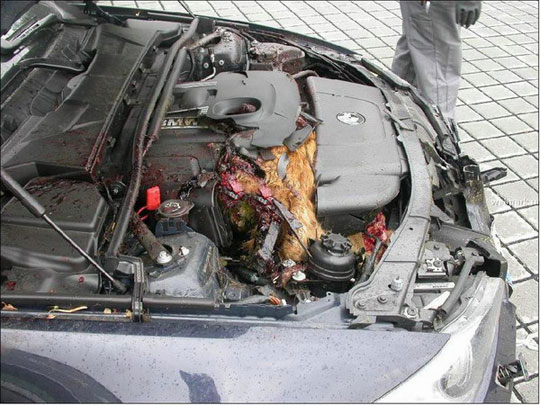 That looks delicious!
Originally Posted By SurfAnimal:
That looks delicious!
i hope you arent talking about dans post
as for myself, i havent even seen a deer yet
i got 2 deer in the first 2 days last year
I have 2, one older doe and one badly wounded buck. Shot twice and hit by car, he came limping along in sorry shape. Unhurt he would have got a pass but I took him out. Meat was good except for the gunshots and the hind quarter that had been hit.


Anyone going out on Turkey Day? I am.
I'm getting mine fattened before I take them! (Zone 11/12)
I'll be in the stand by 05:30 w/bow
View My Video
View My Video
I gave up hunting in CT 10 years ago.
Originally Posted By Badlatitude:
I gave up hunting in CT 10 years ago.
Why?
asshole deer, 2 bucks just sparred in my fucking backyard!
2 bucks, 3 does, oblivious to me, the houses, lights, etc.

fucking cool though

off to hunting, running late now
I got a a small button buck last week, first deer and not a bad start can only go up from there.
I had an 8+ point buck in my front yard the other day. But I'm not a hunter, and I don't think the neighbors across the street would have liked me shooting at it anyway! Lol.
Originally Posted By eb203:
I got a a small button buck last week, first deer and not a bad start can only go up from there.
i got one too
well, me and my hunting partner both shot it, but whatever
i saw one deer while hunting this year, and its hanging in the backyard now
gotta get it to the butcher asap tomorrow morning, too hot to hang